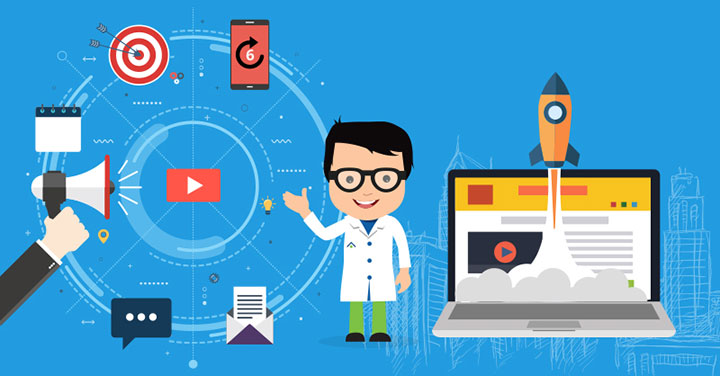 Considering YouTube bumper ads?
Or wondering if you should?
The easy answer is YES!
Why? Because they must be watched!
Why YouTube bumper ads?
People like short videos and it's a fact. Let's take the case of YouTube.
No matter how good a video is, people tend to skip or fast forward it.
If that's the case of a simple video, what about your ads? Do you really think people are watching your ads throughout their entire runtime?
A study says an average person can hold his attention for a mere 10 seconds on an ad video before he skips it or closes the entire page.
How do you please such a tough crowd?
Two words: Bumper Ads!
What are bumper ads on YouTube?
Bumper ads are 6 second YouTube ads aimed at helping advertisers increase brand awareness while causing a minimum distraction to the audience.
Bumper ads are unskippable, meaning the viewers won't be able to skip through your ad – they have to watch it.
Won't they get annoyed? No, the ad lasts only for six seconds!
Wait, what? Six seconds?
You might be thinking, how you are going to make a video ad with just six seconds?
It's a bit tough, but with the right idea and execution, Bumper Ads are going to be your biggest hit ever!
If you have a Google Ads account, you can either start an independent Bumper Ads campaign or you can merge it with your existing TrueView ad campaign. Google recommends you to do the latter for better results.
A recent study by Google proved a 70% increase in brand awareness when Bumper Ads were used. That statistic is a good encouragement to try them out.
Bumper ads best practices
Since you only have six seconds to pitch your idea, make it simple stick to a single aspect of your brand.
While it's tempting to trim down one of your existing videos to six seconds to convert it into a Bumper Ad, it's not as effective as creating a fresh new six-second design.
If you want to tell a larger story with Bumper Ads, you can make a series of ads with each one pointing to the next to create a sense of intrigue among the audience.
It's all about how you use the time frame of six seconds creatively!
The biggest advantage of YouTube Bumper Ads is that you can be certain that your ad is viewed and heard. It's a great way to grab the attention of your target audience with the least amount of time. We suggest you try one today!
You'll find these best practices plus bumper ad specs on the infographic at the end of this post. Be sure to Pin it!
Best 6 second bumper ads
Check out these bumper ads examples for inspiration!
YouTube bumper ads: Infographic
So what exactly are Bumper Ads?
How do they work?
What do you need to keep in mind while working on a YouTube Bumper Ad?
The answers are summed up in the infographic developed by Techwyse.
This infographic will be your guide to a successful YouTube Bumper Ad campaign.
It contains everything you need to know about Bumper Ads in the YouTube Ad Campaign:
Purpose
Usage
Specs (file sizes and formats)
And other dos and don'ts you might find useful.
Be sure to save the YouTube bumper ads infographic!