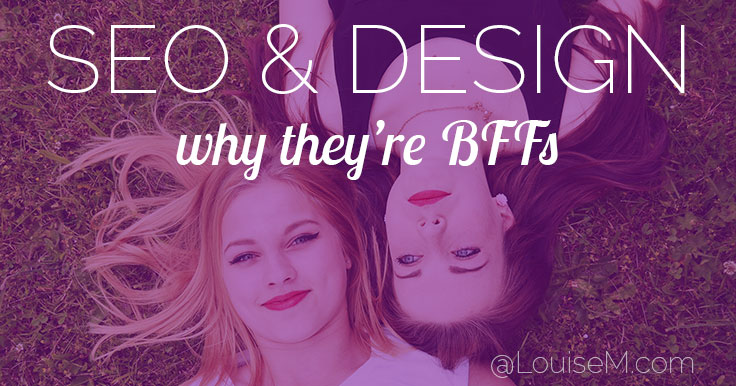 Did you know that SEO and design are BFFs?
Learn why in this guest post by SEO expert Michael Akinlaby…
There are a lot of misconceptions about SEO.
In fact, SEO has led to the popularization of this phrase:
"Content is KING."
Today, you'll hear almost every web owner saying that "content is king and it's good to create in-depth content," because there's a study that showed content above 2,000 words tends to perform better on Google.
I won't deny that. It's the truth.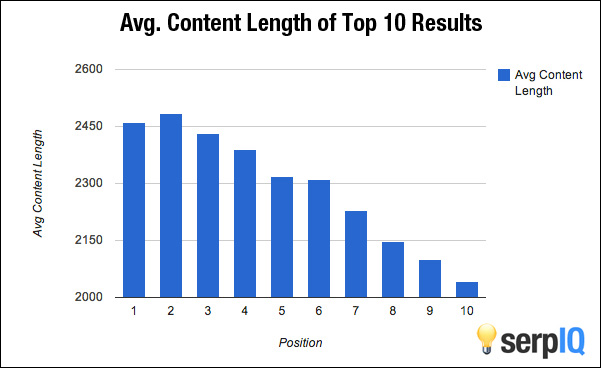 But something different is starting to unfold.
Derek Halpern is an experienced internet marketer who has built several successful websites in various niches, and I like how he tackled this issue on his blog:
"Content is King" is HORRIBLE advice.

Question is why?

Elizabeth Sillence and her team conducted a study where they asked a bunch of people to find websites about hypertension.

Then she asked people to record whether they trusted or distrusted the websites they found, and why.

And guess what?

When she reviewed the reasons why people distrusted a website, 94% cited DESIGN problems."
Design problems.
You read that, right?
What's the point in driving massive traffic to your website if those visitors won't convert?
I've seen website owners who spent months building high-quality links to their web pages, hoping to rank on the first pages of Google for their target keywords.
Guess what happened?
They hit their goal but…
…their websites quickly fell off those first pages.
Then, their websites hit the second pages.
Then the third pages.
Then they got depressed, quit, and vow to never do or rely on SEO again.
The Most Important Google Ranking Factor Is Not A Ranking Factor
The truth is this:
Getting SEO traffic is hard.
Keeping SEO traffic is much, MUCH HARDER.
Many marketers focus too much on SEO tactics like link building, keyword research, and meta tags that they forget what really matters:
People!
In his recent video on YouTube, Brian Dean talked about the most important SEO ranking factor every internet marketer must master in 2016 and beyond.
It turns out that the most important SEO ranking factor Brian was talking about isn't really an SEO ranking factor.
It's all about keeping people on your web pages:
Darren DeMatas made an amazing discovery while doing research for his blog post about ecommerce user experience.
What Darren found was very interesting.
Here's it: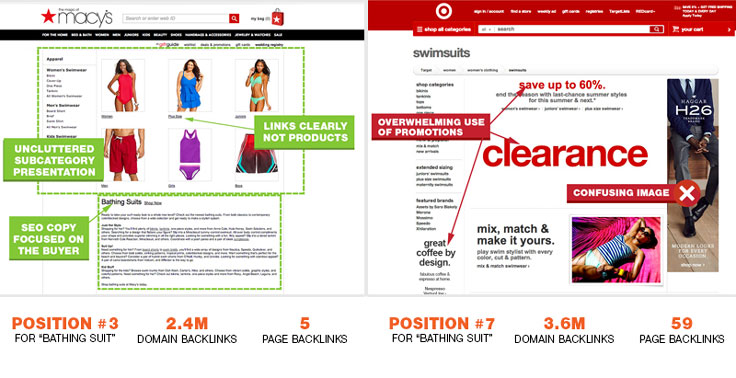 Target should be outranking Macy's for the keyword "bathing suit" because their page has millions of backlinks.
But no, they are not.
Why?
It's because their page sucks.
(Note: Target has updated their website design which is why their page is now ranking high for the keyword "bathing suit.")
Let's talk about how you can make your website 100% better and start getting a lot of traffic from search engines.
How To Make 64% Of Your Traffic Stick On Your Website
What if I tell you a secret that would make 64% of your current website traffic stay longer on your website, and even return to your website?
Well, it's actually not a secret at all.
It's something you've probably heard many times before:
Use a smart, responsive design on your website.
I'm sure you're probably not surprised to read that.
But here's something you should care more about:
According to the Pew Research Center, 64% of American adults now own a smartphone of some kind, up from 35% in the spring of 2011.
If your website isn't using a responsive design, at least 64% prospects will find it difficult to use your website.
The truth is they would probably decide not to use your website because most of your competitors now use responsive designs on their websites.
Losing 64% potential customers could wreck your business.
Gaining 64% more customers would definitely help your business do better than it is right now.
Google officially confirmed that it now receives more searches on mobile than on desktop.

Google launched an algorithm update named Mobilegeddon on April 21, 2015.
Mobilegeddon is a mobile-friendly ranking algorithm that's designed to give a boost to mobile-friendly pages in Google's mobile search results.
After the launch of Mobilegeddon, software company, Searchmetrics found that the average loss of rankings for the non-mobile friendly sites measured was 0.21 positions on average.
Content marketing company BrightEdge has tracked over 20,000 URLs since the update and is reporting a 21% decrease in non mobile-friendly URLs on the first 3 pages of search results.
Another study by search agency s360 A/S showed that mobile friendly websites got 32% more organic mobile traffic than non-mobile friendly websites.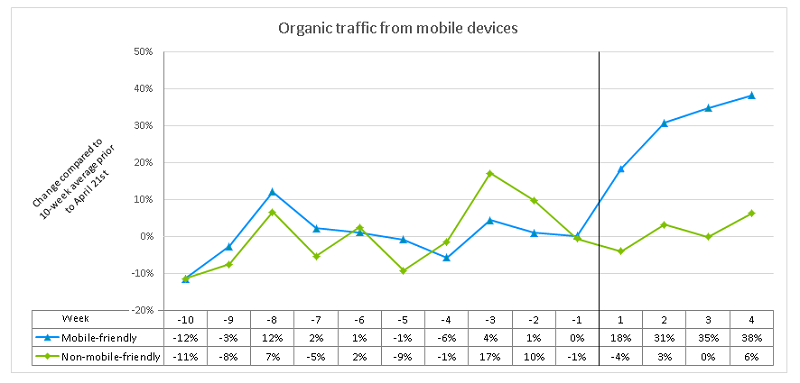 So if your website isn't mobile friendly yet, it's time you get a responsive design if you really want to attract and keep visitors on your website.
Web Users And Google Are Obsessed With Page Speed And You Should Too
"You may have heard that here at Google we're obsessed with speed, in our products and on the web. As part of that effort, today we're including a new signal in our search ranking algorithms: site speed. Site speed reflects how quickly a website responds to web requests."
Google employees Amit Singhal and Matt Cutts announced that fact on the Google Webmaster blog back in April 2010.
A poorly coded and designed website could have an adverse effect on page speed, and web users hate it as much as Google hates it.
According to surveys done by Akamai and Gomez.com, nearly half of web users expect a site to load in 2 seconds or less, and they tend to abandon a site that isn't loaded within 3 seconds.
Google has a tool for calculating your site's page speed:
It's called PageSpeed Insights.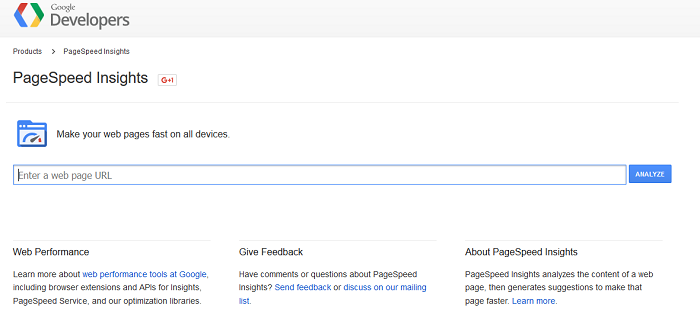 A great web design helps your website loads fast.
And please don't confuse a beautiful design with a great design.
A design might be beautiful but could perform terribly when it comes to page speed.
As you already know, web users won't hesitate to click the back button if your site doesn't load within 2 – 3 seconds.
All those fancy flash and bulky code would make your site takes forever to load.
Tell your web designer that you don't need them. Let your web designer know that you want a design that's simple, clean, fast and decent.
When your website has a good design backed up with a solid SEO plan, it's then SEO would be a very powerful force in driving highly targeted visitors to your website.
Your design ensures you keep those visitors on your website, and that's what really matters the most.
More SEO Tips on LouiseM
Here are my most popular posts on SEO (in order of popularity as of November 2016):
SEO and Design: Do You Know the Best Practices? (that's this one!)
If this post helped you understand the complementary roles of SEO and design, please share!