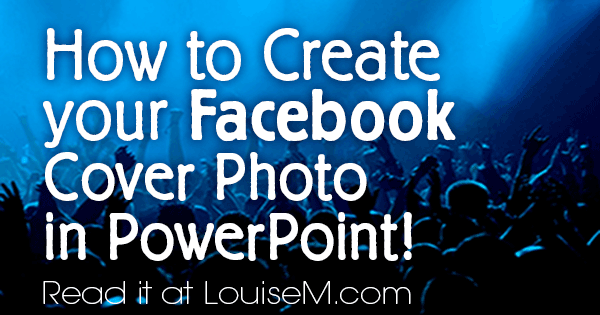 Need to create a Facebook Cover Photo for your Fan Page – but don't know where to start?
Betcha didn't know you could make one right in PowerPoint!
Start with a great photo that expresses your business – one you've taken, or have purchased as a stock photo from Dreamstime, Fotolia, or your favorite source. Be sure to start with an image that's at least 851 pixels wide. You can reduce the size effectively, but enlarging it will reduce clarity and quality.
Note: Never use a photo you don't have rights to use. Don't risk a lawsuit!Continue Reading