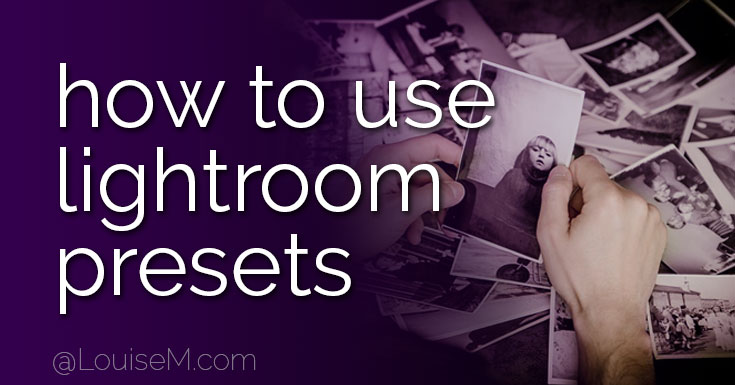 Looking for an Adobe Lightroom tutorial on how to use presets?
You're in luck! You've found part 5 in our series of free lessons in Lightroom.
Here you'll learn:
What is a Preset
How to Use Presets
How to Find and Install New Presets
At the end of this post, you'll find links to the other Adobe Lightroom tutorials in this series.
Enjoy! All are compliments of Udemy's expert Lightroom instructor Phil Ebiner.
How to Use Adobe Lightroom Presets
Lightroom has a number of preset adjustments and filters that can be applied to photos.
What is a Preset?
A preset is basically a set of adjustments that are saved to use for later. You can even create your own preset to use later. Maybe you edited a beautiful sunset shot with the perfect saturation and other effects. Instead of having to re-do the same edit for a future sunset photo, you can use a preset.
How to Use a Preset
Find the pre-installed presets that Lightroom has on the left side of the Develop module. Underneath the Navigator panel is the Presets panel. Go through these and click on a preset to see what it does to your photo.
You'll notice that when you apply a preset, settings on the right side (in the Basic, Tone Curve, HSL/Color/B&W, etc.) will change. You can then adjust the preset by editing these settings.
How to Find and Install New Presets
Another amazing thing about the Lightroom community is that you can find free and paid presets online. Search for "Lightroom Presets" online to find presets. Download any preset and save it to your computer.
To install the preset into Lightroom, right-click anywhere within the Presets panel. Click Import. Then find the preset file that you downloaded. Lightroom will then install that preset, and you will be able to use it whenever you open Lightroom.
You can even create folders in the Preset panel to organize the presets you download.
—end of lesson five on how to use presets—
Don't miss any of the tutorials in the Adobe Lightroom series:
Using Adobe Lightroom Presets (This one! Pin the image below to refer to later.)
Session 5, Adobe Lightroom Tutorial: How to Use Presets, originally appeared on Udemy and is used by permission.