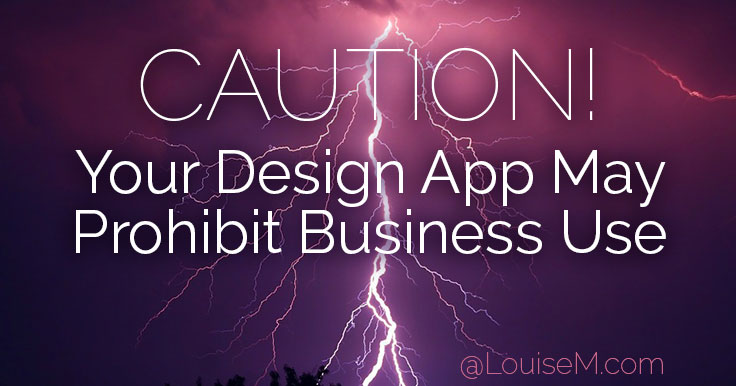 Using graphic design apps to create visual content for your business?
Mobile apps provide a great way to make fast and easy images.
But not so fast, Sparky…
I hate to be the bearer of bad news (yet again), but I've recently discovered that some of those apps prohibit business use of images created with them.
And not only that (caveat emptor), this may be a change from what they've said before, and kept well-hidden.
I wanted to alert you ASAP, since I've promoted the use of some of these apps in the past.
Affiliate disclaimer: Some links on this page are affiliate links, which means LouiseM.com may get a bonus if you purchase a paid upgrade. You pay no more, and I appreciate your support.Continue Reading