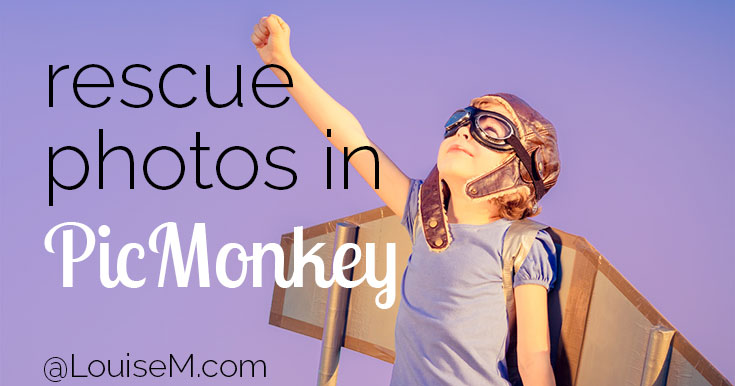 Got an underexposed photo?
Don't trash it – rescue it!
We already looked at how to fix them fast in Instagram.
But maybe you don't want to use Instagram. Maybe you don't even want to work on a phone!
No problem –PicMonkey has a solution for you. Check out this video tutorial and fix what ails you – or, what ails your photo!
(And PicMonkey is free – yippee!)
How to Fix an Underexposed Photo in PicMonkey
Beryl Ann Young shows you how to rescue an underexposed photo from the throwaway pile, by making exposure adjustments in PicMonkey. Presto! Another photo saved.
Access the Exposure Settings under Basic Edits.
Slowly move the Brightness slider up until the photo improves.
Slide the Highlights to lighten the lightest areas.
Gradually move the Shadows slider to see if you need darker darks.
A slight increase in Contrast will add a little "pop" back to your photo.
Check out PicMonkey here – and consider giving that free trial of Royale a shot! Lots more goodies to play with 🙂
Pin this post so you can find it next time you need to rescue an underexposed photo.