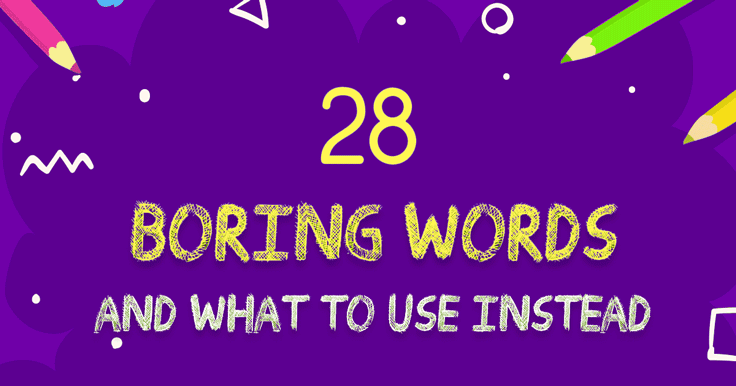 Wish you could banish boring words?
Looking for exceptional alternatives?
Smart move. If you want you blog posts and social media to go viral, you must start with enticing words!
Images are critical – but an image without the intrigue of attractive text is a waste.
Including on your Pinterest Pins!
Catch their eye with an image, capture the click with great copy.
Get the goods on this intriguing infographic from Custom Writing.
Pin it, use it, and banish boring words for good!