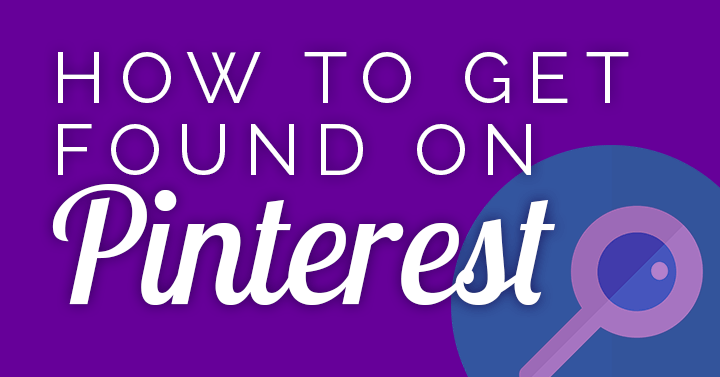 Wondering how to get found on Pinterest?
Think like your audience thinks!
There's been a lot of hoohah about the new Pinterest "following feed" – a feed users can choose if they want to see content only from accounts they've followed.
This is different from the Pinterest home page, which is known as the smart feed. That's where Pinterest puts stuff they think you'll like, whether you're following the accounts or not.
The smart feed is still the default for users who come to Pinterest to browse.
But have you ever stopped to ask if Pinners are actually browsing for random content?
I did, and it was an eye-opener.
There are loads of ways to get found on Pinterest
Keyword search.
Smart feed.
Following feed.
Related Pins aka "More like this."
Search by #hashtag.
Click on a hashtag and find more hashtagged Pins.
Visit Pinterest profiles.
Use the "Lens" feature for visual search.
Browse the Explore tab for trending ideas.
But which ones are people really using?
Ask your own users! And I'm asking you…
I'd love to know how you use Pinterest for your own personal use. Not as a marketer looking for popular things to repin… just as a normal Pinterest user.
I look forward to tabulating our results and will let you know what I find!
I asked a bunch of Pinterest marketers, and they said…
Please take the poll before reading further, so as to not influence your answer 🙂
Even Pinterest marketers admitted overwhelmingly that they use Pinterest as a search engine for personal use.
179 people answered my poll, and the results looked like this:
1st place with 132 votes or 74%: Search for keywords.
2nd place with 32 votes or 18%: Use the smart feed.
3rd place tied at 7 votes, 4% each: Following feed and Related Pins.
Almost 3/4 prefer to search by keywords. This tells me you'd better be using keywords your ideal audience is looking for. Use them in your:
Profile name.
Profile bio.
Board names.
And especially in your Pin descriptions!
UPDATE June 30, 2018: Here are the results from 1.5 months of polling on this page: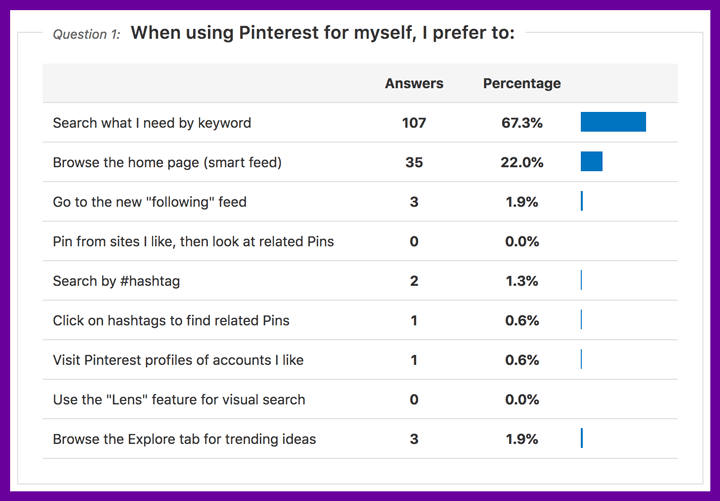 Could your Pinterest presence benefit from a review of the basics?
In my free e-course, you'll learn how to:
Set up your account for success
Connect with influencers
Get repins and followers
Make eye-catching images
Easily, and for free!
Get ONE simple action step each day. Join now!
• • • CLICK to get your FREE Pinterest Basics e-course! • • •
Pinterest users aren't just looking to kill time
Sorry if this bursts your bubble, but when folks come to Pinterest, they're usually looking for something in particular.
As Pinterest has told us repeatedly, it's not a social media site, but a visual search engine.
And seriously, how often do you go to Google and hit "I'm feeling lucky"?

I only did that once, when writing this post 😉 My search brought up local restaurants… it was lunch time.
What this means to you is your Pins need to be optimized for search. I can't stress this enough.
Know what your ideal customer is looking for, write about that, and use the words they're searching in your Pin descriptions.
And that's the basics of how to get found on Pinterest.