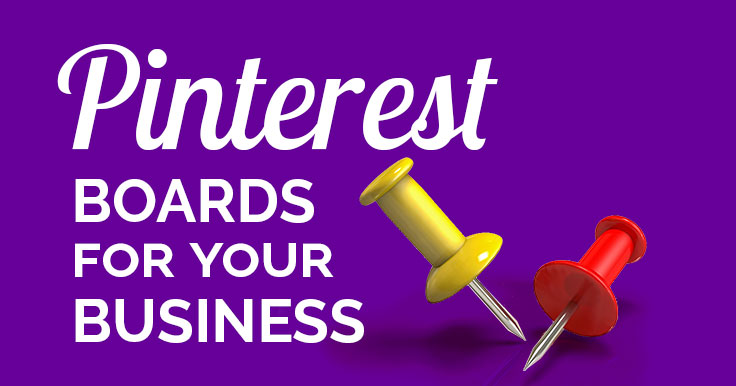 Want to make the best Pinterest boards to boost your business?
You should – Pinterest is a powerhouse to increase blog traffic – and sales!
That's because Pinners are actively searching for ideas, information, and products.
Pinterest users are consumers and buyers!
If your business isn't using Pinterest – or you haven't optimized your Pinterest account for business – you're missing out.
Get started on your boards now, OR…
Let me take you from setting up your account correctly to making simple, pinnable images, in the FREE e-course.
• • • CLICK to get your FREE Pinterest Basics e-course! • • •
How to Make the Best Pinterest Boards to Boost Business
Pinterest allows you to upload, save, sort, and manage images, photos, graphics, and videos (known as Pins) into collections known as boards.
As a user, you can browse other users' "boards" for content that takes your interest – and "Pin it."
When using Pinterest, it's easy to be carried away by just how casual everything looks. If you do get carried away, you lose the opportunity to create boards that are informative and that reflect your business.
Making boards that give information on your business, what you do, where you are located, what people should know about you, and a guide on how to buy good products will help interested Pinterest users find you easily.
Pin or tweet, then read on!

Try these tips to get started:
What's your business category?
Set up one main board with your over-arching topic. You can use this as a starting point for all your "Pins" – a feeder board. You can then Repin or schedule Pins from this board.
This one is NOT niched: it should encompass as much of your business topic as possible. Mine is "Social Media Marketing Tips." Virtually everything I write about can be filed under that topic – i.e. Pinned to that board.
Likewise, almost everything I Pin from others could go on this board. It encompasses the needs of the audience I wish to reach.
You can also create one board that is only for your own content. Mine is named LouiseM.com Visual Social Media Tips.
What are your blog or product categories?
Your goal should be to have a Pinterest board for each category. Start with your primary areas of expertise, topics you're currently blogging about, or products you're creating. You can always add more later!
Check out my Pinterest boards for inspiration. I've had two of my boards featured by Hubspot in their "Top Ten Pinterest Boards for Marketing." Social media guru Rebekah Radice has also recommended my account. Woohoo!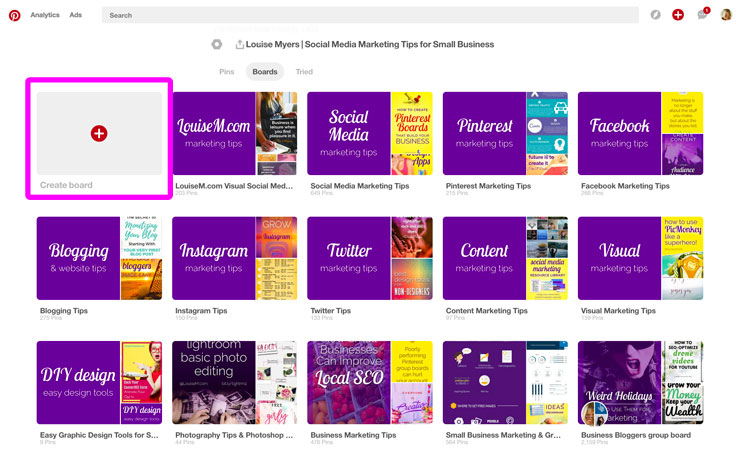 Don't get clever with your board names
Use your best keyword phrases! That way, interested people can find your boards via search engines (on Pinterest, Google, and others). And that's a good thing!
Write a good board description
Keywords matter here too! Include phrases your target audience is searching for.
Include a Pin with each page you publish on your website or store
And "Pin it" immediately after publishing! Here are some quick tips for pinnable images:
At least 1 1/2 times as tall as wide
Bright, warm colors draw more attention
Simple design reads well on mobile
For blog posts: You can pull a tip or valuable snippet of text from your blog post, and create a simple graphic. These can be text on a solid background, because simple graphics stand out even more against all the photos on Pinterest.
For products, recipes, etc: You can create a simple collage of 2 to 4 images with a few words of text to explain.
The best ways to make these are with my favorite easy design tools.
Power Point users: Joan Stewart made the popular board below by creating the images in Power Point. She says: "Every time I pin to this board, I pick up more repins and more followers (1,729 as of today). …when I Googled "free publicity," one of my top keyword phrases, this board was in the Number 1 position!"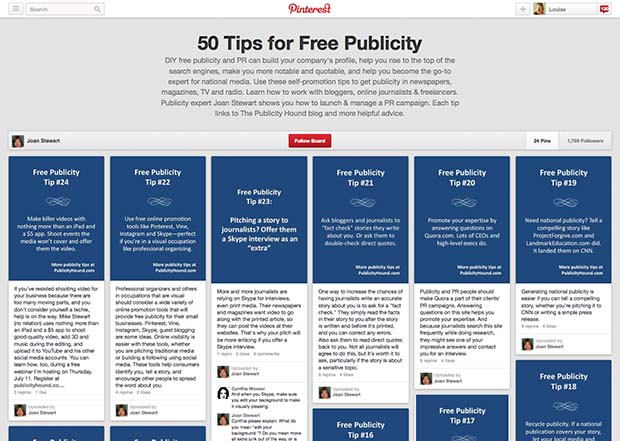 She's now more than doubled those followers. Wouldn't you love results like that?
Joan recommends a numbered collection of tips. As a bonus, planning the tip list will give you blog post ideas! Read her post here.
Should You Have Personal Boards on your Business Account?
There seems to be some controversy about this. Some people say yes. They even recommend going into your Pinterest analytics and making boards on other interests of your audience – even if they're not your interests.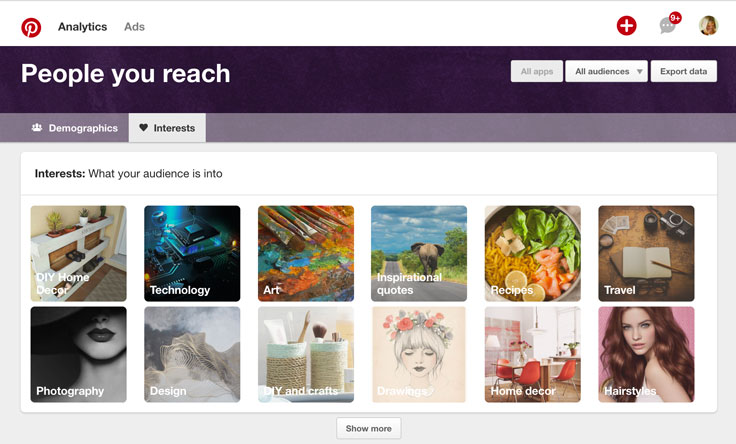 Please, don't do that. Do you really want to keep pinning to a board of things you're not interested in?
I think people who recommend personal boards so your audience can "get to know you" are confusing Pinterest with a social site. Pinterest tells us they're a search engine. It's really not a place people go to connect and get to know you.
There is a slight chance you'll attract some members of your target market this way – but much more likely, if you attract anyone, they'll be people who aren't.
As a Pinner who's had a somewhat-business-related Pin go viral (favorite colors), I can tell you it caused me a huge waste of time and money.
Even though that Pin was vaguely related to my business (I do talk about colors for branding), I probably got fewer than 5 people on my business email list from that viral Pin.
I spent a ton of time making a content upgrade for that blog post, set up an email list for it, tried to figure out a way to monetize…
I did get thousands of people to sign up to that list (I think 7K). So that cost me plenty.
I eventually closed that list because I was wasting too much time on it, and making no money.
Now imagine if I'd made a board about "knitting"? Which was recommended to me.

If you really want to have public boards about things you love, that's up to you. Just know that SEO experts say it lessens your account's likelihood of being found in search results.
Remember, Pinterest is a search engine. Best practice is to keep your public boards as on-point as your blog posts, or product line.
If you make baby clothes, and you suddenly came out with a line of adult hair care products, that's diluting your brand.
Same with your Pinterest account!
Keep your boards on point. Make personal boards secret. If you delete them, your follower count may go down.
Ready to Boost YOUR Business with Pinterest?
Optimize from the start! I'll take you from setting up your account correctly to making simple, pinnable images, in the FREE e-course.
Get ONE simple action step each day. Join now!
• • • CLICK to get your FREE Pinterest Basics e-course! • • •
What's holding you back? Share your concerns in the comments and I'll do my best to guide you.
Please share if this helped you make the best Pinterest boards for business!