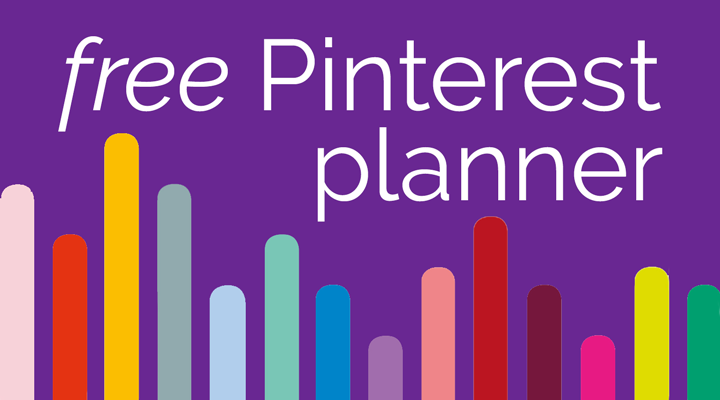 Could you use a free Pinterest planner?
Pinners love to use Pinterest to plan for holidays and celebrations. And they start early!
That's because Pinners are planners. They're looking for inspiration. From your business, perhaps?
I've found great success posting seasonal content on Pinterest – I even started a separate Pinterest board for Holiday Marketing.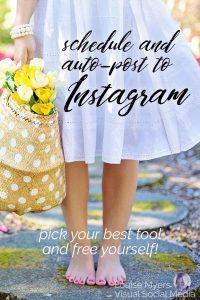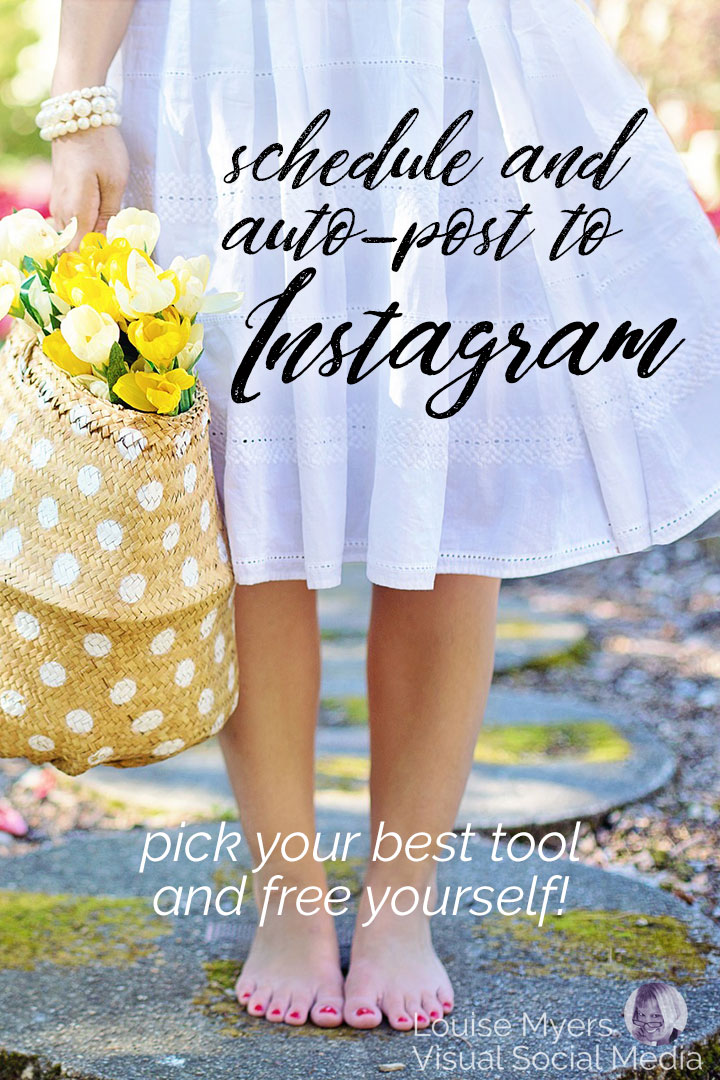 Even if your business isn't seasonal, you can use imagery that taps into the current vibe. Like this Pin I just made for Instagram schedulers.
I love the Spring-y vibe. I plan to make others for Fall and Winter later on.
But when do seasons start on Pinterest?
Earlier than you might think! And they last longer, too. Some holidays are searched almost year-round.
Why to plan early on Pinterest
Pinners are big-time planners. They tend to start searching twice as early as people on other platforms, because Pinterest helps them decide where to shop and what to buy.
They use Pinterest to find easy ideas and new twists on the traditional, for both everyday celebrations and major milestones.
By reaching Pinners at an early stage of their planning process, you're able to place your products or services in front of them, and get their awareness of what you have to offer.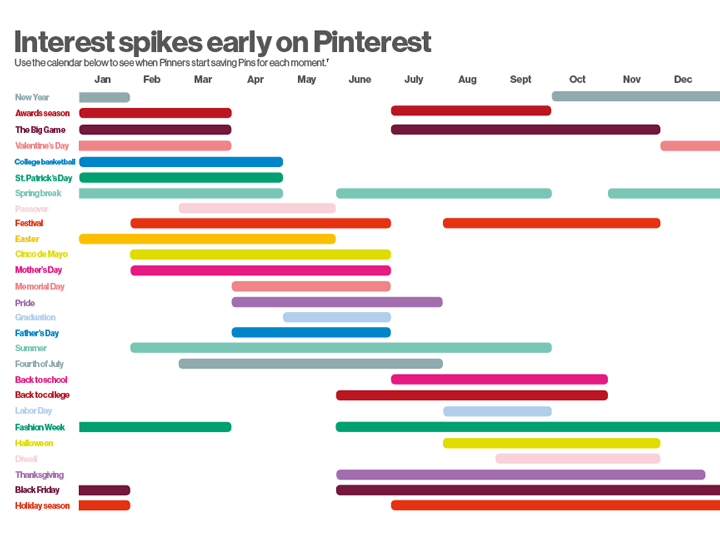 FREE 2018 Pinterest Possibilities Planner!
The 2018 Pinterest Possibilities Planner is a fantastic resource. Find out exactly when people start searching and saving for different holidays, back to school, sports seasons, and more.
Use the Planner to figure out which seasonal moments fit best with your brand, and how you can incorporate them!
Sit down with the planner for an hour or so and come up with:
Content ideas.
Business promotions.
Your current content you could update.
Seasonal spinoffs of your popular content.
And so much more!
Everything people do on Pinterest leads them closer to action.
They're not just searching or browsing for different things—they're buying them too! In fact, 61% say they've discovered new brands or products from Promoted Pins.
Since people use Pinterest at all stages of the consumer journey, your brand can play a role all the way from inspiration to purchase.
Use the thought starters in this planner to think about which moments work best for your brand and audience. For each moment, try adding your content at least 2 months in advance—earlier if possible—so you can ensure you're reaching Pinners just as they're beginning to plan.
Get the free planner from Pinterest HERE.
You'll see just how early Pinners start saving content as they search for new ideas to try. As you browse, think about how you can use the thought starters to make your products and services relevant to Pinners at the right time. Your ideas could be just the ones they're looking for!
Don't forget to optimize your Pinterest account (FREE course!)
If you haven't yet, be sure to sign up for my FREE Pinterest Business Basics e-course.
In my free e-course, you'll learn how to:
Set up your account for success
Connect with influencers
Get repins and followers
Make eye-catching images
Easily, and for free!
Get ONE simple action step each day. Join now!
• • • CLICK to get your FREE Pinterest Basics e-course! • • •
I love using Pinterest for website traffic. It's easy and hands-off. With the Pinterest planner and my free e-course, you can be on your way to Pinterest marketing success too.
I'll be incorporating more Pinterest planning tips in my Social Media Content Planner for 2019 and beyond. I believe it's a critical element in any digital marketing strategy.
Be sure to sign up for my free e-course, and then visit Pinterest's blog to download the free Pinterest planner. Enjoy!