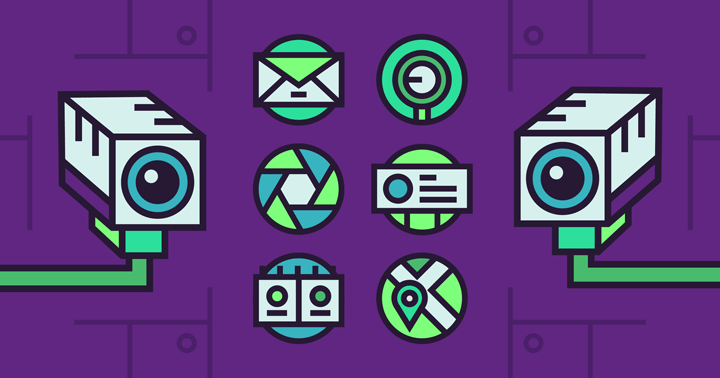 Ever wondered what Google knows about you?
There's no denying that Google makes our lives easier.
Through intuitive search, synced apps, and a wealth of online products and services, Google streamlines everything from how we work to how we travel.
But all this convenience comes with a price — namely, our privacy.
How can you protect your privacy online? Read on.
And be sure to Pin the infographic at the end that recaps this valuable info!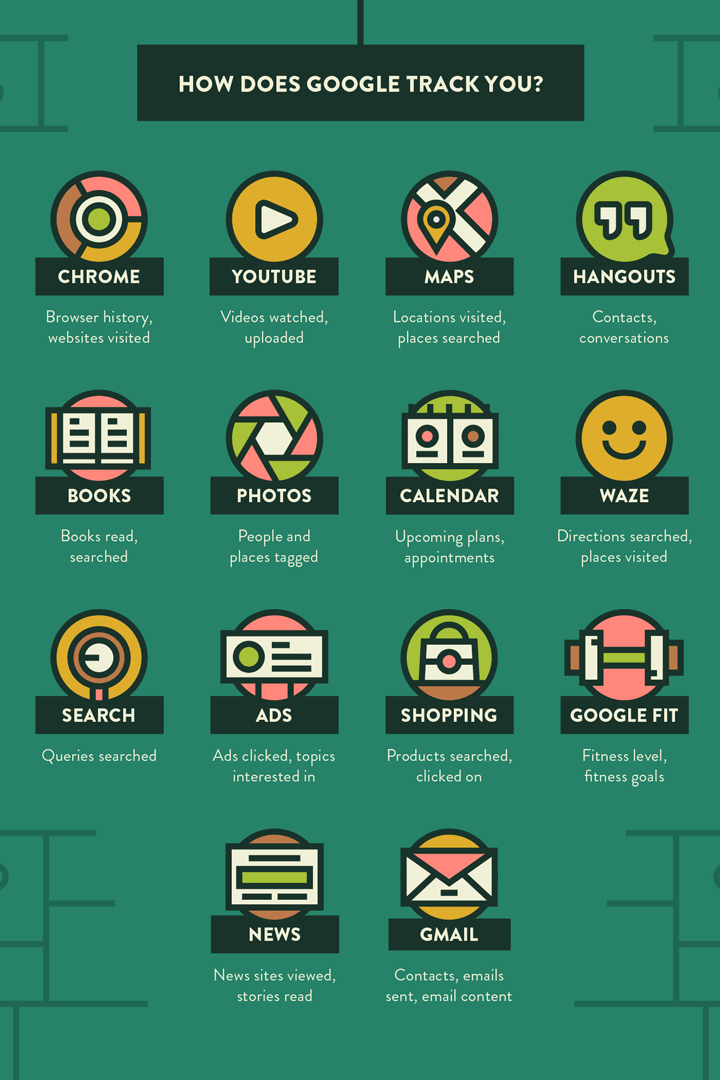 How does Google track you?
In order to sell advertisements, Google collects data through the services we use.
This data collection goes well beyond what we're searching in Google Chrome. It extends to:
Where going or where we've been (Waze/Google Maps).
What we're talking about (Gmail).
What we're watching (YouTube).
Our upcoming plans and appointments (Google Calendar).
And more!
The result is a wealth of information that allows the tech giant to personalize the ads we see. But the information Google collects allows the company to understand much more than just what you're interested in.
This is because your digital footprint shows more than you may think.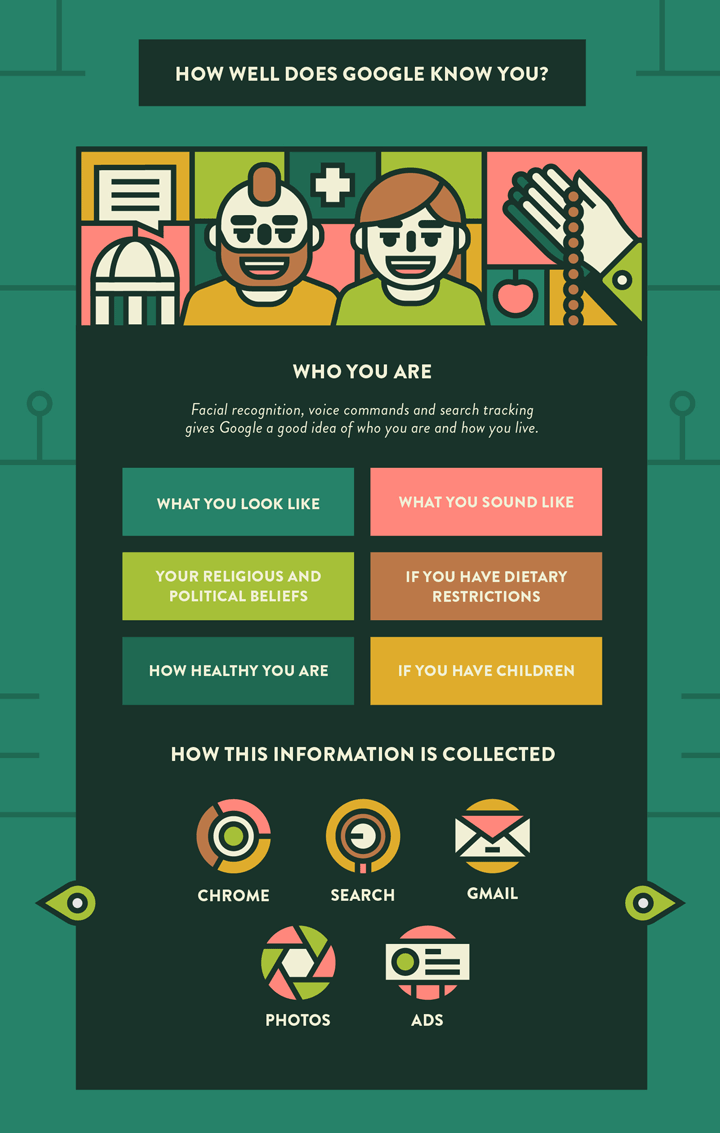 What does Google know about you?
In many ways, what we search and what we do online shows who we are. It tells a story about:
What we're interested in.
What we're thinking about.
What we're concerned about.
What we like and dislike.
Even who we like and dislike!
Google is able to take all of this information to create an online profile that represents who the company thinks you are with scary accuracy. In fact, using the information collected through online services and downloaded apps, Google can guess everything from what you look and sound like to where you want to go on vacation next year.
Sound frightening? In many ways, it is.
While their company's data collection tactics allows them to better personalize what we see, it begs the question: how much of ourselves and our privacy are we sacrificing for a better online experience?
How to stop Google from tracking you
Here are 6 quick tips to dial back the privacy invasion:
Use a VPN.
Adjust your privacy settings.
Use private browsing.
Use a different browser for search.
Delete your Google accounts.
Turn off location monitoring.
Are you concerned about your privacy online?
To illustrate the extent of what gathered data tells Google about yourself and your life, TheBestVPN put together an infographic outlining how much Google knows about you.
Check it out below, and save it to Pinterest so others know too!
Let us know in a comment your concerns with what Google knows about you.