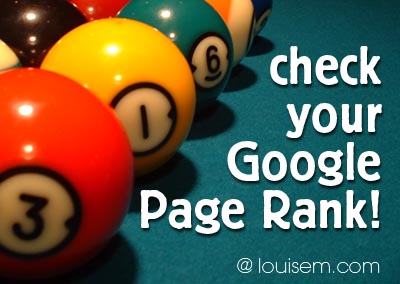 Want to check Page Rank? Do it right here with the Google Page Rank tool.
The PageRank Checker tool also exemplifies a great way to increase Google Page Rank: provide content people want to link to, or can embed on own their site. Brilliant!
Google will tell you the basics to increase Page Rank: improve the rank of your sites by creating high-quality sites that users will want to use and share. Of course![pinit]
What Affects Page Rank? How Can You Increase Page Rank?
I recently checked a number of my pages for Page Rank, and discovered that the amount of traffic to a page wasn't the sole determinant of Page Rank. Inbound links (aka backlinks) are important!
My #1 traffic-getting post on Facebook photo sizes had a 3 Page Rank (scale is 0 to 10, with 10 being best). When I saw that my #2 watermarking post had a PR1, I figured the rest would be 1's at best. Wrong!
I have a couple other PR3 pages lurking at traffic 11 and 12. Why? One is a Facebook infographic that other sites have embedded. The next is a highly-shared post on Facebook sharing vs. downloading.
To increase Google Page Rank, publish content that people want to share and link to.
What do people want to share? Sometimes you need to take a stand on an issue that could be controversial, like my anti-downloading stance on the Facebook post. Try making your posts:
High quality / Original
Surprising / Newsy
Emotional / Passionate
Entertaining
Necessary / Informational
Controversial
Now, check out the Google Page Rank Tool here, and tell me in the comments what you find!
Check Page Rank of your Web site pages instantly:
This page rank checking tool is powered by Page Rank Checker service
What will you try to increase Google Page Rank? Let me know in the comments! Bookmark this post so you can return to check Page Rank with this Google Page Rank Tool.