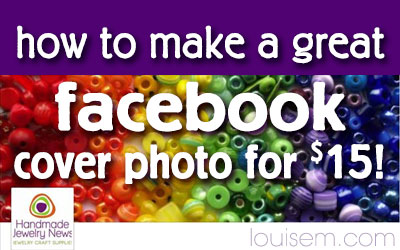 Need a Facebook Fan Page Cover Photo that helps prospects know, like, and trust you?
Want a professional look without the big price tag?
How does 15 bucks sound? Follow my step-by-step instructions and you can have a professional looking FB cover photo quickly and easily.
Here's what you need to make a great Facebook Timeline Cover Photo for 15 Bucks:
a good eye
an hour or less
pixlr.com (it's free!)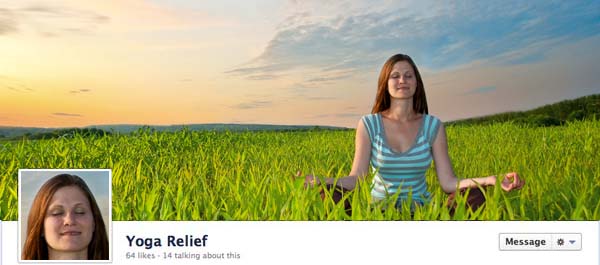 Where to Find your Facebook Cover Photo for 15 Bucks
The cheapest place I've found to buy one royalty-free image is dreamstime.com. There you can purchase 11 photo credits for $14.99US.
But do a search before buying. What would be a good image to represent your business?
You can be very general – say your Fan Page is for a yoga studio. Search "yoga" – or "yoga studio" or "yoga class" if you prefer. Add the word "horizontal," since we need a very horizontal shape for the Timeline Cover Photo. Even with these horizontal photos, you'll need to crop some of the top and/or bottom. Peruse with that in mind. Photos 2, 3 & 4 below would not crop well to this extreme horizontal.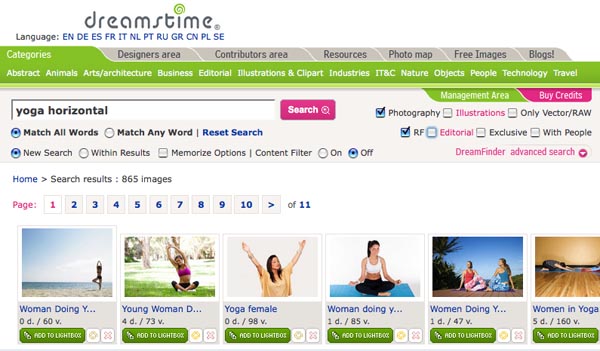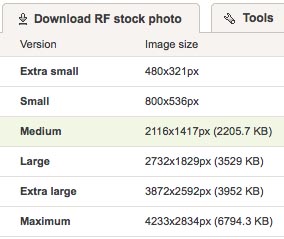 As you mouse over the photos, a larger image with more details pops up. To spend 15 bucks, Level 1, 2 and 3 photos are in your credit budget. Click on an image you like.
The size you need will probably be medium. For best picture quality, make sure the width of the photo is at least 851 pixels. Once you've found a photo you like that will fit in the Facebook Timeline Cover Photo size and shape, buy credits and download your photo.
How to Size & Crop your Facebook Cover Photo for Free
NOTE: Get the 2016 Facebook Cover Photo dimensions and template here.
Head to Pixlr.com. Select Open image from computer.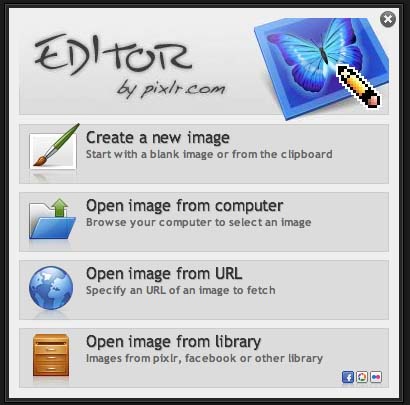 Open your image, then select Image > Image size… from the top menu.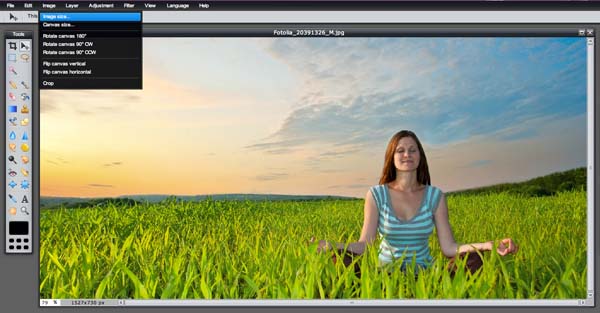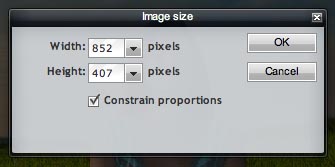 Set the width at 852 pixels (one pixel wider than the Cover Photo size – I had problems with cropping if I didn't do this). Be sure Constrain proportions is checked, and don't worry about the height yet (unless it's less than 315 pixels!).

Using the Crop tool from the top left corner of the Tool Bar, place it at the extreme top left corner of your photo (checking the Navigator window to be sure you're at X: 0 and Y: 0). Draw a rectangle measuring W: 851 and H: 315.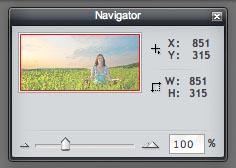 Now place your cursor in the box you drew and move it down to the cropping that looks best (see image below). Remember that your Profile Picture will overlap the lower left. Sign up for my newsletter if you want my free template!
When you like the cropping, hit Return on your keyboard, and go to File > Save… in the top menu. You're done!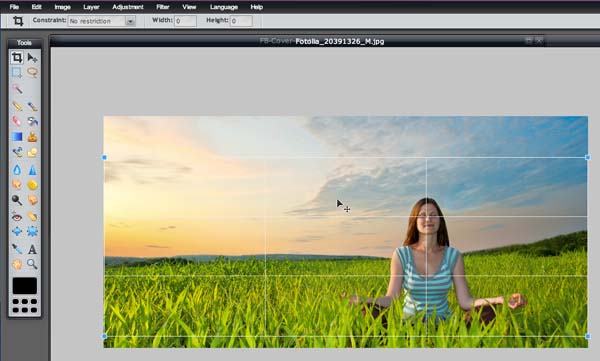 If you plan to buy more than one image, check out fotolia.com. Their cheapest photo credit bundle is $35.00US for 26 credits – but their pricing structure is different, making price comparison difficult! The yoga photo I used here was actually purchased on fotolia.com for 3 credits.
Now upload your new custom Facebook Timeline Cover Photo and enjoy!
Get the updated Facebook Cover Photo dimensions and template here.