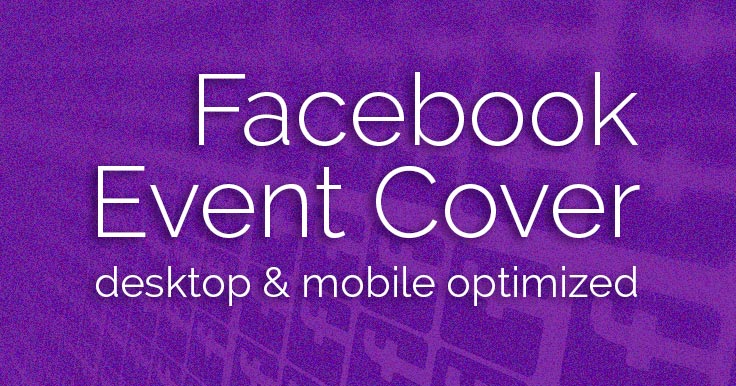 What's the best Facebook event image size?
It differs from both the Fan Page and the personal profile!
Photos on the event page wall will be seen at 470 pixels wide, up to 470 pixels tall, depending on the shape photo you upload.
Feel free to make them bigger (but not smaller, for best results). Both myself and Facebook often recommend a 1200 pixel width.
And the event cover photo? It's the easiest of all!
2020 Update: Facebook Event Cover Photo Size
Verified January 9, 2020: The recommended Facebook event cover photo size is 1200 x 628, same as a link share. This is a 1.91:1 ratio.
I strongly recommend you use a larger photo! I checked the display size on iPhone, iPad and desktop, in both the Event and the linked Group.
Four of these six display at greater than 1200 pixels wide on retina display. Friends, you don't want Facebook stretching your beautiful Event Cover Photo.
I recommend 1920 pixels wide. You can go with the 1.91:1 proportion and make it 1005 pixels tall. Or, just use a standard 16:9 shape, and know that there will be a bit of cropping top and bottom (see below).
The great news is, the cropping is virtually identical in all 6 places. I took screenshots so you can compare.
On mobile there is a slight cropping on the sides, top, and bottom. Don't run type too close to the sides! Give a little breathing room, and you'll be fine.
To be specific, if you make your cover photo at 1920 x 1005, you can expect 7 pixels on each side and 4 pixels on top and bottom to disappear on mobile.
It's so easy, you don't really need a Facebook event photo size template… but you can keep one as a reminder of these dimensions!
You'll find one towards the end of this article to download.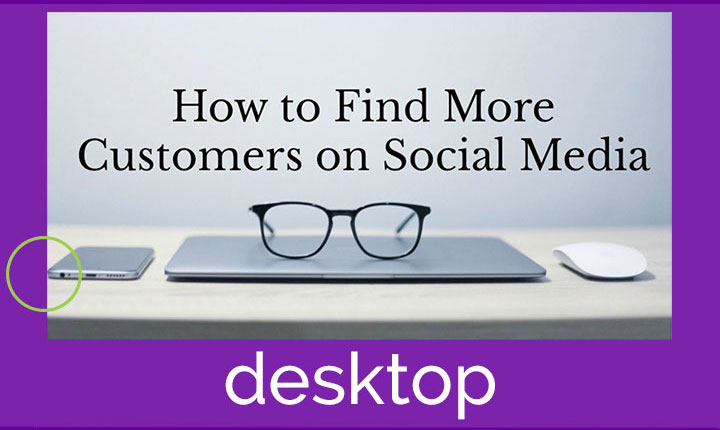 The Facebook event image size on desktop displays at 1260 x 656 pixels. This is a slight change from 2019's size of 1246 x 652.
I've circled an area where you can clearly see the small amount of cropping that occurs on the 2 mobile views below…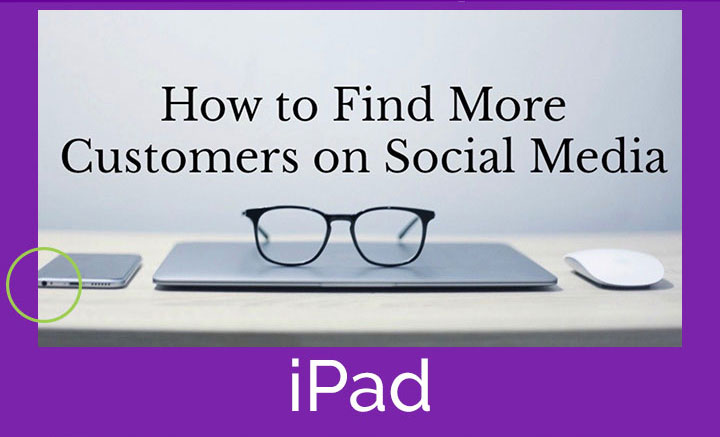 The Facebook event image size on iPad displays at 1288 x 674 pixels, same as last year.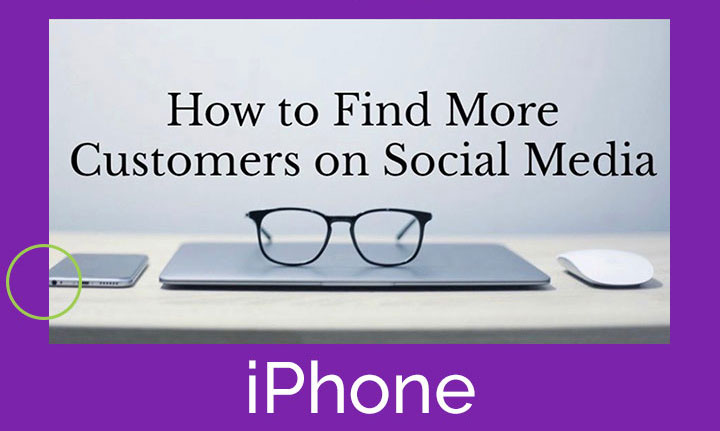 The Facebook event image size on iPhone displays at 1242 x 650 pixels, also the same as 2019.
ALL of these are 1.91:1 aspect ratio. This means that the width is 1.91 times the height. It's close to twice as wide as tall, but not quite.
Fortunately, we have no Facebook-added type overlay to worry about!
But as I mentioned, do leave some breathing room on the edges of your cover photo as the positioning may not be exact, and you may lose a little on the sides.
You can repin the infographic showing the size comparison right here.
Facebook retired the separate Groups App on September 1, 2017, so we no longer need to be concerned with the weird cropping of the event header in that app.
Facebook Event Cover Photos made easy!
You don't have to keep up with every change Facebook makes to event image sizes.
You don't have to mess with Photoshop.
You don't have to stare at a blank canvas and wonder where to find photos and fonts.
Make your FB event header the easy way – with Snappa!
Save time with the ideal image dimensions built-in.
Start with one of many professionally designed Facebook cover templates.
Customize templates, graphics, and text to create on-brand cover photos.
Access 500,000+ royalty-free stock photos right inside the app.
Add polish with customizable graphics, shapes, and text.
Download your cover photo as a web-optimized JPG, high-res PNG, Retina JPG, or Retina PNG.
Repurpose Facebook covers for other social media almost instantly.
You can toss together eye-catching Facebook Event Covers in seconds!
And in a couple clicks, your cover photo can become a perfectly-optimized:
Facebook Page Cover Photo
Twitter header
YouTube channel art
Facebook ad
Or any one of a couple dozen other social media images!
Read on for details. Or jump in and try it out now!
• • • Create a Facebook cover photo for free NOW! • • •
Disclosure: IF you upgrade to a paid plan, I may receive a referral fee.
How to create your Facebook Event Cover Photo in Snappa
Snappa's powerful and easy-to-use graphics builder makes it incredibly simple to create a FB Event header.
1 | Under the HEADERS section, choose the Facebook Event cover photo preset for a perfect size – automatically!

2 | Next, choose a premade Facebook Cover template (which is fully customizable), or create a cover photo from scratch.

The only hard part may be selecting which template to use! There are so many beautiful options, all professionally designed.
Here are just a few: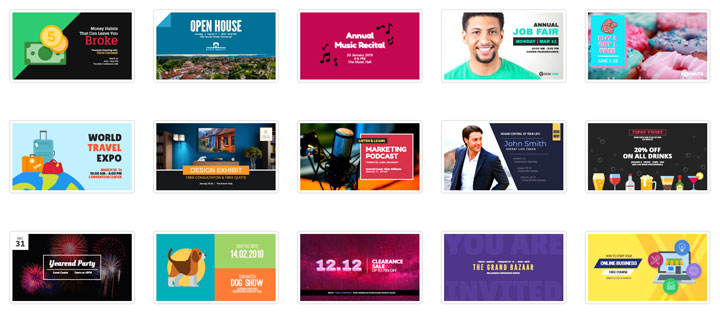 3 | With your template selection, you can upload your own image – or choose from Snappa's library of free images.
4 | Add text, graphics, shapes, and effects to any part of the image.
All of these add-ons can be:
Dragged and dropped easily.
Defined as to the opacity you desire.
Placed on whichever layer you choose.
5 | Once you've tweaked everything to your liking:
Save.
Download.
Resize to any other image type you need!

It literally takes just a few clicks.
Try it out for free right now!
• • • Create a Facebook cover photo for free NOW! • • •
Disclosure: IF you upgrade to a paid plan, I may receive a referral fee.
Already have a favorite design app? Read on…
Facebook Event Cover Photo Template for other app users
Know your way around a design app, and don't want to use Snappa?
Or maybe you just want to "eyeball" your cover photo. Kinda "wing it."
Most iPhone design apps offer a 16:9 crop. There's even one in your Photos app!
Horizontally-shot video is also this 16:9 proportion.
This template will help if you don't have software that lets you set a specific pixel size – or you're using a video cover photo! You can use a standard 16:9 shape, and visualize the small amount that will be cropped out.
Right-click and choose "Save Image As…" to download the full-size template.
Instructions for using my social media templates
1. Open in Photoshop or other graphics editing program that has layers.
2. Change Image > Mode to RGB (the template is an indexed color PNG).
3. Add guidelines to match template, or use template as a translucent layer for guidance.
4. Delete template from image file when your design is done.
If your design program doesn't have layers, you can use them for size and visual reference.
There are more social media templates in the Free Member Area.
How to upload your Facebook Event Cover Photo
Read my above suggestion that the FB-recommended size below is too small. Here are the sizes I measured as of January 2, 2018:
Seen in iPad group 1128 x 590
Seen in iPad event 1210 x 632
Seen on iPhone (both) 1242 x 650
Seen on desktop event 1250 x 656
Seen on desktop group 1190 x 624
So go larger! Nonetheless, below are Facebook's own tips.
To add a cover photo or video to an event as the host:
Go to the event and click Upload Photo or Video or .
For best results, choose photos or videos that are 1200×628 pixels (about a 2:1 ratio).
The recommended length for videos is between 30 seconds and a maximum time limit of 5 minutes.
Choose your photo or video and reposition it if you like, then click Save.
Note: Keep in mind that you can't edit the size of a main photo or video after it's been added to an event.
If this is a public event, anyone who views the event can see its photos and videos.
Photos and videos posted on private events are only visible to people who were invited. source
More Facebook Cover Photo templates!
First, save this post to Pinterest: Click here to repin.
Or repin the size comparison here.
You can also find constantly updated cover photo sizes for:
| Facebook Page Cover Photo size
| Facebook Group Cover Photo size
| Facebook Personal Profile Cover Photo size
To learn ALL the updated social media sizes: Read this blog post.
For a recent history of FB Event Cover Photo sizes, read on…
Older Facebook Event Cover Photo Size Info
Below you'll find prior recommendations that are likely outdated. However, I'm keeping them in the post in case you find the new dimensions aren't working for you! Please leave a comment if you're still having problems with the new Facebook event size.
From May 2017: The correct Facebook event cover photo size is 1920 x 1080 pixels. This is a 16:9 ratio.
Photos uploaded at less than 1920 pixels wide will be enlarged to fit. This isn't ideal as you lose resolution, making your photo look fuzzy or jaggy. Start with a large enough image, preferably in a horizontal format. As mentioned above, 16:9 ratio will work best.
To upload, Click Add Event Photo at the top right of the event page.
Choose your photo and click Save Changes. Keep in mind that you can't edit the size of a photo after it's been added to an event.
Pictures uploaded in a wider proportion will have the sides cropped. Taller images will be cropped top and bottom.
The event photo appears in three different locations. They all look best when following the 1920 x 1080 recommendation.
Upcoming Events: Those you invite will see the Facebook event photo displayed as a thumbnail in their upcoming events. Choose an image that looks good at full size and as a thumbnail, so users can recognize your event.
Event Page: Your event image displays at 470 x 174 on your event page. This is the main resource for the event's specific details, comments and updates.
Newsfeed: Event images within your Newsfeed display at nearly the same dimensions shown on the actual Facebook event page.
A reader's comments:
On April 30th, 2017, I did some tests on multiple devices and apps for Facebook's event image headers crop dimensions.
Event Page header image on desktop and some apps is full 1920 x 1080 / 16:9 image.
News Feed image across multiple apps crops top and bottom off to roughly 1920 x 1000.
Groups App seems to crop into the side in at 1757 x 738.
I always appreciate my readers' comments!
From March 2017: Facebook is always changing things! A reader has done extensive testing and provides these suggestions:
Just spent today experimenting with a few things, and honestly, 1200×675 or perhaps 1640×675 is still best bet.

What I found:

1920×1080 doesn't improve anything. Still has same compression, just different aspect ratio. And the aspect ratio is hard to design with.
David's 1640×675 produces the same result as 1200×675, but with different aspect ratio.
For the most part, 1200×675 worked better across platforms.
FWIW it looks the worst on desktop in all formats, and the best on mobile.
He left more about the compression issues in the comments, so scroll down and check it out if you're interested.
If you're having trouble with fuzzy text or artifacts in your flat tones, try saving your image as PNG-24 in Photoshop.
For another take, listen to reader Stephen Billington:
I've found that, although not perfect, a size of 1200 x 628 works the best for the cross platforms. For me it's important that the mobile event picture should appear full in the page feed. The mobile event page picture itself loses a touch off the sides and it looks good on the desktop version in both the feed and the event page.
If you do a lot of FB Events like Stephen does, and use text on your Cover Image, you might play around to see what works best for your needs. True confession: I almost never look at the FB news feed, so I couldn't tell you what looks best there.
If you're on desktop and want to see what your event, page, or profile looks like on mobile, just replace the "www." in the URL before Facebook.com with an "m." Voila! Mobile layout on desktop.
Make your Facebook Event cover photo the easy way!
Try Snappa online design tool for free!
Their templates give you the perfect size, with safe zones to ensure your beautiful design looks great on both desktop and mobile.
Create highly engaging images in minutes with drag-and-drop.
40,000+ photos and 3,500+ graphics – royalty-free and licensed for commercial use.
Or upload your own photos into Snappa.
200+ fonts pre-loaded in Snappa.
Or import your own custom fonts to keep your branding intact.
Choose from hundreds of pre-made templates, suitable for a wide range of niches.
Image dimensions for social media, display ads, blogs, emails, and infographics.
Whether you're a pro designer or not, it's got everything you need to create captivating graphics.
• • • Create a Facebook cover photo for free NOW! • • •
Disclosure: IF you upgrade to a paid plan, I may receive a referral fee.
This post was originally published on October 8, 2014, and updated in 2016, 2017, 2018, 2019, and 2020.
Please share if these updated tips helped you with the correct Facebook event image size!