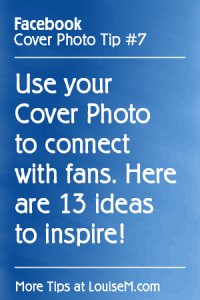 Got a Facebook Fan Page? Then you need Cover Photo Ideas!
You may already have a Cover Photo – but are you making the most of this wonderful branding opportunity?
Cover Photos are easy to change, letting you see what resonates with your fans. Changing your Cover Photo drives a story in the News Feed of your fans, giving them a chance to Like, Comment, and even Share your image. Another way to keep Fans engaged!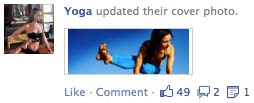 [pinit]
13 Facebook Fan Page Cover Photo Ideas to Connect with Fans
My previous post gave you 9 Easy Facebook Timeline Cover Photo Ideas. Here are 13 more complex renditions to inspire you.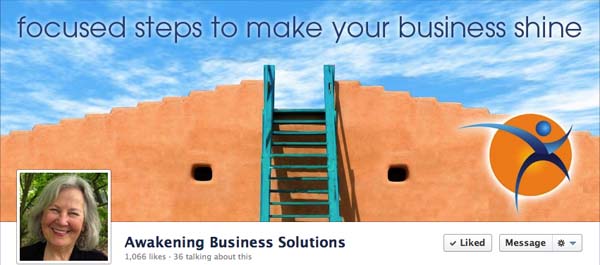 Use Visual Metaphor
A picture is worth a thousand words – so use your FB Cover Photo to tell a story! Above, Kaya Singer of Awakening Business Solutions came up with the idea of ascending steps as achieving business success – my Cover Photo design.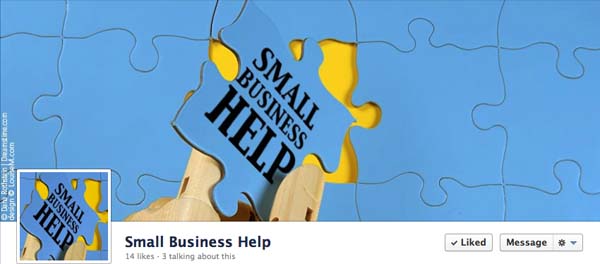 Do you provide the missing information your audience needs? Small Business Help shows that they do.
What's in it for Me?
Don't make 'em guess – show & tell the benefits you provide. Denise Wakeman of Blog Squad, and Yoga Relief sell the sizzle, not the steak, in a way you can't miss. Both my designs.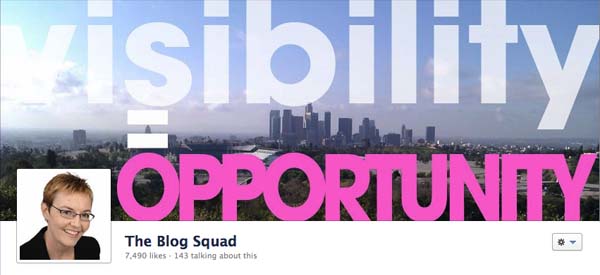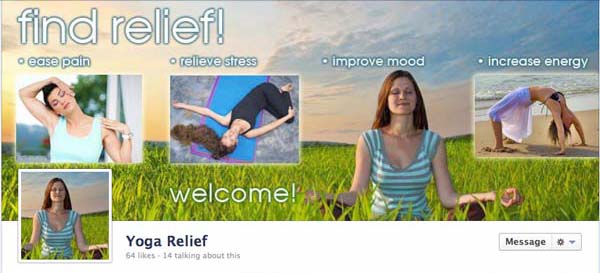 Celebrate the Season, Salute your Fans
I love Mari Smith's festive acknowledgment of the seasons. This past weekend she had a cheery Easter banner.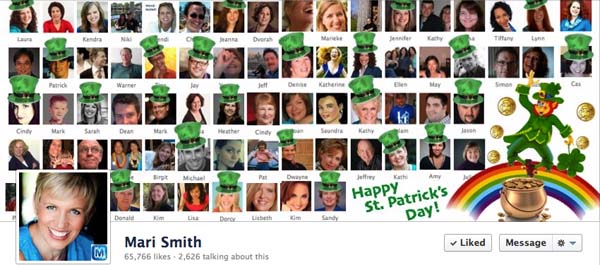 Above: Mari knows how to engage fans, and featuring their faces is a great way to do it! Below: Ching Ya not only features her fans, but encourages a sense of community. Well done! Click on these covers to visit and Like their pages – both these ladies provide terrific Facebook marketing tips!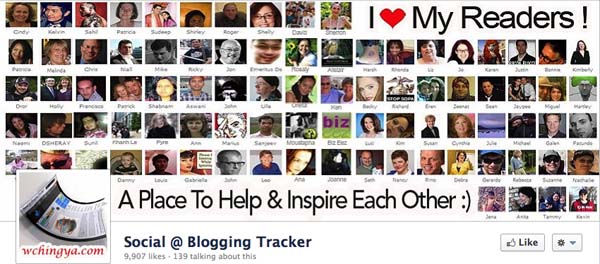 The Artful Collage
Say it with photos, say it with art – and put it together with style. The Wedding Planner Mentor shows the planner putting the pieces together for a memorable event (my design). Robert Feder, media critic at Time Out Chicago, had access to a talented graphic artist who created this wonderful image, submitted by one of my FB Fans.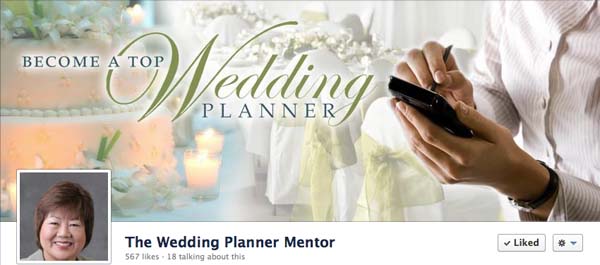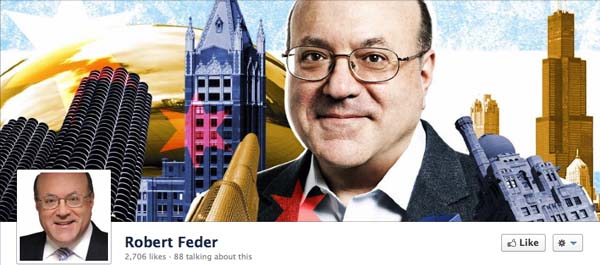 Show Your Stuff
Show 'em what you can do! Harris Advertising shows teasers of some of their best work (my design). And StellaVision used a screenshot of her website to create her Facebook Cover Photo. Easy peasy!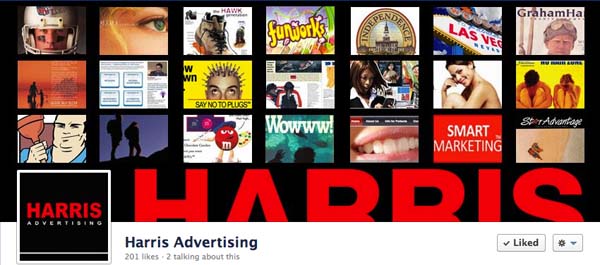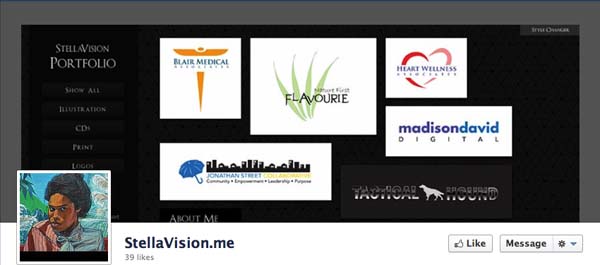 … and Style it like Facebook
Katie Kenney used the simple border design from the Facebook Profile Photo to delineate her classy collage. For my own Facebook business page, I repeated the profile's dimensions and border to feature 5 types of graphic design from my portfolio.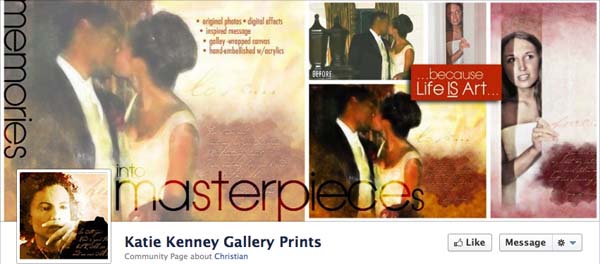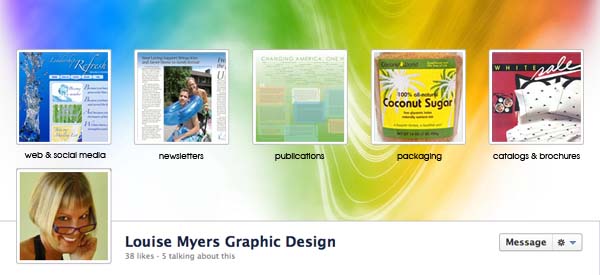 Which would suit your business page? Get creative with these Facebook Fan Page Cover Photo ideas!