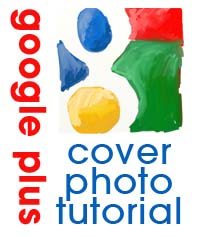 UPDATE! NEW Google Cover Photo Size & instructions here!
If you find Facebook confusing – welcome to Google Plus! After being baffled by the G+ Cover Photo size requirements, which then get cropped, I decided my readers would appreciate a post on how to create a Google Plus Cover Photo. And, I'm gonna tell you how you can repurpose a Facebook Cover Photo to G+. This method will work as long as you can afford to sacrifice about 20% of the height of your FB Cover Photo. Yes – even though the G+ Cover Photo is SO skinny! Check this out…
[pinit]
Google Plus Cover Photo Dimensions
The size of the Google+ Cover Photo is 940 pixels wide by 180 pixels high. To create your cover photo, the image you upload must be at least 940px wide. Google+ has a nice tool that will allow you to crop a larger photo just how you'd like it.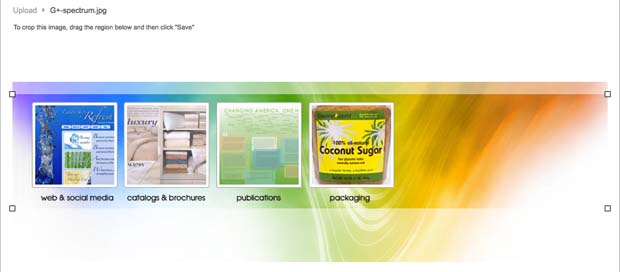 Notice that the Google+ Cover Photo dimensions are more than five times wider than tall! BUT – your large Profile Picture will cut the Cover Photo about 3/4 of the way over. I'm going to give you the exact dimensions so you can work within the visible space, because it's darn hard to find a photo to work with those proportions!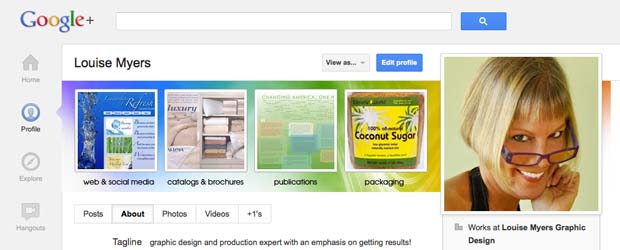 How to Create a Google Plus Cover Photo from a Facebook Cover Photo
1. Create a new document in your photo editing software at 940px x 180px.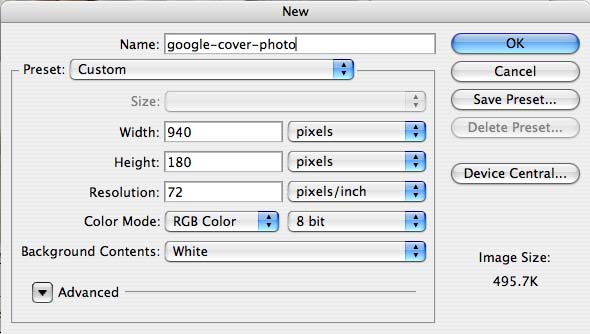 2. Set a guide at 625px. This marks the left edge of where the profile picture cuts into the cover photo. (Holding the Shift key will help snap to multiples of 5, in Adobe Photoshop).

3. Open your Facebook Cover Photo, copy the whole image, and paste in. Position it all the way to the left. It won't fill the width – no problem.

4. Enlarge the work area, then select Edit > Transform > Scale. (You need the workspace large enough to find the corner of the FB cover photo).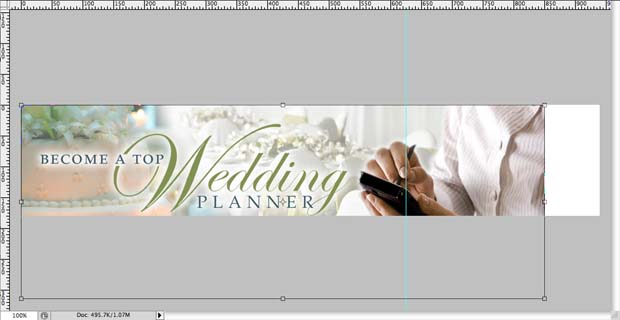 5. While holding the Shift key to constrain proportions, push the lower right corner until the width hits the 625px guide. Press Return. Now you can adjust the top-to-bottom cropping as desired.

6. Add a piece of your photo on the left. Only a smidge will show to the right of your Profile Picture, so use anything, just to give continuity.

7. Save Image and upload to your Google+ profile. Choose a template: select the icon at left (single image).

8. Done! Note that 10px are lost on the left – seen only in the notch. And 40px on the right magically disappear! Only a 15px wide sliver is visible to the left of the profile pic. I have no idea what the point of that is. (BTW this cover photo is actually for a client, not me ;)).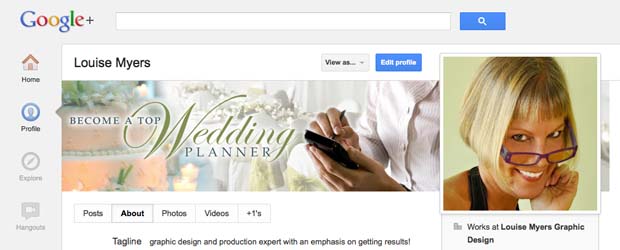 Google Plus Profile Picture Size
For your G+ Profile Picture, upload a photo that's 250px x 250px or larger. You'll be able to adjust cropping on larger images.
Google Plus Profile Scrapbook Photos Size
If you wish to use 5 small images instead of the large cover photo, the size of the Google Plus Profile small photos is 110px X 110px each.
How to Set Up your Google Plus Profile in 70 Seconds
HA! Good luck. I could barely follow this video from Google, let alone follow along. But here's what Google has provided:
Additional Google Plus Resources
Find out more about G+ profiles at http://www.google.com/+/learnmore/profile
Manage your Privacy Settings at https://www.google.com/settings/plus
Note: To manage your additional pages, click the tiny arrowhead beside your avatar in the far right upper corner.
How Does your Google Plus Cover Photo Look?
Whether you started from scratch, or made your Google+ Cover Photo from a Facebook Cover Photo, share a link to your profile in the comments!
UPDATE: As of June 21, 2012, once you switch to the GooglePlus cover photo, you cannot switch back to the 5 small "scrapbook photos." Google says the 5 photo layout is not compatible with mobile devices. For now, Google is preserving those existing layouts, but I wanted to warn you before you upgrade to the Google+ Cover Photo.