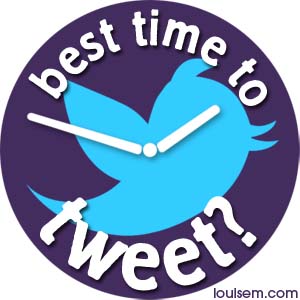 Wondering the best time to tweet? How to increase Twitter engagement? And even get more retweets?
Wonder no more – a comprehensive study by Buddy Media recently generated a report named "Strategies for Effective Tweeting: A Statistical Review."  The report, based on the data from their analysis of over 320 Twitter profiles managed by various brands, makes recommendations for businesses to best to maximize the use of Twitter.
[pinit]
The creative folks at Fusework Studios compiled the most important information into this well-designed infographic.
When is the Best Time to Tweet? [infographic]
A Twitter infographic by Fusework Studios
My bonus tip on the easiest way to increase Twitter followers: tweet more! I was on Twitter for months but rarely tweeted. Once I started tweeting relevant content at least 3 times a day, I noticed something amazing – people started following me! When you tweet great content, people interested in what you have to say will find and follow you. Easy peasy!
Times shown in the infographic are U.S. Eastern time. Best time to tweet may vary by type of business, and whether local or international. So experiment!
What about you – what have you found to be the best time to tweet for your business? Let us know in the comments!