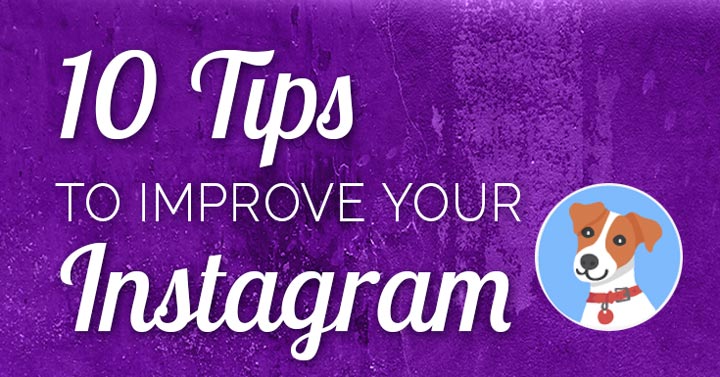 Need to improve your Instagram account?
Is your account going to the dogs?
Maybe it should be!
Instagram has taken the marketing world by storm. And sometimes, doggies are the stars of the show. They dominate our social feeds.
It comes as no surprise that humans share their dog on social media 6 times per week.
Canine Cottages wondered what a dog's Instagram profile could look like if it was actually set up by his own little paws, from his perspective.
The result? These lighthearted illustrations!
I've added my commentary to inspire your own Insta-success ?
1. Instagram loves flatlays
Have you noticed this type of photography on Instagram? It's called a flatlay.
This kind of photo takes a lot of work to set up properly!
You need to make a beautiful design with your elements, light it well, then shoot straight down on it.
Depending on the size of your image, this could take a lot of climbing up-and-down on a step stool or ladder!
But done well, they are effective in getting eyes on your content.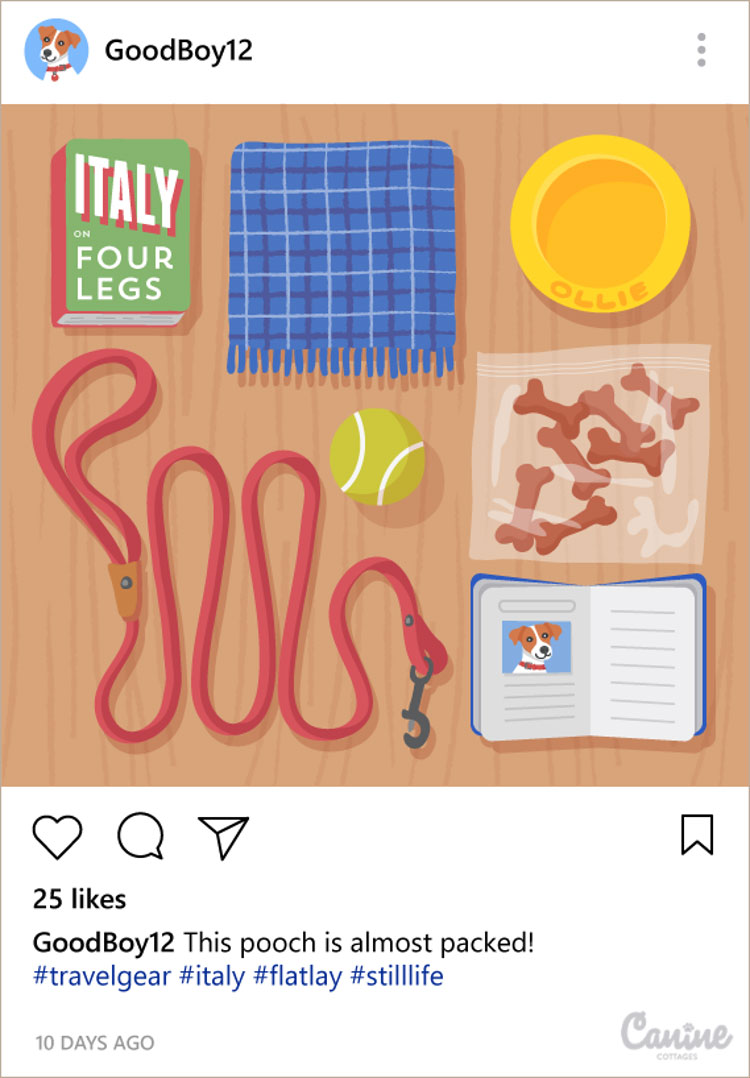 2. Geotags increase Instagram engagement
It's been said that geotagging your posts increases engagement up to 79 percent. Say what?
Not only has Ollie smartly included a geotag here (it's the location noted above the photo), but he was also clever enough to leave it off his previous post, where he was at home. I recommend against geotagging your home for your personal security.
But if you have a local business, you'll definitely want to use geotags so your audience can find you! Geotags are clickable and bring up other posts from the same location.
If you're not a local business, they're just a fun way to get more eyes on your content.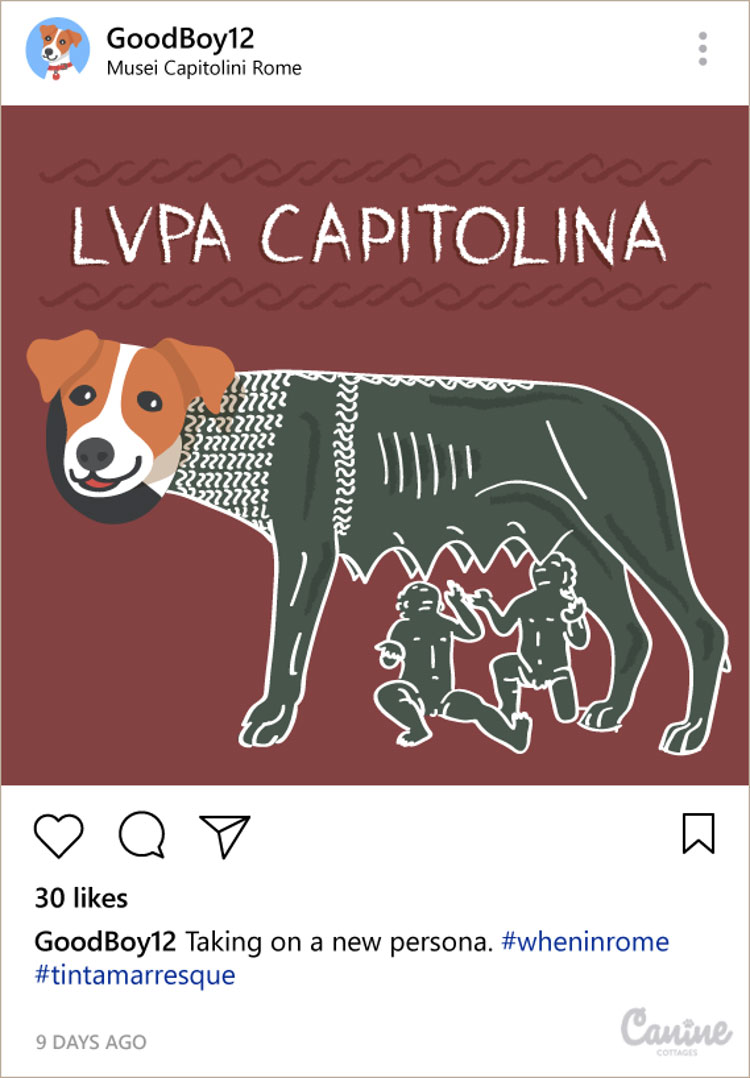 3. Tailor your Instagram captions to your audience
If your audience is dogs, this is probably a cute and clever caption.
For a business, I think this would miss the mark ?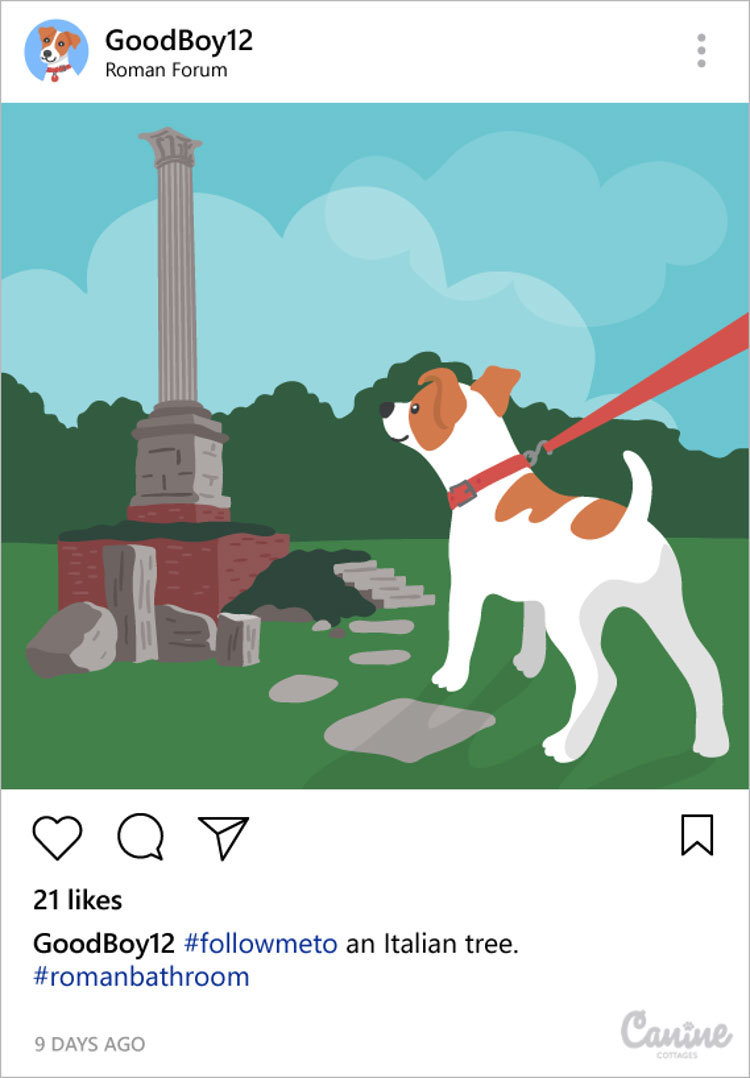 4. Share fun activities on Instagram
We all know that social media is about sharing life's highlights, right?
Even for businesses, showing fun things you do can add some spice to your feed as you help followers get to know you.
Solopreneurs can share their personal experiences. Small companies might share some staff activities.
Get creative, and give followers a glimpse into your life or business.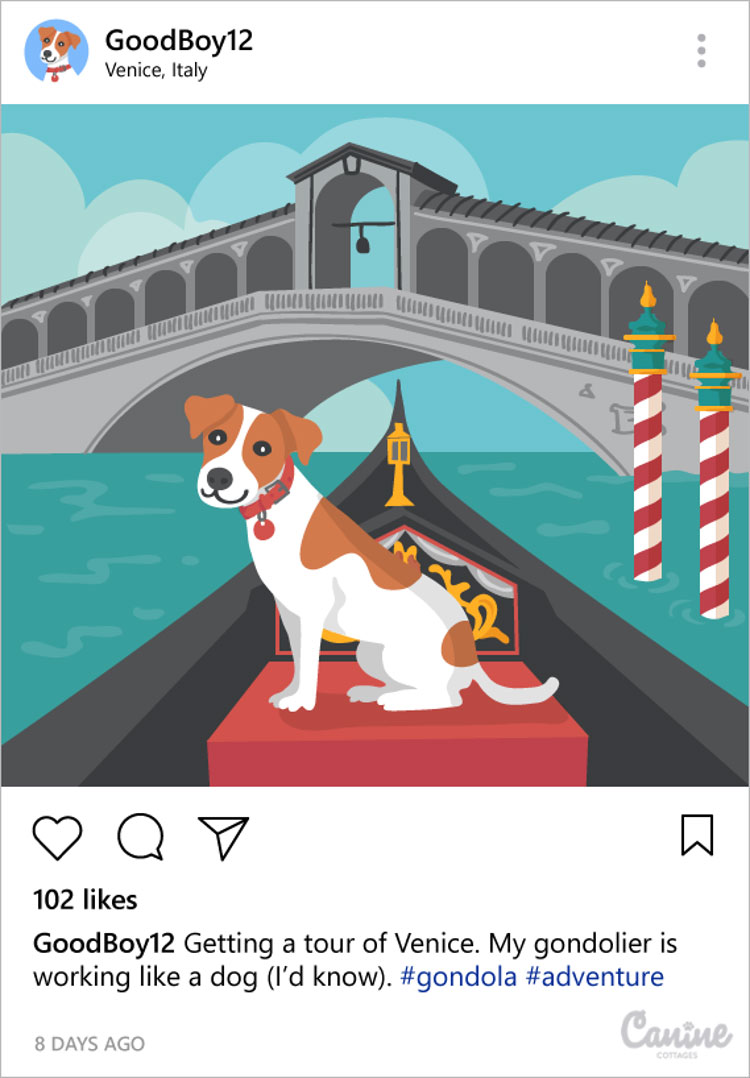 5. Choose Instagram hashtags carefully
Here's my advice to Ollie on all his posts: You need to work on your hashtag skills!
Using 2 or 3 super popular tags alone isn't doing your account any favors.
Sprinkling in a few tags of 1 million+ uses may get you some quick engagement to help your post take off. If you don't supplement those with smaller, more targeted tags, your post will sink just as quickly.
More Instagram hashtag help at the end of this post!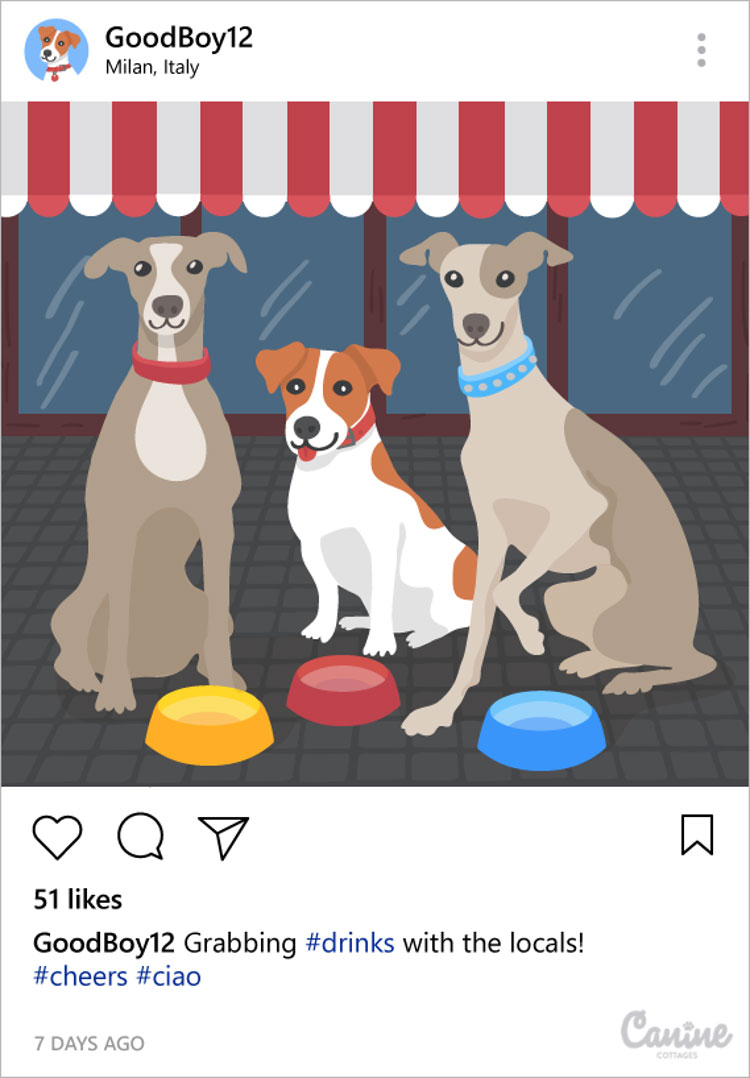 6. Post #foodporn sparingly
Ollie has shown some restraint and only shared ONE meal photo in 9 posts.
Unless you're a food business, no one wants to see what you eat everyday. #boring
Think about why your followers chose to follow you. Then give them quality content that they will, umm, eat up.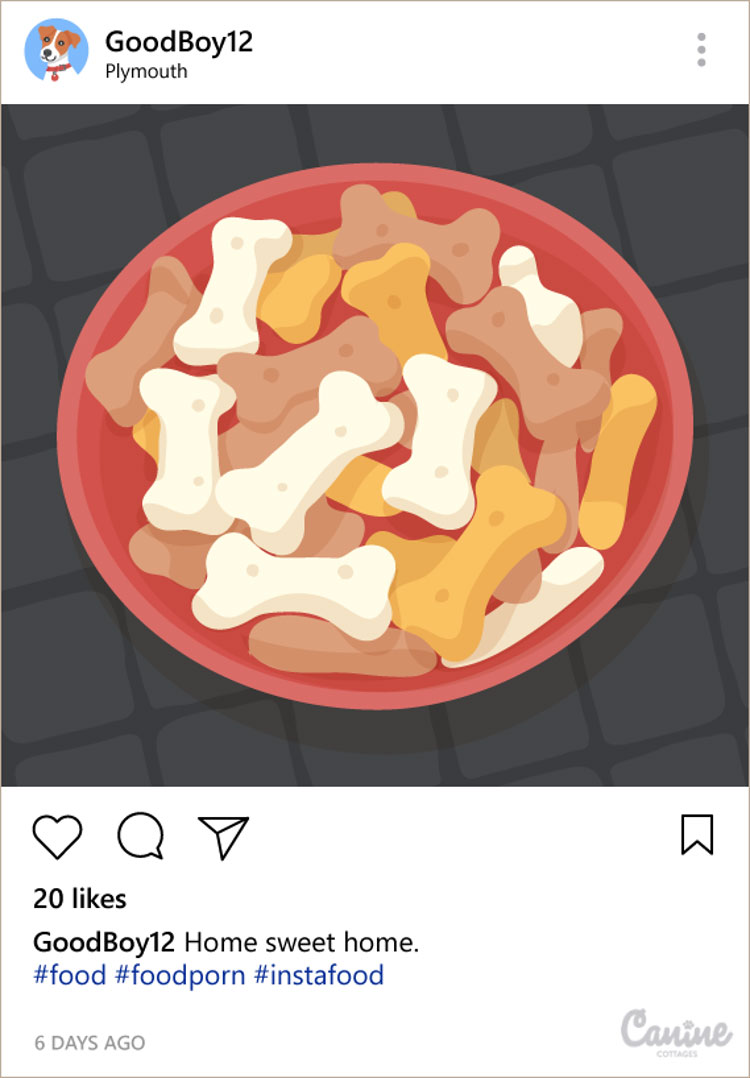 7. Share Instagram photos from your perspective
At its heart, IG is a personal photo sharing network. Add a bit of "you" to the shot by including your feet.
This is a popular angle on Instagram, as evidenced by:
#lookyfeets #selfeet #feetselfie #feetstagram
And so on 😉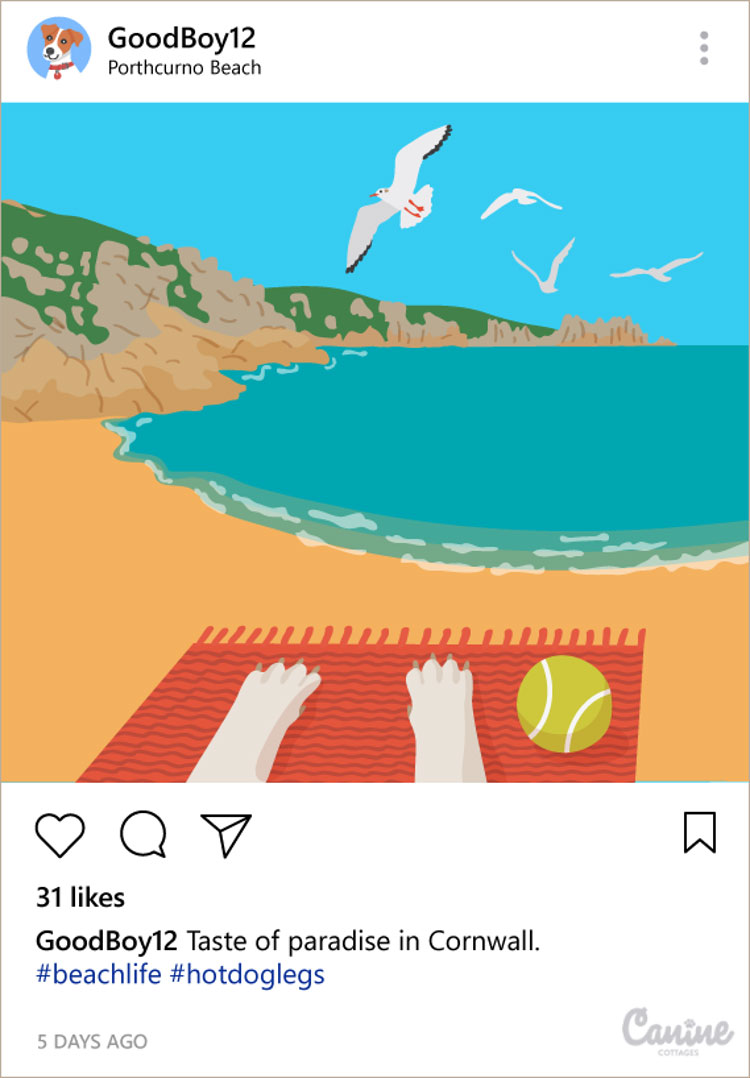 8. Emojis spice up Instagram captions
As long as they fit your business personality, emojis can add color and interest to your captions.
Emojis can also stand in for entire words, keeping your copy short and fun.
Read this to learn which emojis are most popular on Instagram ? (hint)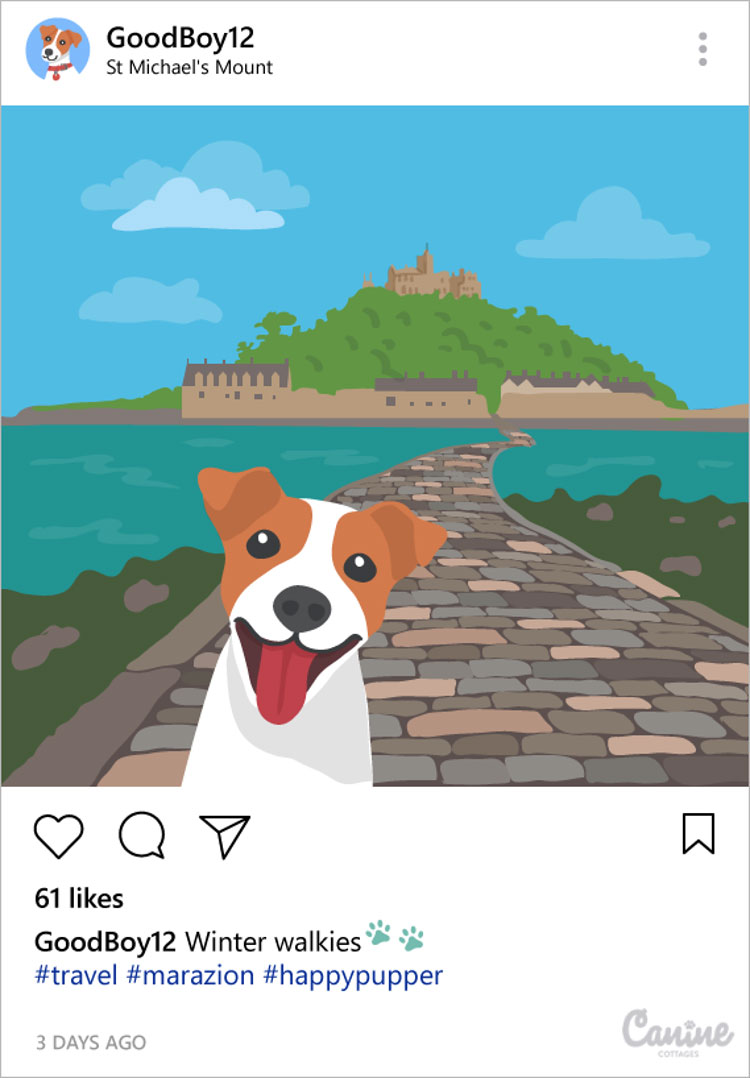 9. Your followers come first
I find nothing more boring than an account full of selfies. I never follow them.
Where Ollie has included himself in his photos, he's also included a lovely scene, captured an activity, and told a story.
Selfies can be very popular on Instagram – but they've got to be interesting to your followers.
Everything you post has to put your audience's interests first! Even if you're selling something, it's got to fit their needs and desires.
Know your audience, and target your content to them.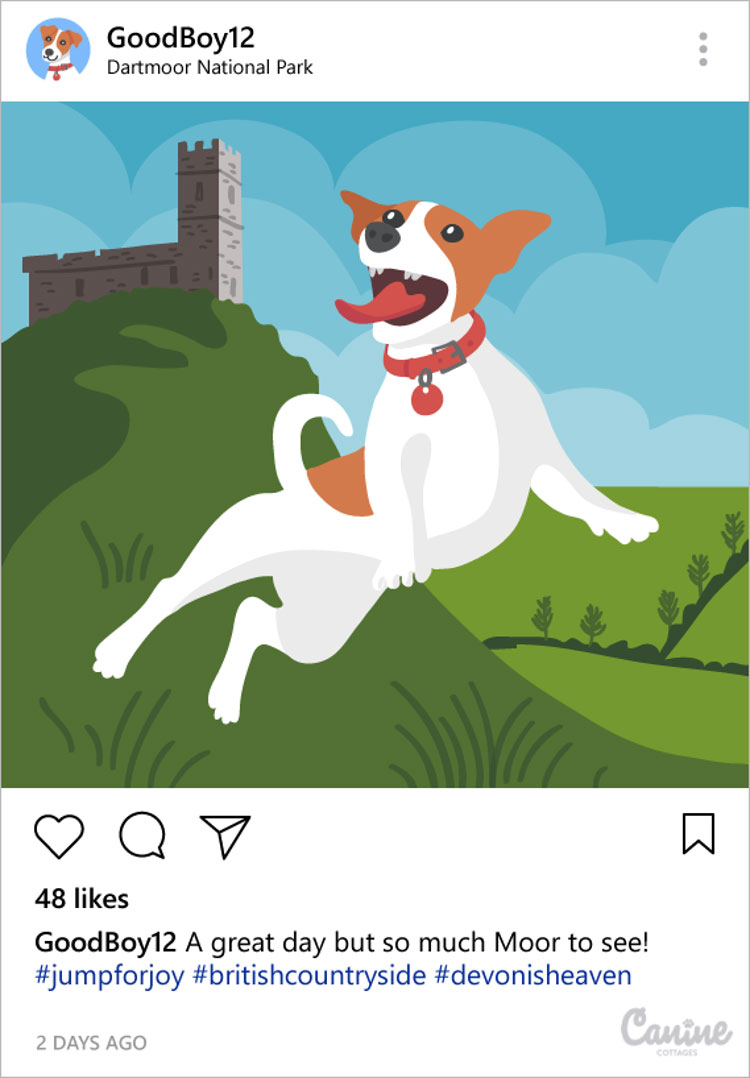 10. Beef up your Instagram bio
Perhaps dogs don't like to read, because all of Ollie's captions are super short. Which is fine, if that works for his audience.
Still, in your bio, I strongly recommend using as many of your allotted 150 characters as you can, to tell people what you offer (i.e., why they should follow you).
Include a keyword in your account name for more searchability.
And make use of the one live link you get on Instagram! Best practice is to offer a free incentive to get folks on your email list.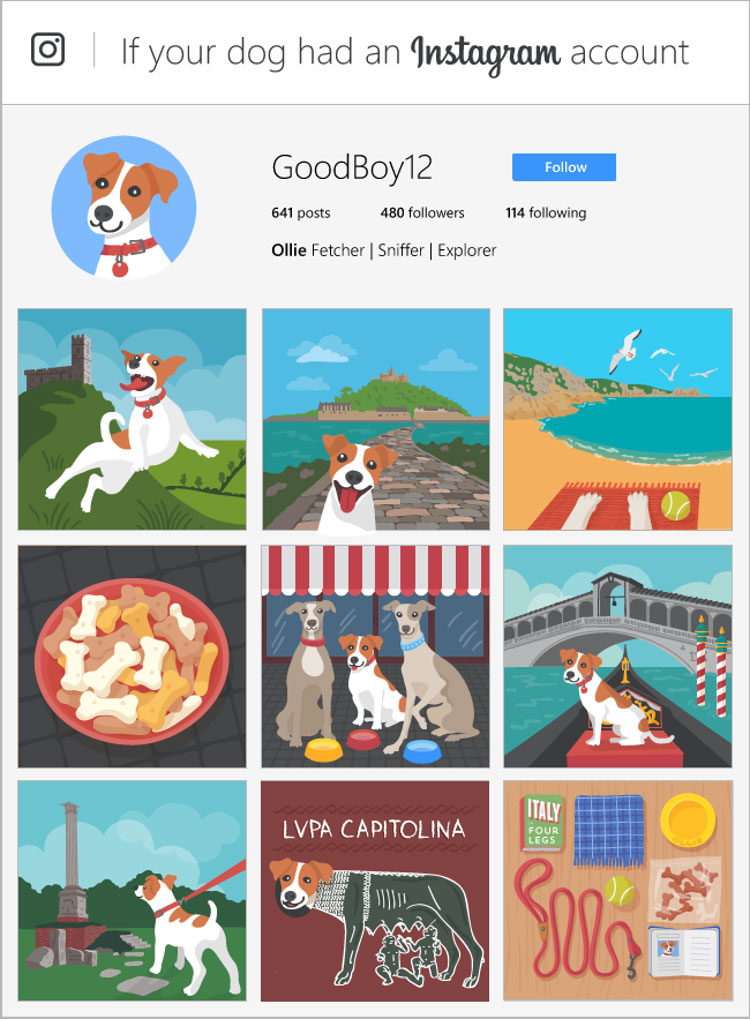 Note: This is a fictitious account! This username is in use, but it's not active,  nor is it a dog ?
Images used at request and with full permission of Canine Cottages.
Improve your Instagram account with hashtags!
One of the best tips I can give you is to use more and better hashtags.
Hashtags are your secret weapon for Instagram growth!
I get it – good hashtags are hard to find. Hashtag research takes time – something we all need more of.
Tailwind makes it easy for you with their amazing Hashtag Finder! 
Choose 30 hashtags in one minute.
Color coded to differentiate "good," "best," "niche," and "competitive" ones.
With one click, add any chosen hashtag to your post.
Save hashtag lists that you can add to any future post with a few clicks.
It only suggests hashtags that are allowed on Instagram. No shadowban!
Shuffle feature gives you access to every hashtag suggestion in the app.
Hashtag features don't have you convinced yet?
Now you can schedule your Instagram posts and have them published automatically!
Instagram just released their new API to approved partners only. Tailwind is one of the few companies allowed to offer this feature, and one of the first to implement it.
CLICK to try out auto-posting and the Hashtag Finder for 30 IG posts, free!
Or, learn more about the Hashtag Finder on my blog.
Learn more about IG-approved automated posting on my blog.
• • • Click here to try Tailwind for Instagram FREE• • •
I'm a Tailwind affiliate, which means that I may get a referral fee if you purchase a paid plan.
Now, go grow your Instagram account with these tips!