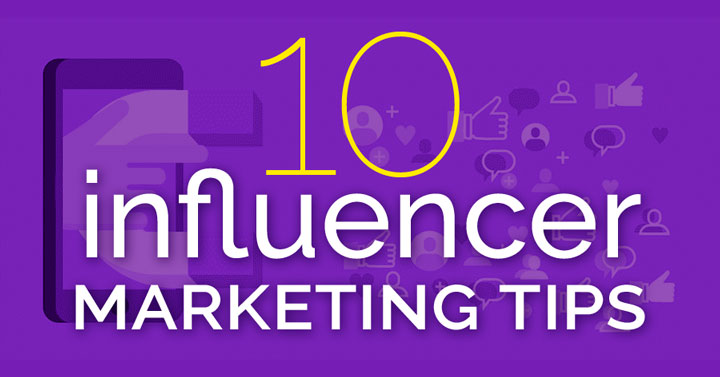 Are you making the best use of influencer marketing?
As the world and its conversations shift to social media, consumers look to their peers for advice on purchase decisions. A study by Influencer Central showed that the buying behavior of 81% of consumers is influenced by product reviews online.
The rise of influencers on social media presents visionary marketers with a world of opportunities. It offers a new channel for brands to engage with audiences more organically and on a larger scale.
In essence, it is a hybrid of new and old marketing techniques. Taking the concept celebrity endorsements and using it in a modern content-driven world. It allows brands to spread their message by creating brand content with influencers.
To make the most of it, you'll need an influencer marketing strategy! Read on for tips.
Who Are Influencers?
Unlike celebrities, influencers can be anyone and anywhere. From the wildlife photographer on Instagram to the Wall-Street banker on LinkedIn, it can be anyone. What sets them apart from the rest of us is their expertise in their niche field. That and their large fan followings on social media.
Each industry has its share of influential people – brands just need to find the right ones. They are easily distinguishable by their thousands of followers. And it is to reach these thousands of your target audience that you should collaborate with them.
What Can Influencers Do?
For starters, influencers can convince consumers to try out new things. Consider that 94% of consumers tend to buy new food ingredients after being influenced by recipes or photos online. In fact, in a study, influencer marketing was ranked as the #1 method for customer acquisition.
But how are influencers able to do that for brands? Well, think of it this way, these people have earned the trust and respect of their followers. So when these individuals lend their voice to your brand and vouch for you, people believe them.
By encouraging people to engage with you and try out your products, they increase your site traffic, lead generation, and conversions. Simply put, they drive more business and sales for you. What's more, influencer marketing offers a great ROI. In a study, it was found that for every $1 spent on it, it returns $6.50 on average.
Of course, a lot of this depends on the influencers you end up partnering with. Which is why it's imperative that you find the right influencers for your brand. Preferably ones who align with your brand, already use your product, and are followed by the demographics you are targeting.
But your work doesn't just stop there. Besides finding the right influencers, you also need to have the right influencer marketing strategies in place. Take a look at this gifographic to understand some of these strategies for influencer marketing.