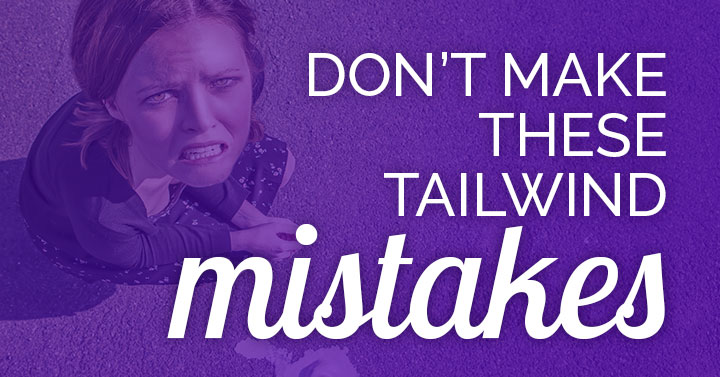 Are you guilty of Tailwind mistakes?
Tailwind is my most indispensable marketing tool because it maximizes my Pinterest traffic while minimizing my time.
The small investment in Tailwind pays for itself over and over in time saved.
But if you're not using it well, you're not getting the full benefits!
Let's make sure you're not wasting time by missing out on these great features.
7 Tailwind Mistakes That Are Wasting Your Time
1. Scheduling to one Board at a time
If you're not using Board Lists, you're missing a huge time-saver!
Create a board list for each major category you have content for. Add all the boards where that kind of content makes sense.
When you're ready to schedule a Pin, add the appropriate board list with 1 click!
2. Dumping the same Pin to multiple boards in sequence
It just screams SPAM if you have the same Pin repeated to 6 or 12 boards one after the other.
That's why Tailwind invented Interval Scheduling!
Use your board list and then select an interval to space them out (I recommend at least a few days if you're fairly new to Pinterest and/or Pinning just a few times per day).
3. Ignoring scheduling by mobile
Pinterest use is 80% mobile. If you're chained to your desktop, free yourself!
Unfortunately the Tailwind App is not yet available for Android – iOS only.
Take advantage if you have an iPhone or iPad!
4. Adding Pins sporadically
The Tailwind browser extension makes it super easy to add content on the fly. But that doesn't mean there's not a faster way to fill your queue!
If you're not batching your Pin scheduling, you could save hours a week by adding content en masse. You need to try this feature!
5. Searching all over for good content to schedule
Okay, I get it, you're adding Pins one at a time because it takes you so long to find them.
Find them faster! Add your favorite sites to the Find Content tab in Tailwind and create an RSS feed of Pins you'll love!
You can also sort them by Recent, Trending, Popular, and recurring keywords. Awesome!
6. Letting the queue run dry
Use the tips above to keep your queue full. Pinterest loves consistent Pinning!
Your account will be rewarded with more exposure, repins, clicks, and followers.
7. Pinning to crummy Group Boards
I know – if you don't have Tailwind, you have no clue which Group Boards are working for you.
But you do have Tailwind, so use the Pin Inspector and sort by board so you know which are your best and worst boards.
What?!? You don't have Tailwind? Well if all this has convinced you what a huge timesaver it is, please try it out!
• • • Click here to try Tailwind for Pinterest FREE• • •
Disclosure: I'm an affiliate and will receive a referral fee if you purchase.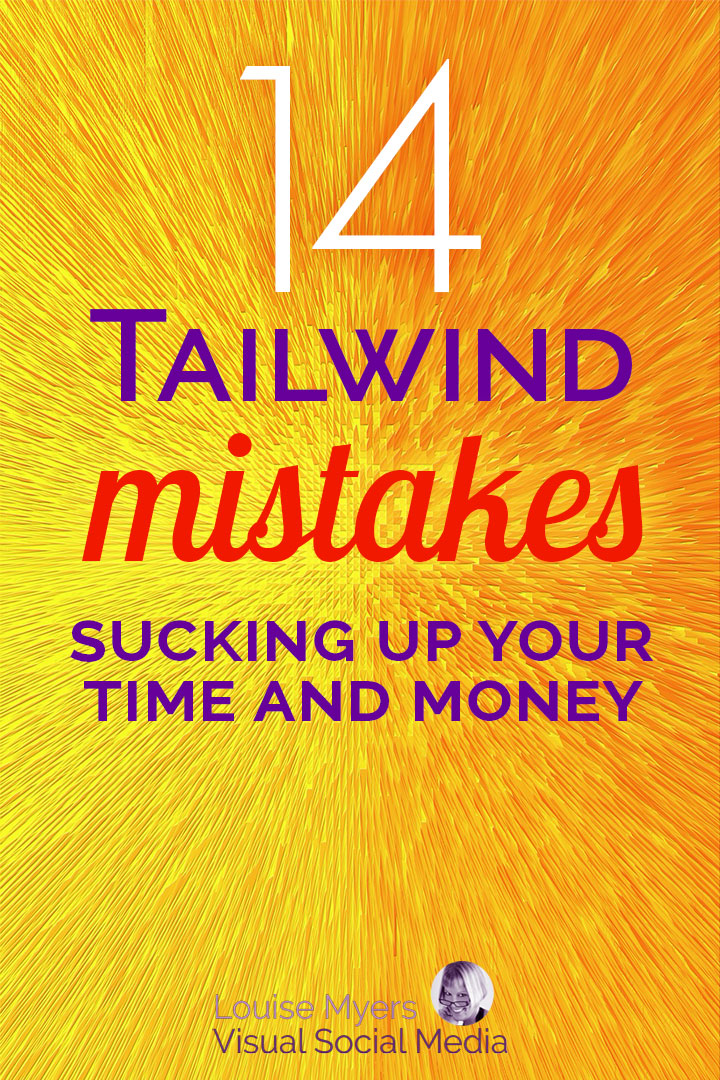 7 Tailwind Tribes Mistakes That Are Killing Your Reach
Tailwind has a new-ish feature that can multiply your reach! Are you using Tribes, and using them well?
1. Ignoring Tailwind Tribes
Tailwind Tribes are simply a better way to get your content seen and shared than Group Boards and Pin share FB groups.
Tribemates are held accountable to sharing other members' content of their own choosing. So – no forced sharing of doggie Halloween costumes if that doesn't fit your niche.
If you have a Tailwind account, take advantage of the free Tribes feature. Join 5 Tribes in your niche and start sharing!
2. Dumping the same Pin into all your Tribes at once
Here's a heads up – many of the people in one of your niche Tribes are in several of them.
Most likely they'll only share your Pin from one Tribe. So, if you're going to add your Pins to Tribes once a week (or day, even), add different Pins to different Tribes.
I recommend adding one blog post to 3 Tribes at a time, max.
3. Adding a ton of your Pins to a Tribe at once
Here comes Sherry Sharer to the Tribe. She's greeted with 10 of your Pins. How many do you think she'll share?
Maybe 1, if she doesn't get annoyed and simply "hide" your content.
Spread it out! Add one or two Pins at a time, and make them different blog posts, not just different images. Don't compete with your own content for shares!
4. Being miserly with your Tribes shares
Did you know? Super sharers (Tribemates who share a LOT of others' content) get featured in the weekly Tribes newsletter.
This means your mates will see you as a generous soul who deserves their support!
So, if possible, go above and beyond the sharing required by the Tribe Admin.
5. Going off-topic in Tribes
Don't even. People will "hide" your content – and you might even get booted from the Tribe.
6. Not vetting Tribemates' content
Please. Ensure that the content you share from Tribes is stuff you'd share with your best customers.
Because that's what you're doing!
I get that it's a pain to check every post. Eventually you'll know which content to trust, and which to skip. Hint: I never share Pins with affiliate links. Of course, this is up to you.
Don't forget you can filter Tribe Pins by contributor! So find a few people whose content you love, and look for their latest additions.
Problem solved.
7. Ignoring Tribe rules
Does this have to be said? Well, I said it.
Each Tribe may have slightly different rules as to sharing ratio, topics, if you can ever repeat the same content, and even Pin size.
Read 'em and follow 'em. Don't like 'em? Join a different Tribe.
Are you ready to maximize your Pinterest?
So – now you have two choices.
Don't have Tailwind yet? Try it free here.
If you have Tailwind and like saving time, then check out this course from Kate Ahl:
How to Master Tailwind for Pinterest course
Disclosure: I've used and am an affiliate for both these terrific products. I will make a referral fee if you decide to purchase.
In the How to Master Tailwind course, you'll focus on 5 key elements of using Tailwind:
How to use Board Lists for pinning your own content
What is batch pinning and how to use it
How to use Content Discovery
How to effectively utilize the Tribes feature
How to read and understand Tailwind analytics
How to Master Tailwind is a course designed to teach you how to use Tailwind effectively so you can spend less time scheduling your pins on Pinterest and more time working on your business.
The course is designed for all levels of Tailwind and Pinterest experience. For bloggers, B2B and B2C marketers.
I took the course myself! It's definitely the fastest way to master Tailwind.
• • • Check out How to Master Tailwind here • • •
FLASH SALE! SAVE $20 at checkout when you use the promo code Back2School.
August 23–26 only!!
Now stop wasting time and money on Tailwind mistakes!