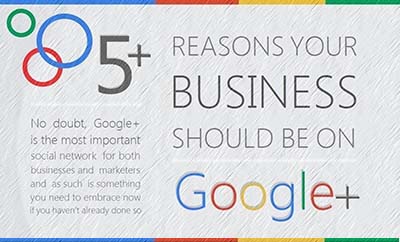 Tried Google Plus for business?
Here are 5 reasons you should.
Google Plus is really the most important social network for businesses that want to get found online! I mean, heard of that little search engine, Google? Social signals from Google+ are becoming increasingly important to your visibility online.
5 Reasons Your Business Should Be On Google Plus
The 5 reasons to use Google Plus for business, as shown on the infographic from SocialClinch:
Connect with customers via Google hangouts
Get stats on how Google is adding to your bottom line
Create or join Google+ communities
Google+ is growing steadily, with 540 million active users
There are so many more! If you're active on Google Plus for business, what reasons would you add?
[pinit]