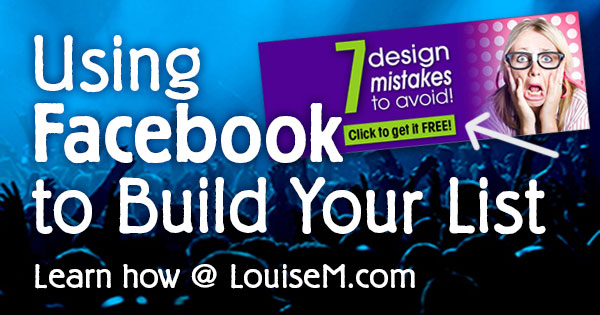 Is your Facebook Cover Photo getting you leads and prospects?
How so, you ask? By driving Fans, prospective Fans, and friends of Fans to opt in to your mailing list!
Why would they do that? Because you'll offer them something of value, and use your Cover Photo to draw attention to it. Here's how.
How to Use Your Facebook Cover Photo to Get More Leads
First, you need to offer something your audience will value. What small problem do they have, that you could solve with a free report, video, webinar, or event? If you don't know, try asking them!
Next, create a Cover Photo that makes the offer. Write a few sentences explaining its value in your Cover Photo description. Include a link to your email opt-in page. The opt-in can be on your website, on a Facebook Page app, or even on your email provider's site (AWeber offers this amenity).

Here are some examples to get you thinking!
Got a free report or ebook? Offer it to your Facebook Fans, like Entrepreneuress Melanie Duncan did! Be sure to add a call-to-action. Making it look like a button works great!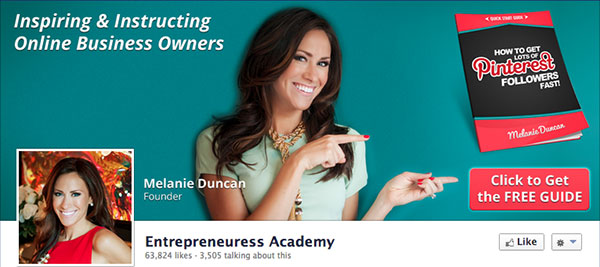 What kind of free event would your community appreciate? Depending upon your business, it might be a webinar, online chat, walkathon, or blogathon! Thinking caps on: what would they find useful or entertaining (preferably both!).
Offer a Free Webinar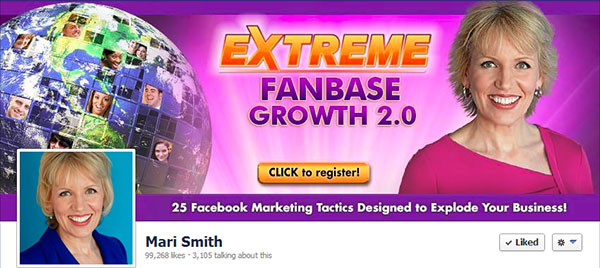 Host a Video Chat, Podcast, or Hangout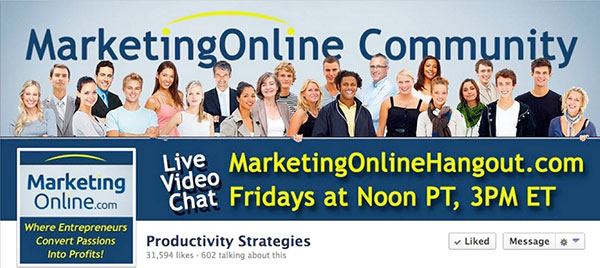 How About an Event Supporting a Favorite Cause?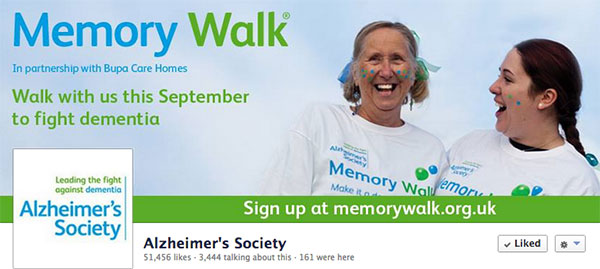 Organize a Community-building Virtual Event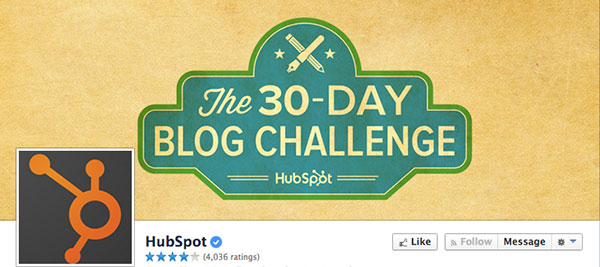 Capture Cell Numbers
Here'a a different idea. Do you market by SMS? You could build your list by offering a coupon.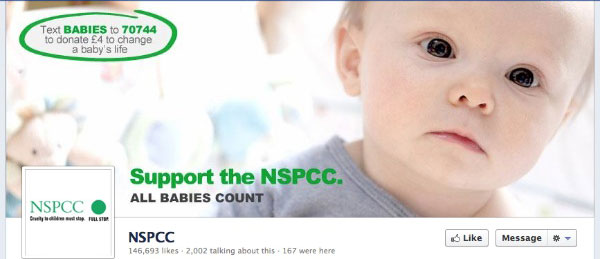 Offer a Prize
I found this one somewhat misleading, as not everyone who gave their email got the freebie. But as long as you make that clear, you'll get plenty of emails in exchange for a chance to win something of value!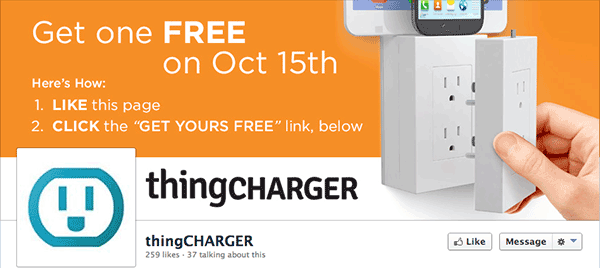 Be Sure to Use the New Cover Photo Template!
The post you're reading was originally published January 27, 2014, before Facebook placed your Page Name, Category, and Like & Message buttons on top of your Cover Photo. Be sure to grab the free Facebook Cover Photo template to avoid them covering an essential part of your design!
Is Your Facebook Cover Photo Marketing Alone?
Be sure to add Page Posts that tout your freebies and events too. Just don't miss the splashy opportunity to show it off on your Cover Photo!
What about you – seen any great lead-generating Facebook Cover Photo marketing ideas? Share the link below!