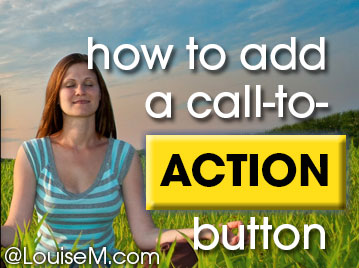 Seen the value of a call-to-action on your Facebook Cover photo?
Great!
Now I'll show you how to easily add a call-to-action button in the free image editor, pixlr.com. This will make your CTA really POP!
NOTE: Your cover photo button won't link directly to your desired URL. Clicking it will bring up the photo viewer with the description, where you'll add your link as described in this post.
Easily Add a Call-to-Action Button to Your FB Cover Photo
Head over to pixlr.com. Open your photo. If it's not already the correct size of 851 x 315 pixels, follow these directions to size your Facebook Cover Photo.
In the Layers box at far right, click the icon to add a new layer.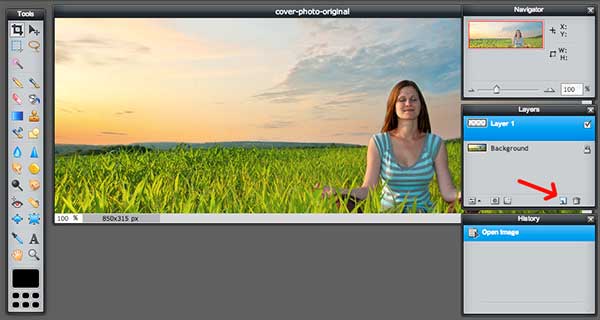 Working on the new Layer, use the Marquee tool to create a box the size of the button you want. I recommend putting it on the right side of the Cover Photo. Lots of stuff overlaps the left side, especially on your hovercard, and the mobile app.

Go to the Color Selector to pick a color that goes with your design, yet stands out. You can use either the color wheel and tint/shade box, or the sliders at the bottom. Click OK.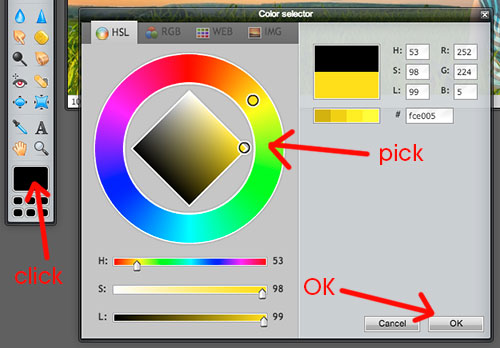 Now click on the Paint Bucket icon, and fill the marquee shape you drew with color.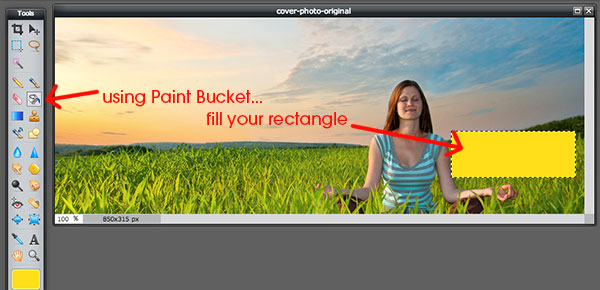 If you'd like to add some dimension to your button, Go to Layer… Layer Styles in the top menu bar.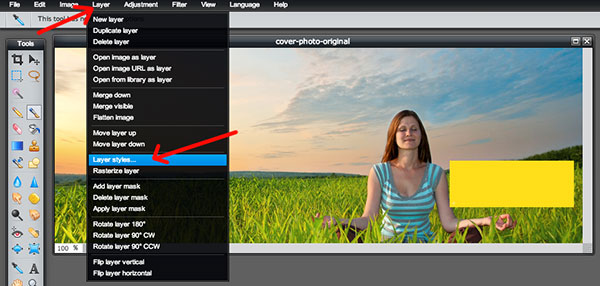 Click on Bevel and adjust to your liking.
To add a shadow under your button, I use Outer Glow. The Drop Shadow feature adds a hard-edged shadow I don't like. Try it out and adjust to suit your taste. Be sure to click OK before closing the Layer Styles window.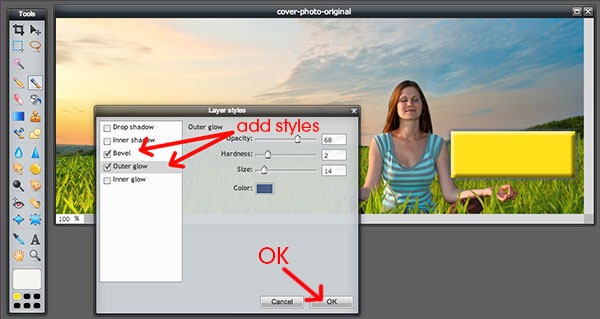 Note: You can always use the History palette if you want to go back and redo something.
If you'd like to save this as a layered file, choose the .pxd format. That way, you can go back and move (or remove) the button. When complete with your text, save for Facebook as a JPEG (best for photos – PNG is great for images in primarily flat colors).
Now you've got an eye-catching call-to-action button on your Facebook cover! Next, add type as described in this post.