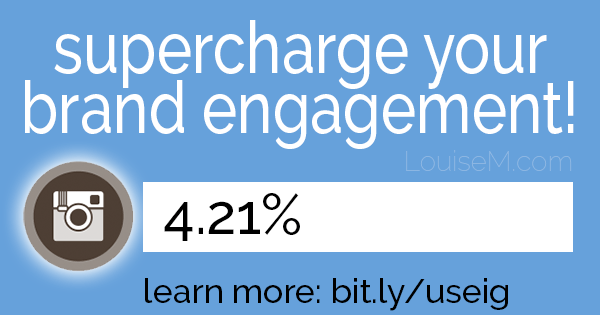 Should you use Instagram for business?
Only if you want to supercharge your brand engagement!
Instagram was recently crowned King of Social Media Engagement by Forrester.
Recently, Forrester studied more than 3 million user interactions with more than 2,500 brand posts on seven social networks and confirmed what marketers have long suspected: People don't engage with branded social content very often.

But one social network absolutely blew the others away when it came to delivering engagement: Instagram. Instagram delivered these brands 58 times more engagement per follower than Facebook, and 120 times more engagement per follower than Twitter.
Aren't those numbers astounding?
Plus, Instagram is just a cool and fun place to be 😉
Frustrated with Facebook and Twitter? Take advantage of this opportunity to beat your competitors to Instagram, and supercharge your brand engagement now!