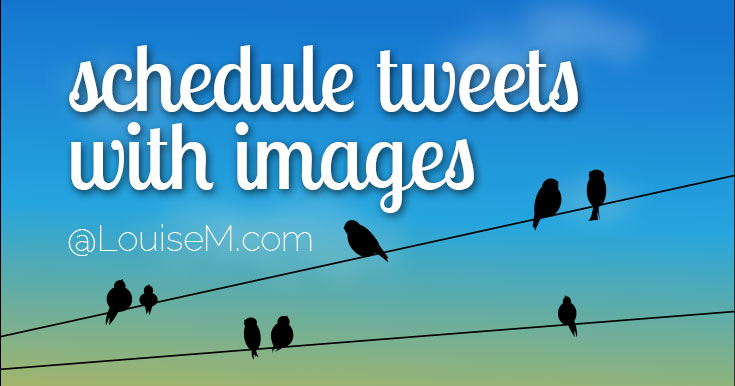 Images rock Twitter.
But they take time to upload one by one!
What if you knew how to schedule tweets with images in a few minutes a week?
A tweet's shelf life is short. Don't let good tweets go to waste! Here's how to maximize them.
How to Schedule Tweets with Images in 15 Minutes a Week
NOTE: The method outlined below using HootSuite Pro NO LONGER WORKS.
Read this post to learn my new favorite automation method! It does take a bit of set up time – but once set up, in less than 15 minutes you can schedule to:
Twitter
Facebook
LinkedIn
Google+
And your posts and tweets will be dripped out over an entire YEAR!
Saving you TONS of time. Aren't you always short on that?
Read about social media automation for bloggers now.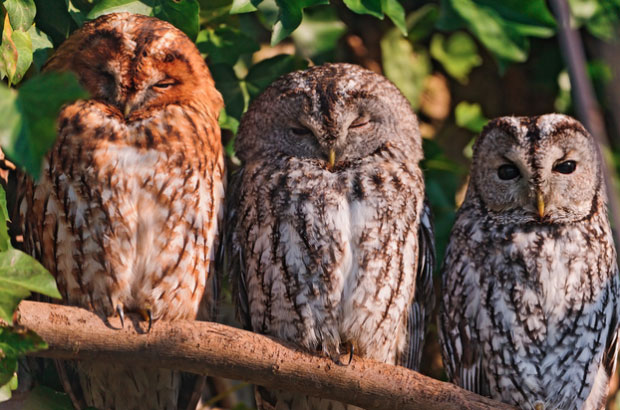 3 Steps to Bulk Schedule Image Tweets via HootSuite
READ NOTE ABOVE! The method below no longer works.
To start, you must already have tweeted with a Twitter pic. If you don't know how to get a Twitter pic, here are 3 ways:
Go to your Twitter profile and locate the image tweets you want to reuse. Perhaps you're tweeted:
The more evergreen the better. Look for tweets you think you could reuse for a year!
Now, click on the View Tweet activity icon at the bottom of a tweet.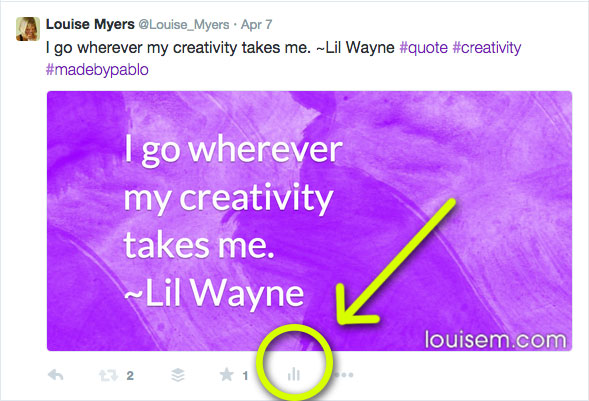 Copy the text at the top of the popup box, including the pic.twitter link.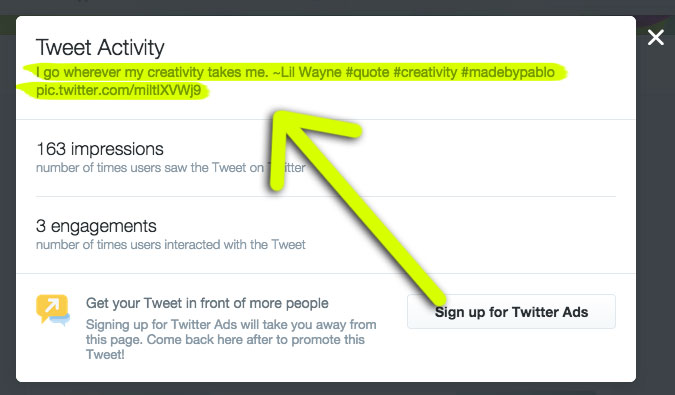 Paste it into one row in the B column of a spreadsheet.

If you haven't yet done bulk scheduling on HootSuite, follow this in-depth tutorial. You will only need columns A & B! Column A is for the date and time, which is set up in the proper format on HootSuite's sample spreadsheet: right click to download.
Repeat the copy-paste until you have enough tweets to schedule. (The amount is up to you – I usually start with a dozen on a sheet, and add to it as I have more).
Save your work! Once these tweets have posted, you can change the dates and times on column A and run them again!
Of course, your work on Twitter isn't done just because you have tweets scheduled. Don't forget to engage with, retweet, and respond to your followers.
But the daily grind of finding and tweeting content is off your plate for a while.
Know anyone who'd love to know how to schedule tweets with images? Share!