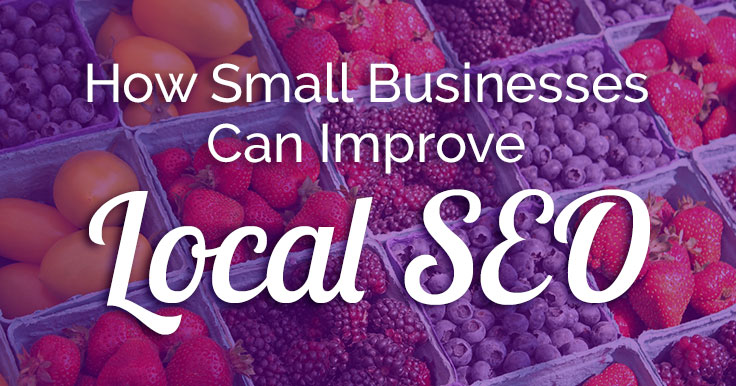 Wondering about local SEO?
If you want to promote your local small business to local customers, you're in the right place!
Plenty of advice exists for major corporations looking to dominate the search results across the nation. Here's the primer for small businesses that simply want to be known in their surrounding areas! We'll cover:
Creating a small budget
Working with influencers
Updating your Google listing
Getting customer reviews
Optimizing social media
SEO is no longer a tool for landing on the first page of Google across the nation, but rather an important way to connect with audiences regardless of size and reach.
While small businesses have looked for local SEO strategies, Google has emphasized neighborhood importance and developing best practices for smaller companies. Find out how the two can work together to make the internet better and benefit your company.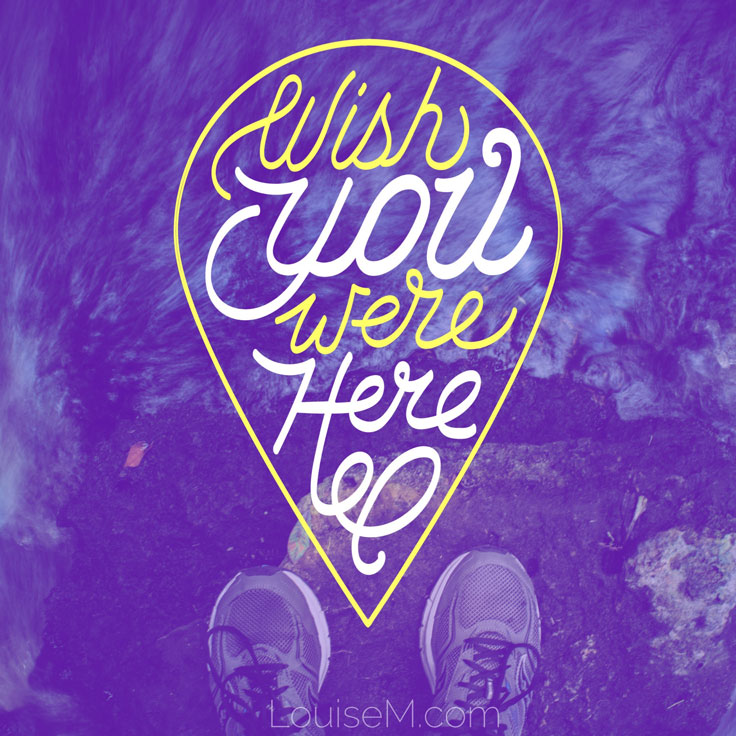 Create a Test Budget for SEM
While you might not think about the two at first, SEO (Search Engine Optimization) and SEM (Search Engine Marketing) can work together to reduce your overall marketing costs and drive traffic to your pages.
For example, SEM managers can lower bids on pages that already receive much organic SEO traffic and focus their budgets on campaigns that aren't performing as well or getting as much exposure. Meanwhile, SEO teams can research keyword performance and find opportunities for optimization and improvement.
On the local level, SEM isn't as expensive as it may seem. Brands don't have to bid nationally for terms such as "running shoes," where they could easily run out of budget within a few minutes. Instead, they can narrow their radius so that they're bidding only in areas that their business serves.
For example, if they deliver pizzas to customers 15 miles from where they are, they could limit the bidding to that distance. Further, companies can also bid on lower-cost terms by making them local. The term "running shoes Tulsa" isn't going to cost as much as the generic term, while limiting the search traffic to people in your area.
To implement your SEM campaign, set aside a small daily or monthly test budget — you can place these caps in Google Adwords — and test a few campaigns to see what you can learn.
Find Influencers to Work With in Your Area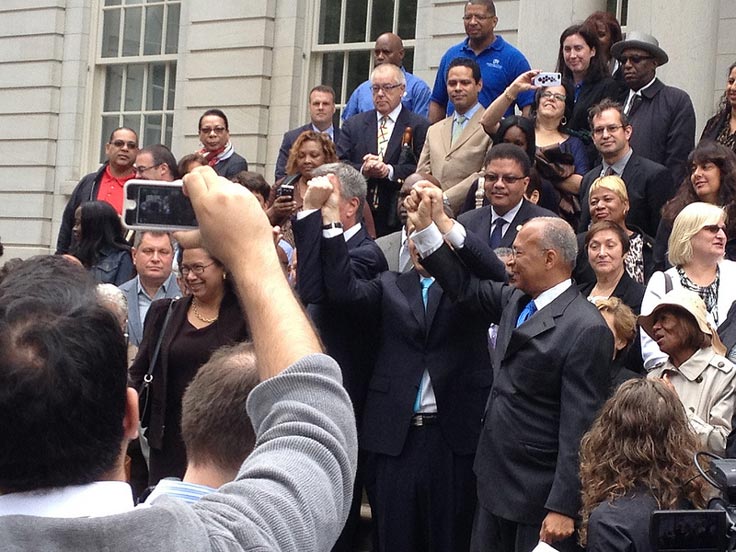 Image via Flickr by jerekeys
Bloggers, news anchors, and journalists tend to have a great level of pull within their communities. They're often considered celebrities who are the first to know about upcoming events and town trends. Partnering with these influencers not only generates buzz and good media attention around your brand, but it also drives links that will boost your local SEO.
Start by identifying the top 20 influencers in your community. This list might include church pastors, the mayor, and nonprofit groups in the area.
Then, evaluate their online presence and look for opportunities to build links back to your site. For example, invite community bloggers to spend a day in your business. Their readers will enjoy the inside look while you will enjoy the backlinks.
This process also helps you get involved in your neighborhood, which means more people will start reaching out to you for opportunities as you become an influencer yourself.
Update Your Listings Within Google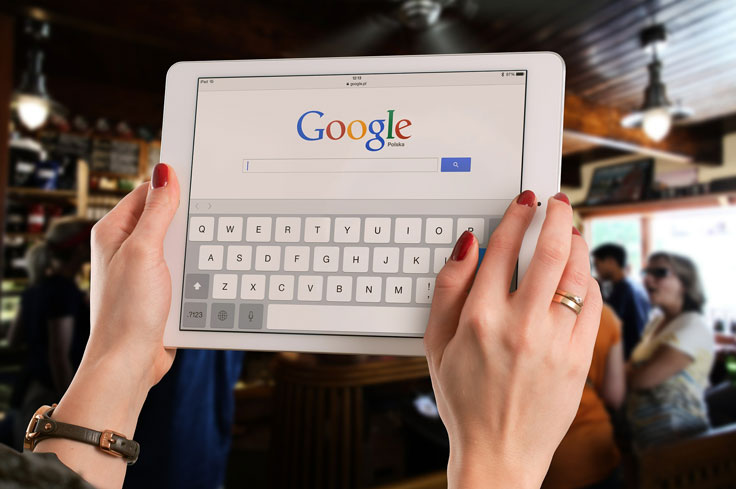 If you haven't already, make sure you claim your company on Google My Business and set up multiple pages for each of your business locations.
Google My Business allows you to control your digital footprint — at least in Google search results — by uploading descriptions, hours, photos, and contact information for your company. This effort gives Google all the information the search engine needs to highlight your brand in local search listings — including the Google's Local 3-Pack of search results — and provides the right information to your customers about your business.
Keeping all of this information updated on Google serves multiple purposes.
First, more customers can access your website when Google highlights it in local listings. Increased traffic and customer experiences prove to search engines that your website is useful and should be highlighted more often.
Meanwhile, the hours and directions help people to find your business and get in touch with your employees if they have questions.
Use Customer Reviews for Content and SEO
Strict Federal Trade Commission (FTC) guidelines exist about businesses soliciting fake reviews and paying customers in exchange for good reviews, but the premise is actually quite simple: Ask customers to leave reviews, but don't try to sway them one way or another. Your quality product and customer service should be all you need to win them over.
Customer review sites on Yelp and other third-party sites can increase your exposure and drive traffic to your pages. Further, an extra one-star bump in Yelp can increase your sales by almost 10 percent.
However, you don't have to limit reviews to external websites. Many companies reach out to customers and ask their permission to publish review quotes or testimonials on their websites. Some businesses specifically send out surveys to customers to harness this feedback and use these quotes.
If you're looking to improve your website content, one of the easiest ways is to tap into the word-of-mouth marketing of client reviews.
Optimize Social Media Channels for New Customers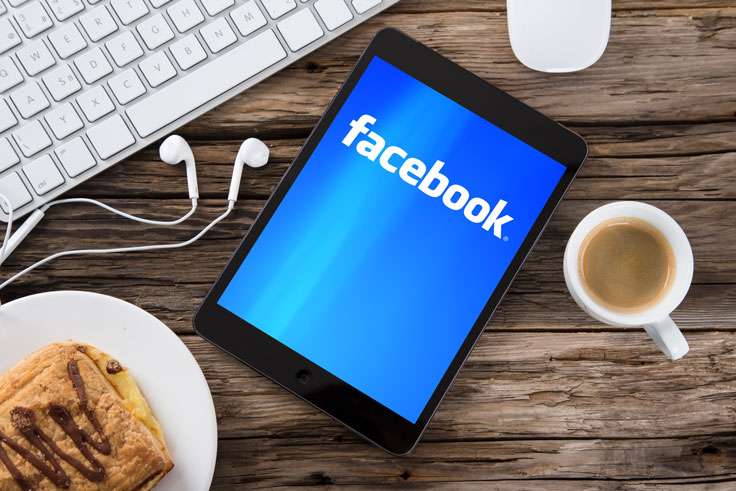 Social platforms such as Facebook, Twitter, and Instagram are becoming increasingly important tools for businesses looking for new customers. All of these channels suggest brands or accounts to customers, while Facebook encourages people to leave reviews and answer questions about the company when they check in.
Instead of acquiring customers and asking them to follow you on social media, businesses today are acquiring fans on social media and hoping to convert them into customers.
To achieve this result, make sure all of your social profiles clearly explain what your business does and link to your website. This effort reduces any ambiguity when people see your brand and helps drive traffic to your website pages.
Conclusion
Local SEO doesn't have to be a hard or complex venture for businesses. They simply have to use the tools at their disposal and figure out what strategies work best for their companies.
We covered:
Creating a small budget
Working with influencers
Updating your Google listing
Getting customer reviews
Optimizing social media
In many cases, your efforts will involve trial and error, but as long as business owners keep learning, their companies should continue to see increased traffic and links — which leads to customers — going to their websites.
That's the beauty of Local SEO!