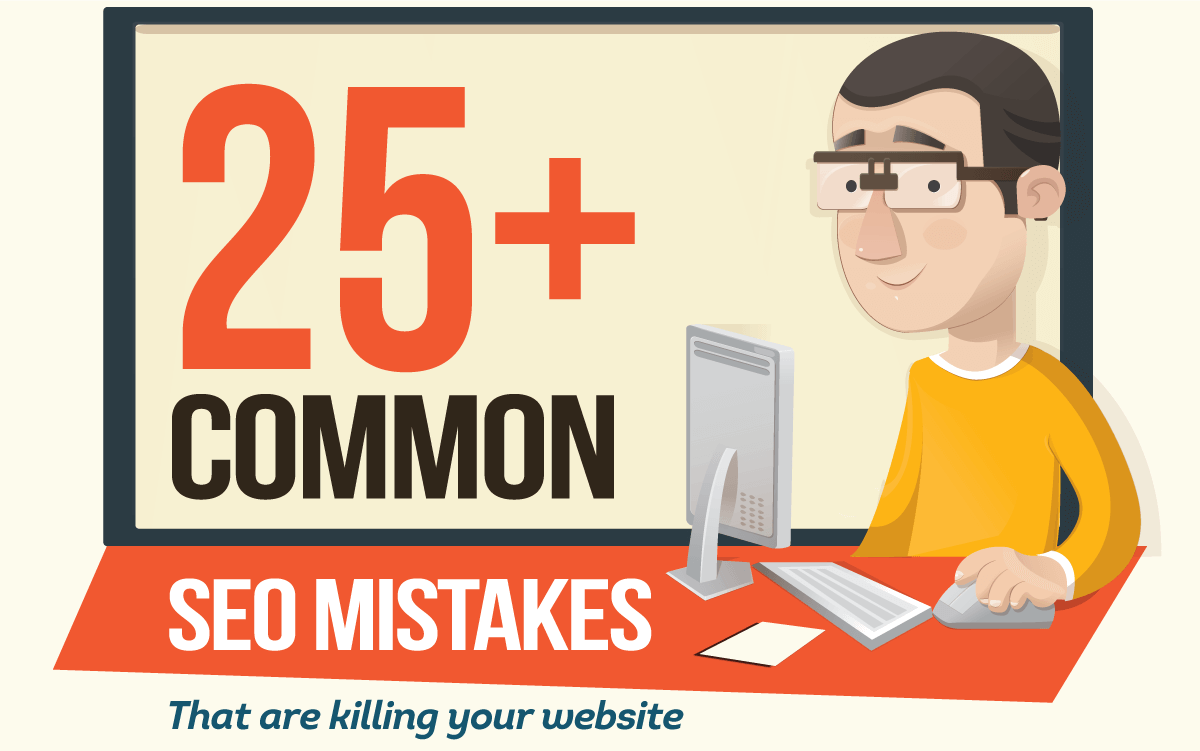 Are you making common SEO mistakes?
You're not alone – many business websites are!
You're wasting time and money maintaining your online presence if you're committing these usual errors.
Keeping your SEO strategies up-to-date is a must, if you want to retain your site's top position on SERPs (search engine results pages). As a digital marketing technique, SEO by nature is an evolving platform and, though it can be daunting, you need to keep tabs on the current SEO scenario to remain ahead of your competitors.
Also, for the long-term health of your business, optimizing your website with the best SEO practices is essential. To help you with this, here is a list of some of the most common SEO mistakes that you might be making.
Lack of proper keyword research
Ineffective content promotion
Lack of sitemap
Poor website speed
Not optimizing images for social platforms
Broken links
Not having a business profile on social media
Boring images and stock photos
Failure to update older content
Poorly designed landing pages
No interlinking
Low-quality content
Inefficient outreach strategy
These are just few mistakes that you need to avoid! If you want to know the complete list of SEO mistakes, then take a look at the infographic below, and download a PDF of the complete guide for free at the link.
This infographic consists of 25+ SEO mistakes that you need to rectify, and provides you with essential tips on how you can fix them. So take a peek into this well-researched infographic and make the most out of it!