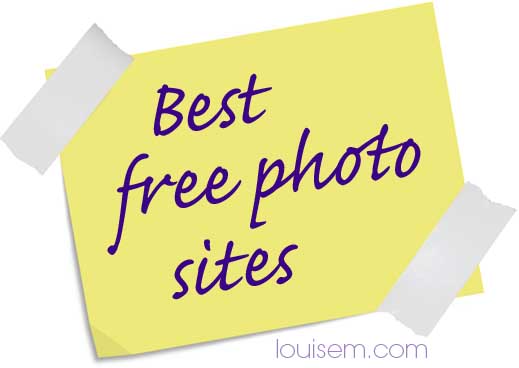 Looking for the best free photo sites? Readers of my blog post Where to Find Images for Blogs and Social Media – Free and Legal! have suggested their favorite sources for free images for commercial use. I've checked them out and have brought you this list of favorites!
photo by spekulator via sxc, adapted by LouiseM [pinit]
Free Photo Search: Multi-site Photo Search Engine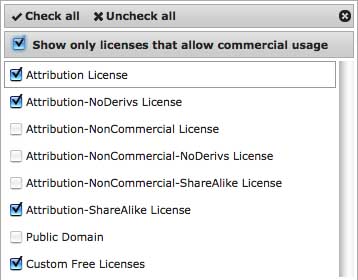 http://www.everystockphoto.com/
What I like best about this photo search engine (besides that it searches 15 million free photos!) is that you can search by license. So, if you only want public domain photos – which require no attribution – you can easily search just PD photos. Be sure to check the first box in the "Licenses" dropdown if you wish to use images for a business website or social media.
In addition to searching by license, you can restrict your search by:
Type of account desired
Any or all of the 11 sources
Photo shape and minimum size (so helpful!)

I also like that a larger preview image pops up when you hover over the thumbnails. Info from the site:
We are a search engine for free photos. These come from many sources and are license-specific. You can view a photo's license by clicking on the license icon, below and left of photos. Membership is free and allows you to rate, tag, collect and comment on photos. Now searching: 15,752,094 free photos
Most Recommended Free Photo Site
Stock.xchng is a well known site for free images. What I like best about Stock.xchng is the "Most Popular" downloads pages. Browsing there, I discovered top-quality images that inspired me for ways to use them in social media and more. What I liked least was the need to contact the photographer or artist when you wish to use an image. It wasn't problematical – just an extra step. The artist I contacted yesterday was pleased to hear from me and told me the only requirement is to be sure to attribute the work. The work here seems to be of a more commercial caliber than Wikimedia and I'm sure to return to "SXC."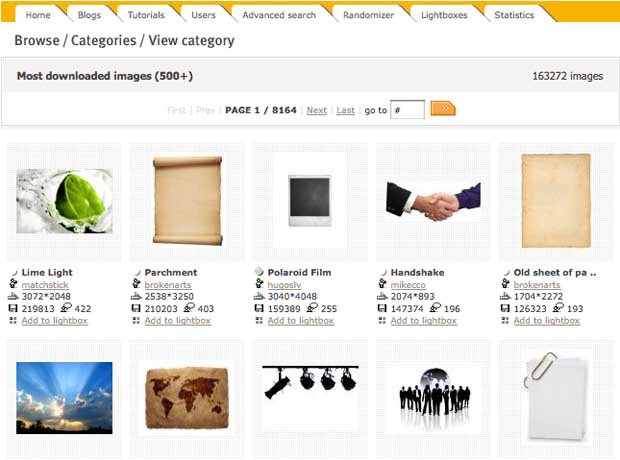 Creative Commons Free Photo Search
http://search.creativecommons.org/
This page is a starting point to conveniently access search services provided by other independent organizations. Enter your search term once, then pick any one site to search. From CC you may search:
Europeana: media
Flickr: Images
Fotopedia: Images
Google: Web
Google Images: Images
Jamendo: Music
Open Clip Art Library: Images
SpinXpress: Media
Wikimedia Commons: Media
YouTube: Video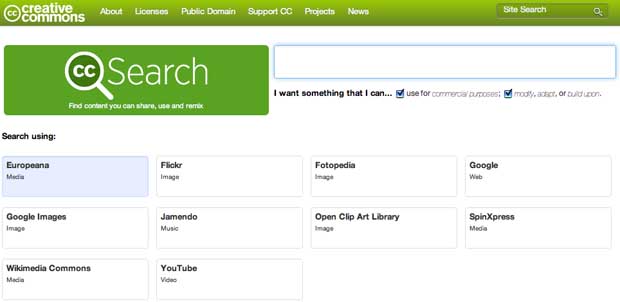 While you can select to search only free images and media for commercial use, understand that you are responsible for ensuring the results are free to use. CC's words of warning:
CC has no control over the results that are returned. Do not assume that the results displayed in this search portal are under a CC license. You should always verify that the work is actually under a CC license by following the link. Since there is no registration to use a CC license, CC has no way to determine what has and hasn't been placed under the terms of a CC license. If you are in doubt you should contact the copyright holder directly, or try to contact the site where you found the content.
With any of the sites, the responsibility is yours to understand the license and comply. I have heard that using Flickr images is dicey, as users come & go, and change their permissions. Wikimedia and YouTube are reliable sources. I don't have experience with the other media sources offered. Trust but verify 🙂
For more ideas and insights, visit my blog post Where to Find Images for Blogs and Social Media – Free and Legal! If you found this useful, please Like or Share this post on the best free photo sites!