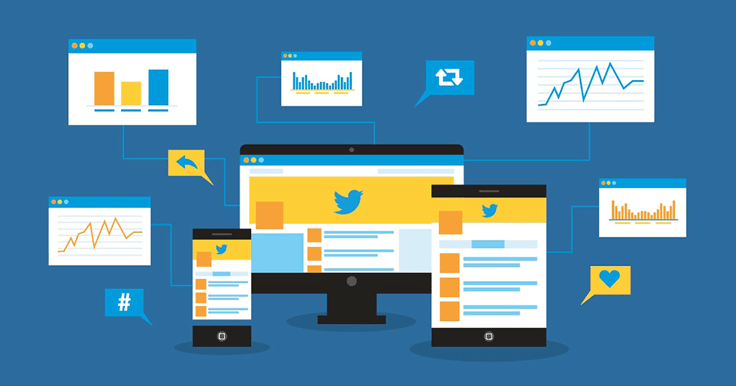 Confused by your Twitter analytics?
Or maybe you don't even know how to find them!
Overwhelmed by the thought of analytics in general?
Then it's gonna be tough to know if your marketing efforts are paying off 🙁
When you review your business use of social media platforms, how would you categorize them?
Take Twitter, for example: If you're like many companies, it's a fun, useful tool — but does it make much of an impact on your bottom line?
The answers might surprise you. For starters, Twitter users overwhelmingly have positive feelings once they start following a company. Twitter leads them to shopping experiences and to new company discoveries, too, as well as action — more action than email or mail.
That makes understanding Twitter and its metrics even more important, so that you can successfully integrate it into an overall marketing plan. Luckily, the social media platform has some built-in tools that can help with insights into key measurements.
To learn how to use the Twitter Analytics Dashboard, read this infographic from SurePayroll.

Twitter can be a powerful tool for your business! Fifty-seven percent of users have discovered a new small- or medium-sized business on Twitter, and half of those followed through to shop at the company's store or website.
Your followers can be a powerful force for your bottom line: Three out of five followers made a purchase based on something they saw on their feed, and 43% plan to make multiple purchases from companies they follow.
But to use Twitter effectively, you must be familiar with your metrics. Twitter's Analytics Dashboard is available to all users on their desktop computer. It shows impressions, retweets, engagement, and other important stats.
Learn more about your followers with key demographic information.
Understand how to create better interactions with them.
Determine when you should tweet to increase engagement.
Discover what kind of content works best with your audience.
With the data available from Twitter's own Analytics Dashboard, as well as tools from third-party resources, your company can make the most of this platform – and see profitable results.
Pin it to refer to later, then let us know in a comment: Do you use your Twitter analytics?