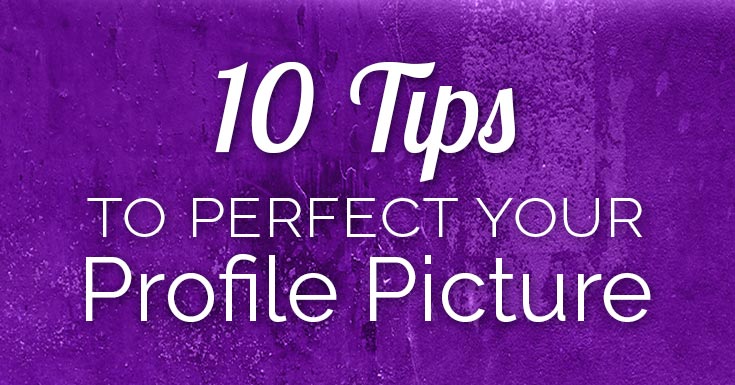 Want an awesome Instagram profile picture?
While small and insignificant in the mobile photo stream, it's gained prominence with profile pages on the web. You'll want to ensure yours is at its best!
Did you know that people draw conclusions about a person from their photo in as little as 30 to 40 milliseconds?
That's less time than it takes to say "milliseconds!"
The small size of the Instagram dp along with the split second you have make a good impression means you must optimize your profile photo.
These tips are applicable to ALL social media profile pictures. I strongly recommend keeping your avatar the same on all your business accounts.
Instagram business profile picture
Facebook Page profile picture
Pinterest business profile picture
TikTok profile picture
Twitter business profile picture
LinkedIn profile picture
Gravatar for blog comments
And so on. Be consistent and recognizable.
I recommend a photo over a logo, with these possible exceptions:
You're doing marketing for a recognizable brand.
You represent a multi-employee company.
You wish to appear more established on your LinkedIn company page.
More details below. Read on!
When did you last check your Instagram Profile Picture?
You may have originally connected Instagram with your Facebook account and imported that personal profile picture. If you plan to use Instagram for marketing, you need a more professional look.
I set up my Instagram personal account in December 2012 – and had my Facebook profile pic of me in a Santa hat up for almost a year!
When I finally got active on Instagram, I discovered that the Instagram profile photo doesn't change when it's changed on Facebook. If you go with something seasonal, you'll need to update it on Instagram too.
This post was originally published on November 5, 2014 and last updated in May 2021.

10 Tips to a Perfect Profile Picture
Below are my profile picture best practices, from start to finish.
1. Show your face as your Profile Picture
Put a personal face on your business – unless you're a known brand, or your business is widely recognized by your logo, use your face as your Profile Photo.
People don't "connect" with a logo – they connect with a face. People actually tend to ignore logos, but are hard-wired to pay attention to faces. It's only human!
These businesses should show their face:
Coach or consultant.
Solopreneur or freelancer.
One-on-one service providers.
Influencers (or influencer wannabes).
Build the know-like-trust factor on social media by using a headshot, not a logo.
Resist the temptation to show something "cute" as your avatar, especially if it doesn't relate to your brand. Your face is your best calling card.
However if a logo is a must, be sure it fits in a circle!
If you have a strongly horizontal logo, you may need to place it on a square background first. If possible, rework or stack it so it's not too tiny to read.
Even a square logo can cause problems when cropped to a circle. See below for how you may need to extend the background before uploading your squarish logo.
You don't need to upload a circular image! Just remember the corners will be cut off, and size accordingly.

2. Choose a flattering background
A neutral or muted background works best. Keep it simple – you don't want a bunch of clutter in the background competing for attention.
If your background has a color, make sure it's one that flatters you. I can't tell you how much I fought with the greenish cast on my face from the avocado-color room I was photo'd in.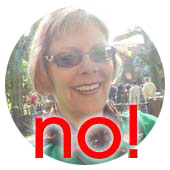 3. Find a soft light source
Your best bet is near a window, or in open shade outside (that means bright shade). Then, face the light!
Backlights are tough to master. Spotlights and strong flash will create harsh shadows.
You can try adding "fill" light with a flash exposure, but it's best not to use it as the main source of light.
4. Go "pro"
For best results, hire a pro to take some great headshots. If that's not in the budget, get a friend with a good camera, a good eye, and a steady hand.
If you want people to take you seriously as a businessperson – DO NOT put up a sloppy "selfie." Make sure your photo is crisp and clear, and you look professional.
If you must take your own portrait, use a timer. Beware: your phone's self-facing camera tends to distort your face.
5. Clothes make the brand
While we won't be showing much of your outfit (unless you're a model), do wear something near your face that fits your brand aesthetic.
Adventurers, dress for adventure.
Beachpreneurs / laptop lifestylers can dress for the beach.
Public speakers and corporate consultants should dress like they're ready to take the stage or speak to the CEO.
Bonus points if you wear your brand color! Plus, it's definitely a "plus" to carry your brand colors and aesthetic through your Instagram dp and gallery.
6. Smile and show some personality!
While you DO want to look businesslike, you DON'T want to look staid and unapproachable.
Remember that people do business with people they know, like, and trust. The first step to being likeable is to smile. Make eye contact, and show your personality in your pose!
Positive vibes attract. Neutral expressions are boring.
Photo credit: PhotoByBarbara.com
7. Experiment with angles
Beware a low angle. No one really wants to look up your nose, and you don't need a double chin either.
Try from a little above, and tilt your head at various angles too. Take a bunch of photos and then choose your best look.
8. Crop to POP
A profile picture mistake I often see is showing too much of the body, which makes the face quite small. In the photo stream, your Instagram profile photo is tiny. Crop to head and a bit of shoulders.
It's not about your hair and clothing, it's about your face – that's what will draw people in, and help them recognize you as they see you time and again!
9. Represent
How about including a small prop that expresses what you do? Examples:
Camera for a photographer
Makeup brushes for makeup artist / vlogger
Pretty pen for a writer
Mic for a public speaker
Tool for a building contractor
On my personal Instagram account, where I post a lot of flower photos, I wear a flower crown. On my personal Facebook, I became known as the Hat Lady for often wearing intriguing little hats.
You'll have to play with props to see if it works for you.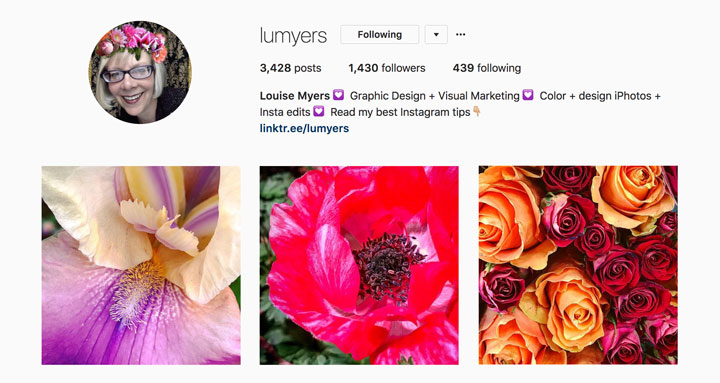 10. Retouch!
Any professional photographer will tell you that every photo looks better with a bit of retouching.
If theirs need it, how much more do ours?
The good news is, you don't need to be a Photoshop wiz!
You can do quick and easy edits with PicMonkey.
I wrote about it: learn more about magical PicMonkey portrait retouching here.
Ready to retouch? Try PicMonkey FREE for a week!
• • • Click here to try PicMonkey for FREE • • •
I'm a PicMonkey affiliate and will earn a referral fee if you purchase.
Check out this cool infographic I made in PicMonkey! Pin it as a reminder of these Profile Picture tips.
And then read on!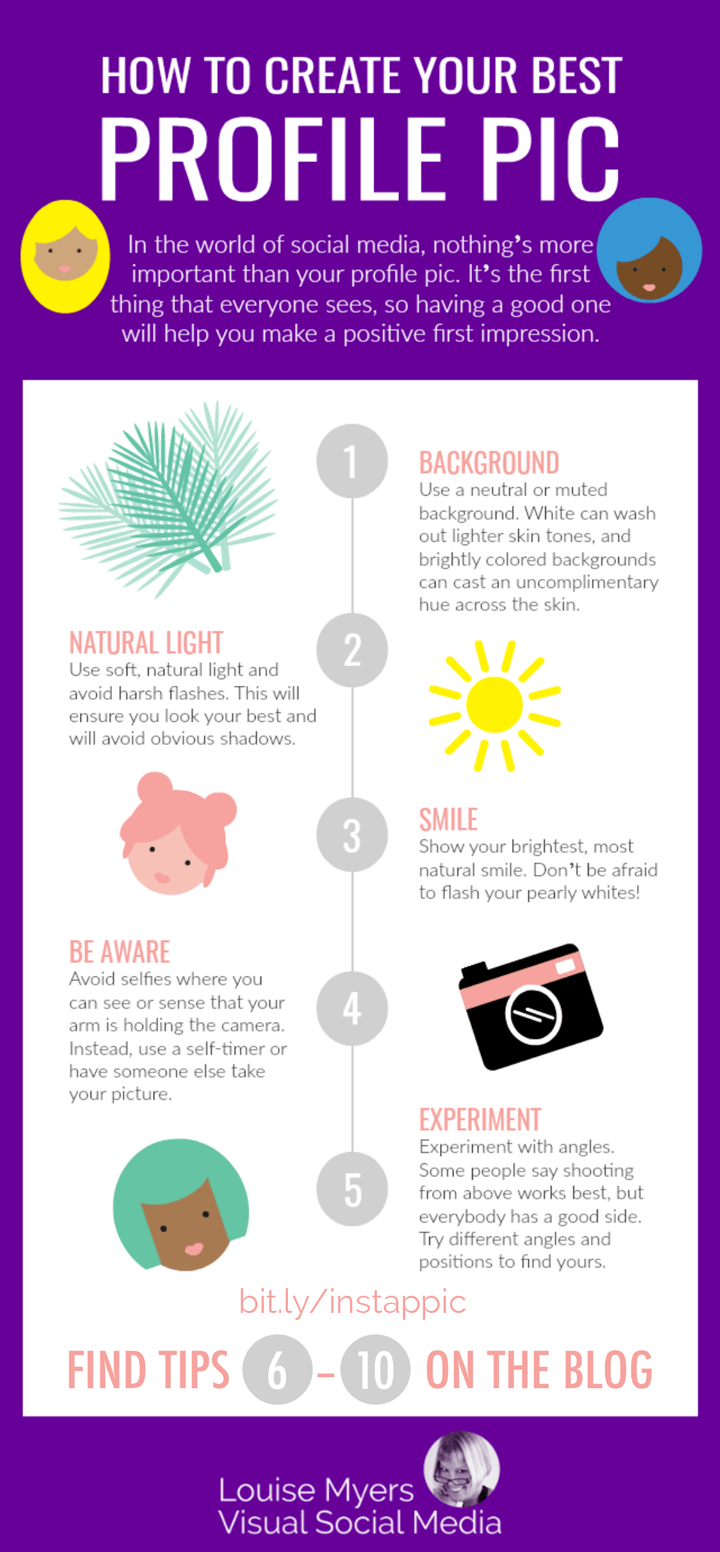 How to Make a Cool Profile Picture
Is being trendy or creative on-brand for you?
Then you may want to take an extra step to make your profile picture really stand out.
A photo placed on a solid color background is a fresh look that's popular on Instagram, TikTok, and YouTube thumbnails.
But can you create the look without spending hours in Photoshop?
You bet!
Many easy design apps offer a background removal tool now. Check out this video tutorial from Canva.
As Diana mentioned, you need Canva Pro for this. It's a great tool with many premium features I think you'll love.
Try out Canva Pro for yourself!
Disclosure: If you decide to upgrade to a paid account, I may earn a referral fee.

What's the best Instagram Profile Picture Size?
The Instagram DP size is a mere 152 pixels in diameter on desktop (or 304 on retina display).
On a phone, it's a scanty 110.
I recommend you start with a larger image! A 500 pixel square will work on any social network.
You can upload any size image, and scale and crop as you wish.
You do not get an option to add filters, but if you first post the photo to your Instagram stream, you can use a filter at that time.
Then Choose from Library >> Instagram album when changing your profile pic. Instagram will even show you the circular cropping.

How do I add an Instagram profile picture?
How do I add an Instagram profile picture, or change my current picture, from my mobile device?
You can take a new photo or add a photo from your phone's photo library, Facebook, or Twitter.
If you choose to import from Facebook or Twitter, Instagram will use the same photo you're already using as your profile picture on that social network.
To add or change your profile picture:
Go to your profile.
Tap Edit Profile > Change Profile Photo (iOS) / Change Photo (Android).
Select where you'd like to import your picture from.
Move or size the image within the circle cropping.
When you're satisfied, tap Done (iOS) or Next (Android).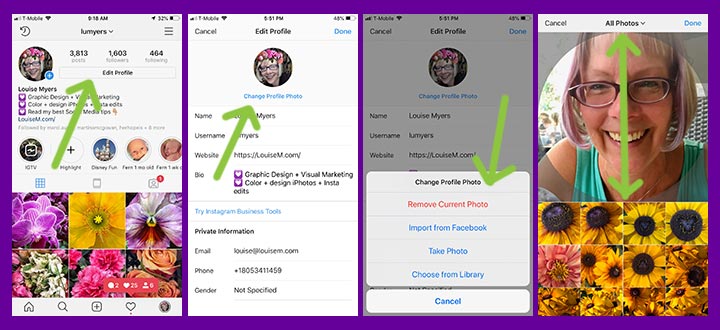 You can take a new photo or add a photo from your phone's photo library or Facebook. If you choose to import from Facebook, Instagram will use the same picture you're already using for your Facebook profile. source
How do I add or change a profile picture on Instagram on the web?
You can also add a profile picture or change your current one when viewing Instagram on the web. To add, delete, or change your profile picture:
Tap or click .
Tap or click your profile photo or the blank circle next to your username.
Choose to upload a new photo or remove your current one. source

Bonus Tip: Update your Bio
Your bio will get more exposure with the branded vanity URL on the web, and the searchability of a web page. Make sure your bio is current, and includes your keywords!
Don't forget to include the URL to your email list opt-in.
Linktr.ee is an awesome service that lets you offer your Instagram followers as many links as you want! I would keep it to a handful so you don't overwhelm people with choices. Place your latest or most important at the top.
You can easily "turn off" links you've set up and save them for later.
You can check out my Linktr.ee at linktr.ee/louisemcom

Are you ready to rock Instagram?
You've got my 10 top tips for a perfect profile picture.
I've shared my favorite fast photo fixer, PicMonkey.
And a fun way to create a cool profile picture with Canva Pro.
To save time posting, you'll want to check out the IG-approved scheduler, Tailwind for Instagram.
Set up your posts in advance, and Tailwind will post for you – at the best possible time!
Then go rock your Instagram profile picture with these tips!