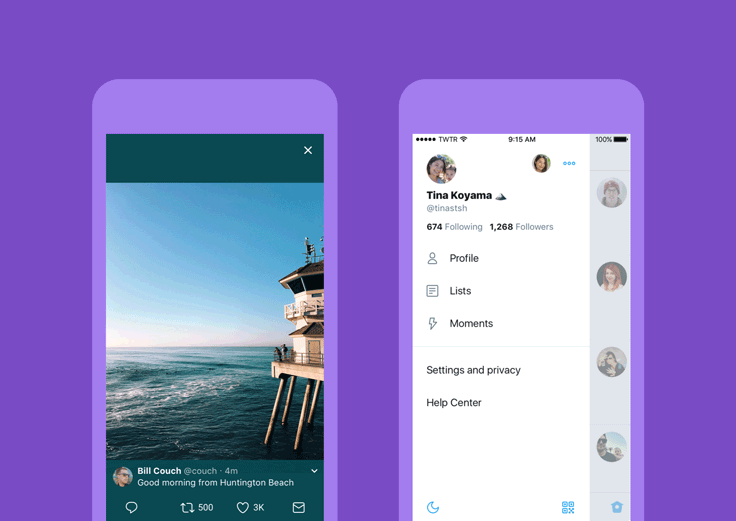 Have you seen the new Twitter design update?
According to Twitter,
We're refreshing our product and making it feel lighter, faster, and easier to use.
They've jumped on the round profile picture bandwagon, along with Instagram, Pinterest, Google+ and LinkedIn.
There are some changes to icons to make them more intuitive, plus cleaner, more consistent typography. Read on for details.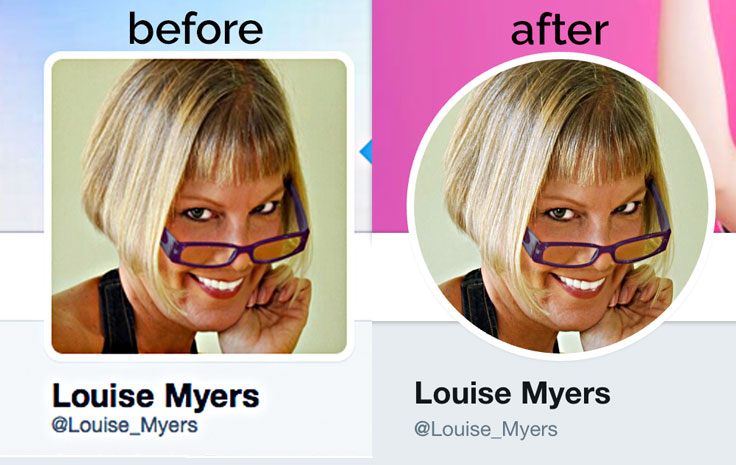 New Twitter Round Profile Picture
You shouldn't have any problems with your current DP unless you're using a squarish logo. In that case, you may have some elements cut off in the circle.
If you need to use a logo instead of a face as your profile picture, you should go back to your original art and add some background, so the important elements will fit within the circle cropping.
The recommended upload size is still 400×400 pixels.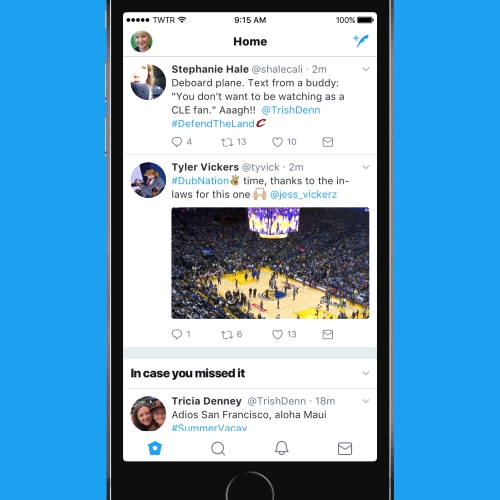 Overview of the Twitter Design Update 2017
These are some of the changes rolling out across twitter.com, Twitter for iOS, Twitter for Android, TweetDeck, and Twitter Lite over the coming days and weeks.
Profile, additional accounts, settings, and privacy – all in one place! A new side navigation menu and fewer tabs at the bottom of our app = less clutter and easier browsing. You told us you loved this change on Android last year and we're excited to now bring it to iOS.
Links to articles and websites now open in Safari's viewer in the Twitter app so you can easily access accounts on websites you're already signed into. (iOS only)
We've refined our typography to make it more consistent, and added bolder headlines to make it easier to focus on what's happening. Also, rounded profile photos make it clearer to see what's being said and who's saying it.
More intuitive icons make it easier to engage with Tweets – especially if you're coming to Twitter for the first time. For example, people thought the reply icon, an arrow, meant delete or go back to a previous page. We switched to a speech bubble, a symbol most know and love. We also made the icons lighter for more seamless interaction.
Tweets now update instantly with reply, Retweet, and like counts so you can see conversations as they're happening – live. (Not available on twitter.com and Twitter Lite)
Also, you'll see additional accessibility choices such as increased color contrast and the option to always open supported links in Safari Reader view. (iOS only) source
Twitter Images Are Still Critical!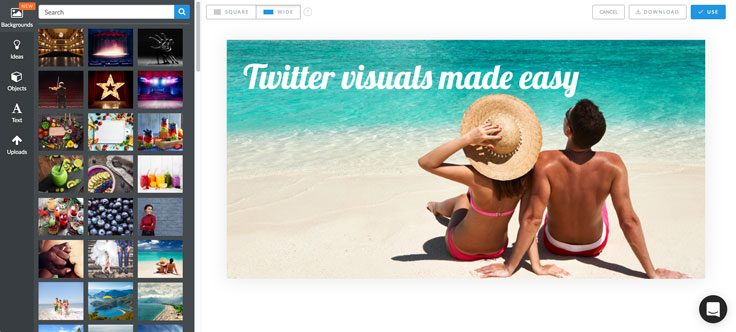 What's not new? Images rule on social media – including Twitter.
Tweets with images receive 18% more click throughs, 89% more likes, and 150% more retweets.
So, if you want any (or all) of those, be sure to include images in your tweets!
But what if you don't know how to make images for your blog, sales page, or anything else?
Then I recommend you try this easy way to make – and schedule – Twitter images: Promo Republic.
You can quickly create professional graphics perfectly optimized for Twitter (Facebook too!).
• • • Click here to try PromoRepublic for FREE • • •
Proud to be a PromoRepublic affiliate.
What Do You Think of the Twitter Design Update 2017?
I'm not a heavy Twitter user, and my profile picture isn't affected. Now I'm just waiting for Facebook to "come around!" 😀
Leave a comment to share your opinion on the latest Twitter design update.