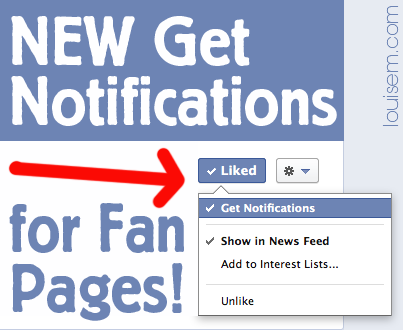 Got a Facebook Fan Page?
Then I bet you've struggled with Facebook EdgeRank.
The EdgeRank algorithm determines which fans are allowed to see your Fan Page posts. When your Page posts, Facebook will only show it in the news feeds of a small percentage of your fans, until some of them Like, Comment, or Share the post.
[pinit]
Facebook says the average amount of fans seeing any particular Page post is a measly 16%.
But now – or soon – fans can choose to get ALL your Page posts! That's because Facebook is rolling out the "Get Notifications" feature.
Encourage your fans to return to your Page, click the "Liked" button, and choose "Get Notifications." You can check how I approached it with my fans by clicking here.
Of course – you're already posting valuable info and great graphics that will make your fans want to get all your updates!
2013 UPDATE! Get Notifications appears to be active and working on all Fan Pages.
Shortcut: Fans don't have to return to your Page. Let them know to hover over your link on any post or comment, then hover the Liked button in the popup, and check Get Notifications. It's that easy!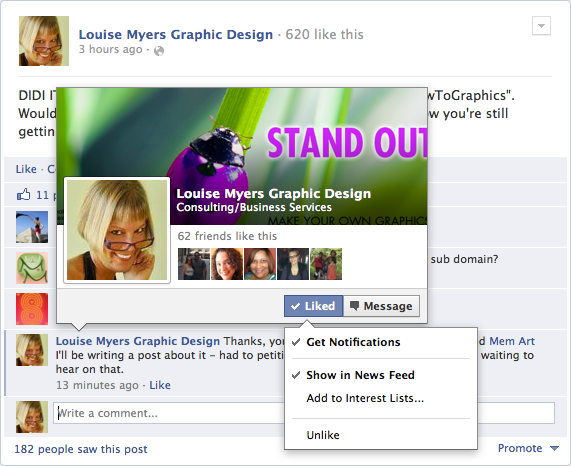 I post lots of terrific Facebook tips and news, and shareable picture quotes – please visit my Facebook Fan Page to get the latest! And I hope you'll help me beat Facebook EdgeRank by choosing to "Get Notifications!"