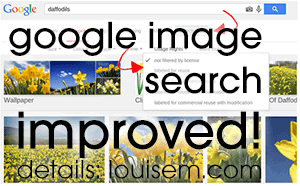 Calling bloggers and online marketers!
Google Image Search just poured on the awesome sauce!
They've made it easier than ever to find images that are free for commercial use. You can narrow your search to images that are labeled for commercial use, right on the search results page!
Two easy ways to start your search. Enter your keywords either:
If you use option 1, you'll have to click on the second choice, Images, to see what Google's turned up.

Now click the Search Tools button. In the row beneath, you'll see a new option for Usage Rights! Select the appropriate license, and only images labeled with that license will appear.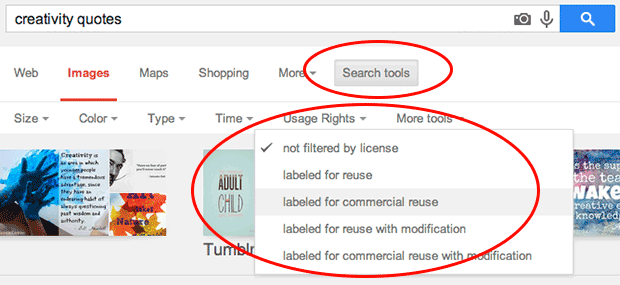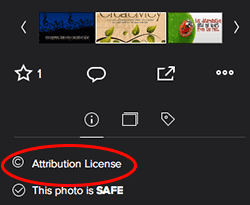 If you find an image you wish to use, I strongly recommend you click through to the website and read the attribution requirements. You'll find that many (if not most) images labeled for reuse have requirements. Respect the artist – and protect yourself! – by following them.
It's easier than you'd expect for the creator to track down copyright infringement – and with advances in technology, it will only get easier. I hear there are photographers who make a good living posting their photos and suing infringers. So don't risk it!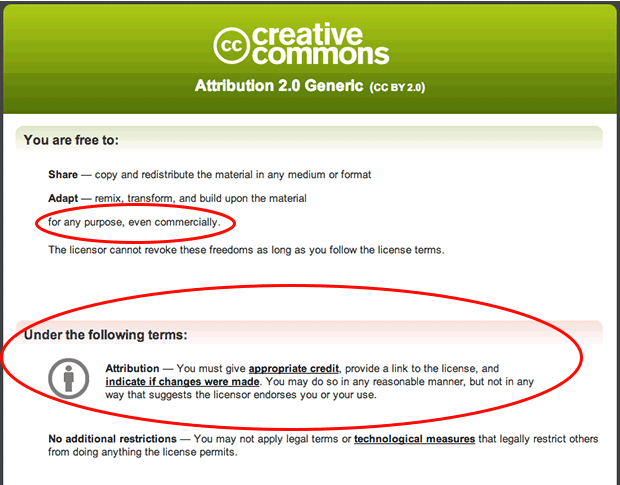 If this still sounds like a lot of work, you may want to consider using royalty free art.
But if you're a lover of Google image search, share the good news!