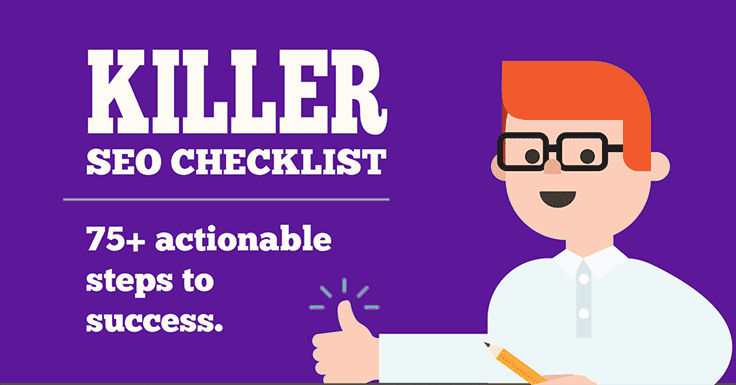 Looking for the ultimate SEO guide?
This infographic offers 75+ tactics you can begin implementing today!
Because search engine optimization can be hard for beginners. From title tags to meta description, to keyword research and backlink analysis, there are numerous things you need to look at when implementing an SEO strategy.
And besides enhancing the on-page SEO factors, you also need to take care of the off-page SEO factors! In short, it can be quite a dilemma if you're unaware of the best practices.
However, we have the best solution for all of your SEO worries!
Known as the Ultimate SEO Guide, this checklist explains in detail all the important SEO factors that are needed for an optimized site. Created and designed by Capsicum Mediaworks, it includes the top 75+ SEO tactics that will help make your site user-friendly and increase your website's ranking.
What's more, you can pin, download, or print this infographic and use it as a reference when you are about to launch a new website!
So take a look to learn all the key elements for successful implementation of an SEO campaign.

TOP 10 ON-PAGE SEO TIPS
1. Have a Unique Domain Name to establish a brand identity.
2. Use a Country TLD Extension to rank higher in a specific country.
3. Stick to either www or non-www domain, and 301 redirect the other one.
4. Use Semantic Markup to improve ranking.
5. Submit an XML Sitemap to speed up indexing.
6. Also create an HTML Sitemap to make navigation of your site easier.
7. Use optimized robots.txt to prevent search engine robots from crawling and indexing specific areas of your website.
8. Make your website responsive to avoid Google's Non-Responsive Website Penalty.
9. Use Heading Tags (H Tags) to help search engines index your content.
10. Use Alt Tags intelligently so search engines can "read" your images.
And There Are 66 More SEO Tips!
For 60+ more valuable SEO tips, visit Capsicum.
More SEO Tips from LouiseM
Here are my most popular posts on SEO (in order of popularity as of November 2016):
Ultimate SEO Guide: 75+ Tactics To Optimize Your Website (that's this one!)
Don't forget to pin this handy Ultimate SEO Guide infographic for future reference.