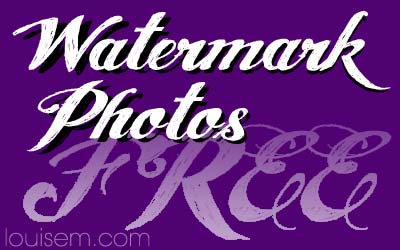 Looking to watermark photos free to protect your images from content theft?
Want to download free watermark software? Or prefer to watermark online?
I've got you covered! Here's a list of websites where you can watermark photos free! Each listing first specifies whether you'll watermark online or download software, then I've listed the website address. Each site works a bit differently, so check out a couple. Click on each heading to visit the site. If you've tried any, please give a thumbs-up or thumbs-down! [pinit]
How to Watermark Photos FREE!
I'd love to see your votes above and comments below! Then please share with your friends and followers so they can learn how to watermark photos free. Thanks!