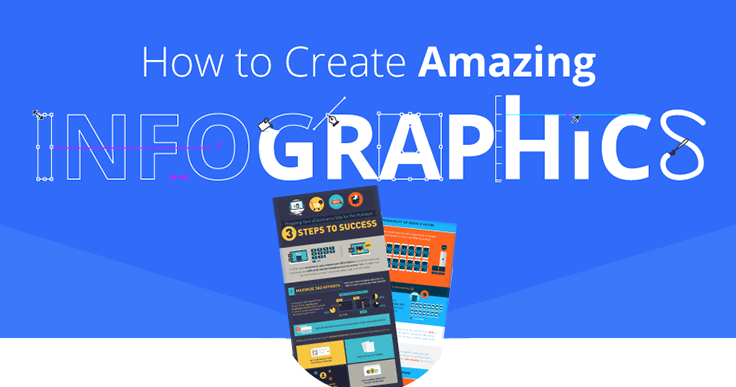 Wondering how to create an infographic?
Does making infographics seem complex and intimidating?
Ryan from Copypress has provided this infographic that outlines your steps to infographic success. Plus, you can download their whitepaper with all the details!
Read on after the infographic.

If you're in the content marketing world, you've probably heard a lot of buzz around infographics.
Infographics have been steadily gaining popularity over recent years, and marketers continue to rave about their effectiveness.
Creating your own infographics and promoting them yourself might seem intimidating, but it doesn't have to be. By choosing an informative topic and combining it with eye-catching visuals, you can get ideas out to your desired audience and gain a larger following.
Infographics are able to take complex ideas and put them into an easy to understand, visual narrative. Viewers are more inclined to stop and read an infographic, than a standard article. Due to the fact that our brains process visuals a full 60,000 times faster than traditional text, our brains crave infographics.
It makes sense if you consider having to choose between reading a multi-paragraph article, or a short and sweet visual story.
To create your own infographic, you need to start with a compelling topic. Choose something that readers will gain value from, and then move on to to your design.
While it might seem like the graphics are the most important part of the infographic, they are useless without worthwhile copy. It's important to remember that infographics should be told in a narrative, so readers follow along and stay engaged.
When sharing your infographic, you want to make sure you are sharing on as many social media sites, blogs, and directories as possible. When you first put an infographic out on to the web, its early momentum is reliant on your efforts to promote it. More visibility means more traffic, which will help give your brand a larger following.
Want more details on how to create an amazing infographic? Check out the free whitepaper!