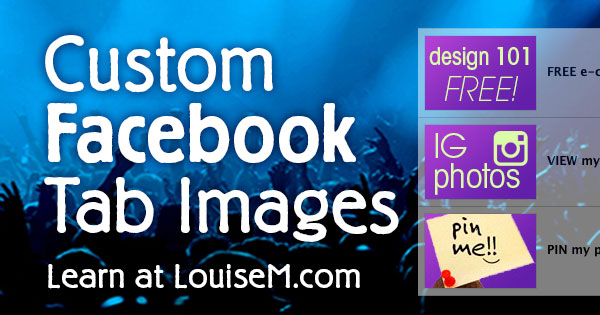 Need Custom Tab Images for your Facebook Fan Page?
The Tab Images are less obvious in the new Facebook Page design, so creating Custom Images in your brand color will help people notice them.
Facebook Fan Page Tabs are sometimes called Apps, but Facebook calls the thumbnails or icons Custom Tab Images. The word App or Tab is used interchangeably.