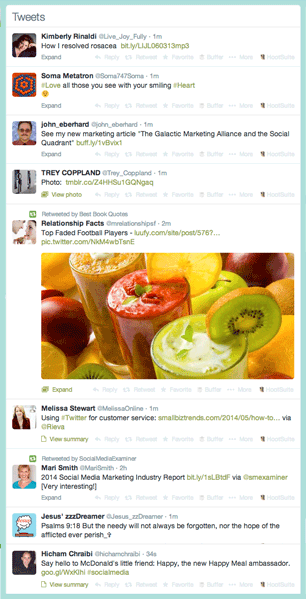 Want to double your visibility on Twitter?
Use Twitter images!
Twitter – the home of 140-character text bites – has added photo and video previews in the tweet stream.
Now, Twitter images really stand out in a sea of text!
Right now, while most brands have yet to take advantage, is the time to start tweeting images – and get noticed!
Three different studies have shown the benefits of using Twitter images. All 3 found that Twitter images double the engagement of tweets without images.
But, you gotta do it right. Dan Zarella, aka The Social Media Scientist, discovered that tweeting images hosted on Facebook or Instagram cuts your advantage in half.

Want the full scoop on tweeting images for increased visibility and engagement?
Get the complete guide:
How to Use Twitter Images to Double Your Visibility!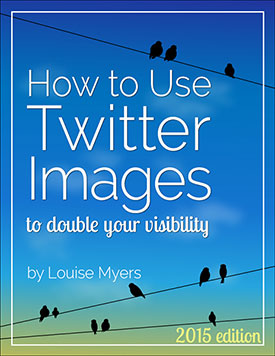 In this lavishly illustrated book, you'll learn:
How to set up an awesome Twitter header.
What to avoid so your header doesn't look stupid on mobile.
How to use pinned tweets to get viewers to take action.
How to automate Twitter images that show in the tweet stream.
Which images you should never tweet.
How to tweet images from any web page – on the fly!
The best sizes for Twitter images.
Where to find the best images to tweet.
Best apps to make Twitter graphics in minutes!
How to have an engaging profile picture.
And more!
All this info is yours for only $9.97.
Pick it up today, and gain an unfair advantage on your competitors.
Start using Twitter images today for double the visibility!

Your payment grants your own use of the ebook. You do not have rights to share access details, or to sell or give away the information. Thanks!