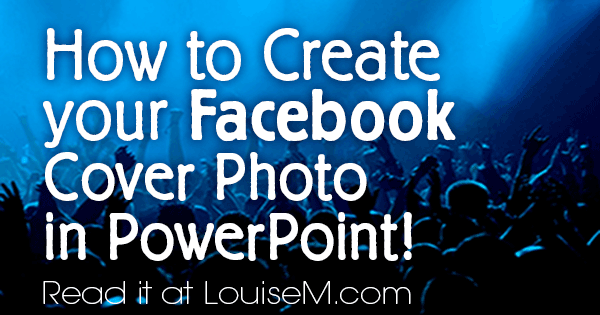 Need to create a Facebook Cover Photo for your Fan Page – but don't know where to start?
Betcha didn't know you could make one right in PowerPoint!
Start with a great photo that expresses your business – one you've taken, or have purchased as a stock photo from Dreamstime, Fotolia, or your favorite source. Be sure to start with an image that's at least 851 pixels wide. You can reduce the size effectively, but enlarging it will reduce clarity and quality.
Note: Never use a photo you don't have rights to use. Don't risk a lawsuit!
Create Your Facebook Cover Photo in PowerPoint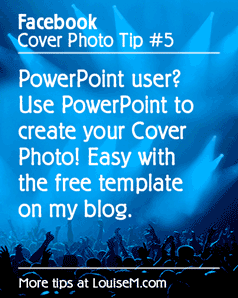 Follow these easy steps with my free PowerPoint template!
Download the PowerPoint template here. (Template updated for 2014. You can read more about Facebook Page redesign here.)
Open the template in PowerPoint on your computer. It's already the correct Facebook Cover Photo size of 851 x 315 pixels.
Now, add your image using Insert > Photo… from the menu.
Adjust the photo to fit using the corner handles. Using top, bottom, or side handles will distort your photo.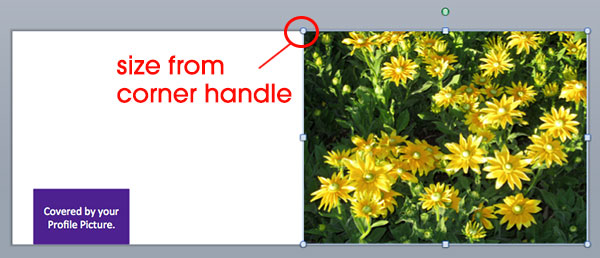 Temporarily adjust transparency so you can see how to position your photo.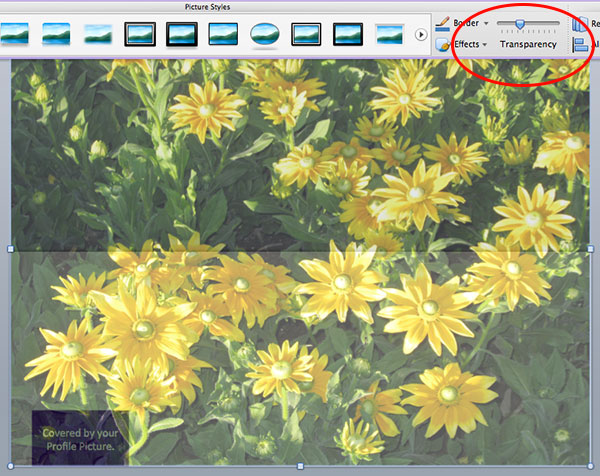 Add type over your photo if you wish – but keep it simple for a more professional look.
Return to opaque when you're satisfied.
Save by using File > Save as Pictures. Photos are usually best saved in JPEG format. Click the Options button, and at the bottom, choose Save current file only, and ensure it's set at Width: 851 and Height: 315.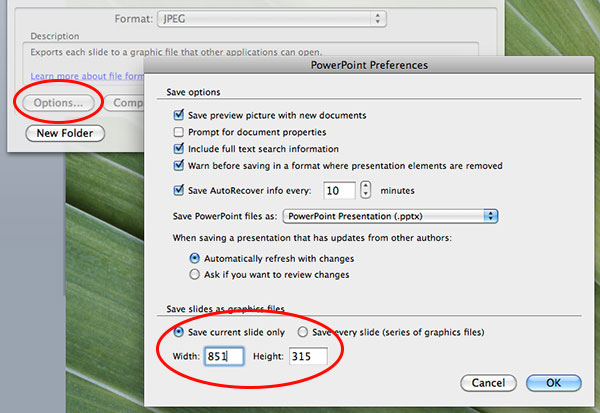 You're done! You made a perfectly sized Facebook Cover Photo with PowerPoint.
Be sure to pick up my Kindle ebook to find more helpful tips for Facebook Cover Photos!