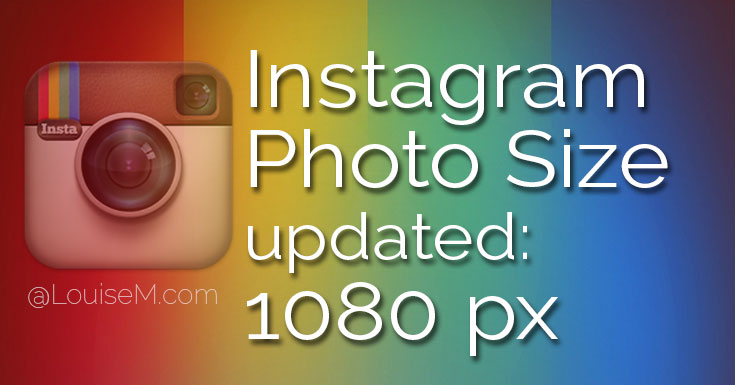 Looking to create images in the best Instagram photo size?
I originally wrote this post in 2014 to alert readers that 612 was not the correct size any longer – it had been upgraded to 640.
NOW Instagram has upsized another 168%! 1080 pixels is the new width for photos.
UPDATE AUGUST 27, 2015: Be sure to see this post about landscape and portrait Instagram images.
The 1080 pixel width is a HUGE improvement in appearance. No more jaggy lines! (Big cheer from those of us who love sharp photos! 😉 ).
It's best to use these new dimensions, for optimal appearance.
You definitely don't want to post small images, as they may look bitmapped, blurry, and unprofessional when posted.
I suggest you upload images at a minimum size of 1080 wide by 566 to 1350 high.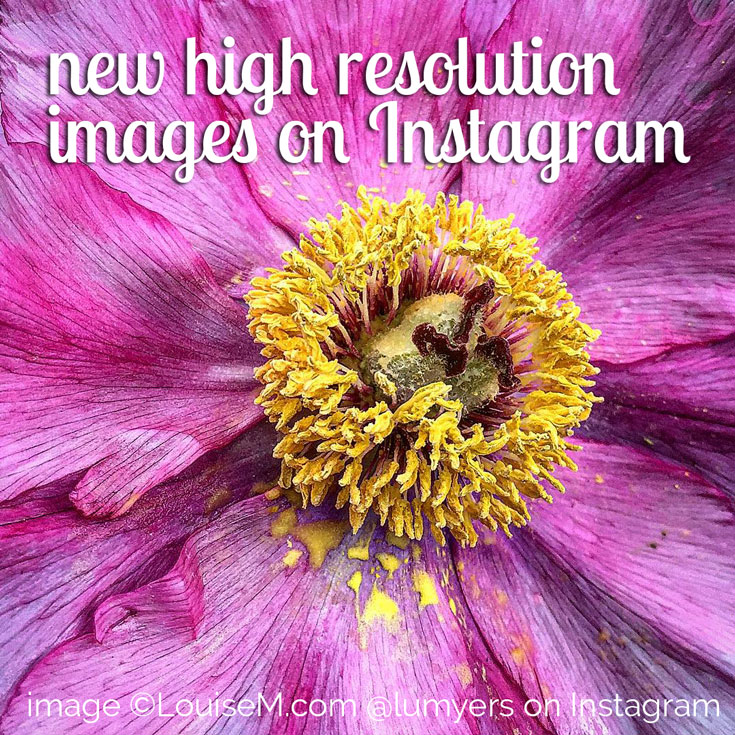 Why You Might Want an Even Larger Instagram Photo Size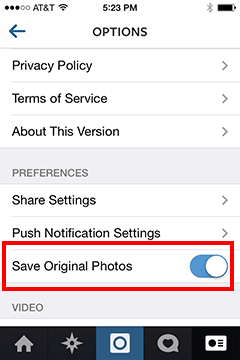 I love the Instagram editing tools. Even when I do photo edits in Photoshop, I might add a little Lux or Saturation in Instagram.
If you have Save Original Photos set to ON in your Instagram settings, your edited photo is saved at its full resolution to your device's photo library.
If you want to use the photo to make prints, a picture book, or something else where you need a high resolution… post your Instagram images as large as needed for the later use.
Social media photos are constantly enlarging. Post 1080px square if possible – even larger if you want to ensure you can reuse the image at top quality next year! Who knows, the size may increase again by then.

Other Instagram Image Size Concerns
This generous and high-quality photo size brings an additional concern to me: people stealing photos. The previous size of 640 pixels at fairly low quality limited what anyone could do with your photos, if they downloaded them. Now they have a possibility of using them for printed work, and even reselling them digitally.
I really hate having to take the extra step of watermarking my Instagram photos, but this may convince me it's necessary.
If you're creating quality content that you don't want an image thief to profit from, you may want to watermark your Instagram images, too.
By the way, Instagram has indicated they have no plans to roll out the larger image size to the instagram.com desktop site.
Please pin, like, or tweet this post if you've found these tips on the best Instagram photo size helpful!