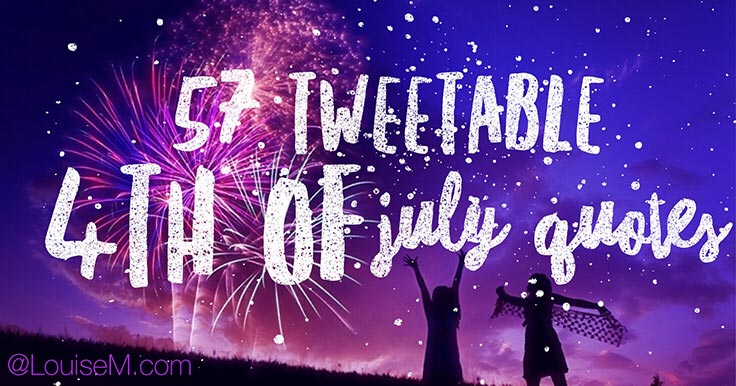 Need Independence Day Quotes?
Here are 57 at just the right length to tweet!
Celebrate freedom by scheduling a few of these 4th of July quotes.
Most are perfectly suitable as Memorial Day quotes, Labor Day quotes, Flag Day quotes, or any old patriotic quotes!
And they're not all patriotic – some are just good freedom quotes. Enjoy!