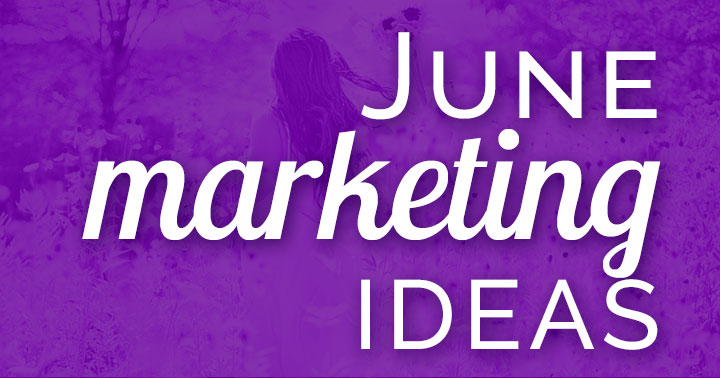 Need June marketing ideas?
It's summertime, and the livin' is easy!
While summer truly starts on June 21, Memorial Day (May 28) is considered summer's kickoff. Kids are getting ready for school to end, and adults are planning road trips and other travel.
If your audience is in the Northern Hemisphere, use these themes in your marketing efforts.
There are gift opportunities for dads, grads and teachers. Do you sell giftables appropriate for one or more of these groups? Be sure to offer them!
It's another big month for the red, white, and blue, as well as camping, barbecues, and outdoor living.
If none of this resonates with your business, there are lots more ideas to choose from! You can even get them in a super-simple to follow format, which you'll hear more about further down.
Pin or tweet, then read on!