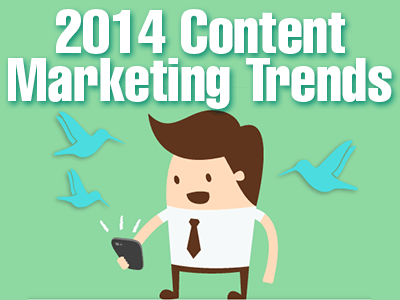 What are the top content marketing trends as we enter 2014?
The data's been compiled on this infographic from Uberflip.
Notable: 92% of marketers are already using content marketing, and about 60% plan to increase their budget for it in the coming year. Setting a clear strategy will make you more effective!
This is #3 in a series of infographics about 2014 trends.
Check it out, and consider how you can improve your content marketing to stand out in 2014!