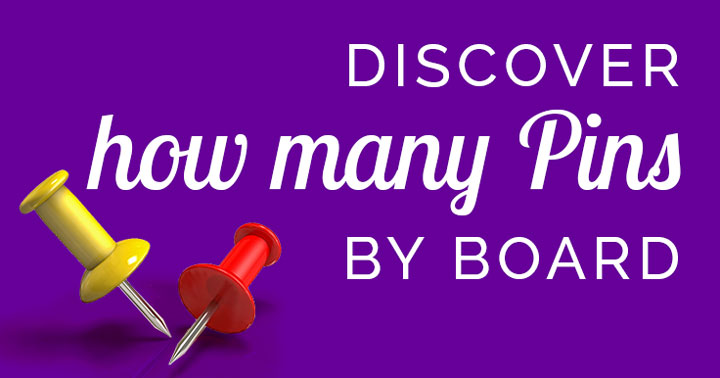 Wondering how many Pins you've added to a Pinterest Group Board?
This question came up recently, and I thought you might like the answer, too.
As you may know, Tailwind Tribes make it easy to see how many Pins you've added to the tribe – but to group boards?
Let's dive into my super easy method for discovering your Pin total on any board.
Note: I'm a Tailwind affiliate and will earn a referral fee if you decide to purchase a paid plan.
Q: Is there any way to see how many pins I've added to a group board? Like there is for tribes. I want to make sure I keep up with pinning enough to each board.
I've heard mentioned several times recently that there are minimum pinning requirements for some Pinterest group boards. If you participate in such a board, of course you'll want to ensure you comply. Don't get kicked out, especially if that group board is performing for you.
I don't believe there is any way to determine your Pins on a group board in Pinterest itself – short of scrolling endlessly and counting them one by one.
But as with so many things Pinterest, Tailwind makes it easy to know in seconds.
How to quickly count Pins per board with Tailwind
Simply go to Optimize Content > Pin Inspector on the left-hand menu. Choose the group board name under the "By Board" tab.
Specify a date range: maybe you want to know for a particular month, or for the full time you've been on the board. Enter the appropriate dates under "Filter by Date Pinned" at right.
Instantly, the total number of Pins for that board will appear directly above. In this instance, I pinned 81 times to this board in this date range. You'll also see images of all the Pins.

Note that this will only show Pins that link to your own website. There's another way to see Pins that link to any website, but it will only return Pins published via Tailwind.
To try the alternate method, find Publish > Published Pins on the left-hand menu.
As above, you can choose a board and set a date range. Remember that these results only show Pins you saved with Tailwind.
But the Pin Inspector shows all Pins you posted to Pinterest (through Tailwind or not) but only Pins that link to your website. You'll be able to tell which ones are from Tailwind because there will be a little Tailwind logo just to the right of the image.
How do you know how many Pins you added to a Group Board?
Got a secret to share? Let us know!
If you don't yet use Tailwind, I recommend you give it a try. The stats alone are worth the small fee! And you can access them on your free trial until you've scheduled 100 Pins with Tailwind.
If you'd like to know more about using Tailwind, read how Tailwind grows your Pinterest success.
To jump right in and access your Pinterest stats, click here to try Tailwind.
(Of course, it'll take a bit of time to pull your info).
• • • Click here to try Tailwind for Pinterest FREE• • •
Now you can find how many Pins you've added to a Pinterest Group Board – and much more!