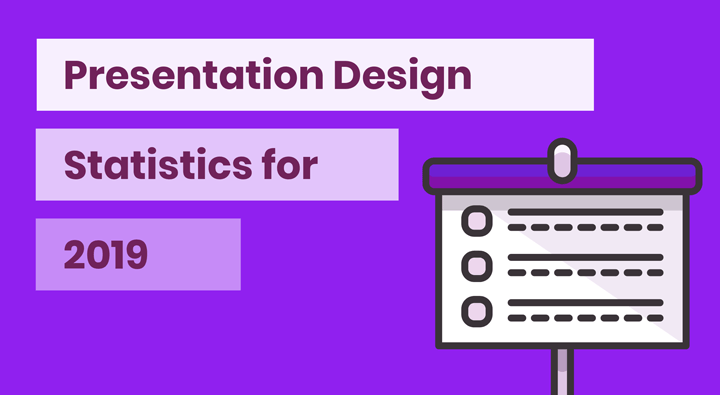 Need a knockout presentation design?
It's critical to your speaking success! The quality of your visuals and your delivery actually matter more than what you say.
I've been that speaker at a big conference who DIDN'T have a great, professionally designed deck, and it was a big handicap. It almost doesn't matter what you SAY, it's how animated-ly you say it, and how good your deck looks. I sometimes wish it weren't true, but looks do matter, and visuals matter MOST. ~Susan Su
So yes, you do need to "dress" your presentation to impress! And it's way easier when you use professionally-designed templates, as you'll see later.
But now, you want to take a look at this great input from top presenters on marketing!
Disclosure: I'm a Venngage affiliate and may make a referral fee if you purchase a plan. You won't pay more! Thanks for supporting my free content.
How To Make A Wow-Worthy Presentation Design [new survey]
Being able to engage and captivate a brand new audience can be tricky. Whether you're speaking at a conference in front of thousands of people, or delivering a presentation to a small team during a meeting, the last thing you want is to lose people's attention because your slide deck simply isn't captivating enough.
In a recent study, infographic maker Venngage surveyed close to 400 different conference speakers from events like Inbound, Content Marketing World, Digital Summit and more to identify what these speakers were doing to ensure they were providing useful and actionable content for their audience, and how they were approaching their presentation design.
Check out the infographic which shares some important presentation design statistics to know for the upcoming year:

Here are some of the main stats to keep in mind:
47% of speakers stated their main objective when designing their presentations was to summarize complex information.
65.7% of presenters actually designed all of their presentations on their own.
47% said it took them more than 8 hours to simply design their decks. But interestingly enough, using a tool and starting out with a presentation template cut that time by almost 80%!
84.3% said that their presentations were highly visually focused.
54.9% stated that less than 25% of their presentations consisted of text.
34.3% of speakers and presenters reported that they predominantly used photographs and stock photos in their presentations.
41.2% said that they only included between 21 and 40 slides in their presentations.
41.2% of speakers surveyed said they now have to give presentations that last anywhere between 45 and 60 minutes.
48% said that less than 25% of their presentations consisted of branded color schemes.
64.7% of speakers said they had received positive feedback on their presentation designs.
52.8% said their pride with their own design skills fell somewhere between an 8 and a 10.
Bright and vibrant color palettes ranked the highest, with 35.3% of speakers leaning towards this option.
53% said they reused the same slide deck between 2 and 4 times.
33.3% of those surveyed said they typically started with the content or an outline, and then broke down their script or notes to plug into a deck.
45.1% said they struggled primarily with figuring out how to summarize and condense their content so it would fit in a good presentation.
These are only a few highlights of the results from the survey initiated by Venngage! Be sure to take a look at the whole study on designing an impressive presentation here.
You'll find several examples of dynamic slide decks: 5 custom templates that the Venngage Design Team put together based on the results of this survey. These templates not only save you time, but are fully equipped with all the components of an engaging presentation.
Choose one and edit it right in Venngage. Then wow your audience with a knockout presentation design!