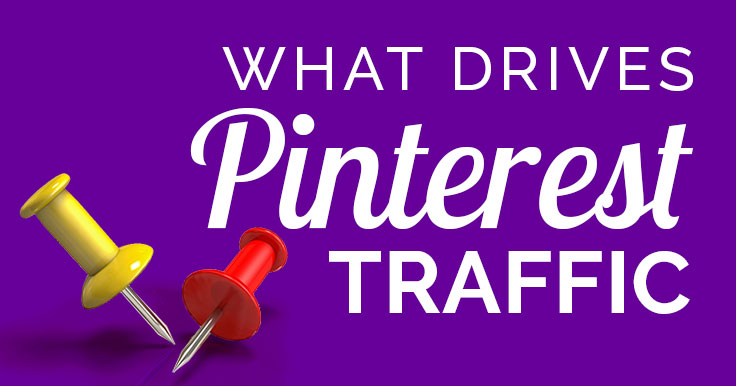 Confused by Pinterest traffic?
Wondering why it goes up, then down – and maybe down some more?
Couple years ago, I was the most confused Pinner out there!
I was cheering aloud as my Pinterest referral traffic steadily climbed to 10,000 visits per month in Summer 2015 – then soundly disappointed when it dropped inexplicably.
After all, the climb meant I was doing things right – right? So what did the drop mean? I hadn't changed anything!

Well, I had started using Tailwind Pin scheduling app, so I figured that must be the problem!
Thing was, I was so busy celebrating my Pinterest traffic, I hadn't paid any attention to where it was coming from.
And essentially, it was all coming from ONE PIN!
At least, the big surge, and subsequent dropoff, was.

I was one of those people who just didn't want to be bothered with analytics. Foolish, I know. I do better now – I've learned a lot!
All this great info was dug up (very graciously) by Danny Maloney, the CEO and co-founder of Tailwind. He took a lot of time to not only analyze, but patiently explain to me his findings.
Mind you, this was after I accused his creation of being the cause of my troubles. So yes, I am incredibly impressed with this company and their customer service!
One big takeaway for me: Pins can take weeks or months to go viral. This makes interpreting changes in traffic from Pinterest more difficult than it is for real-time social networks such as Twitter or Facebook. Often, a growth or decline in traffic from Pinterest is NOT due to something you did recently, but the impact of actions taken months prior.
To see the ONE Pin that caused this traffic surge, visit the post to see and/or repin it. The post has over 150,000 Pins pointing to it! That's "proven content."
In Fall 2016, I had another Pin go viral – and that one's now topped 250,000 Pins and 3 MILLION pageviews! You can see and repin that here.
If you want to understand your Pinterest traffic, I highly recommend you read Danny's deep-dive into my Google Analytics on the Tailwind blog. They've even created a printable, step-by-step guide you can download to follow along with your own analytics.
I also highly recommend the Tailwind app for scheduling your Pinterest Pins! I've jumped back into using it, and have had impressive results. My Pinterest traffic is more than double that previously-exciting number of 10K per month – I now get at least 20K sessions from Pinterest every month, and as high as 650K!!
I've also more than doubled my followers, to 18,000. ?
I'm an affiliate for Tailwind and appreciate if you use my link. Schedule 100 Pins FREE!
If you decide to upgrade to a paid plan, I'll get a small referral fee that helps support my blog.
• • • Click to Try Tailwind for FREE • • •
(proud to be a Tailwind affiliate!)
This post was originally published in February 2016, and updated in September 2017.
Check out Danny's post for more clarity on what drives Pinterest traffic!