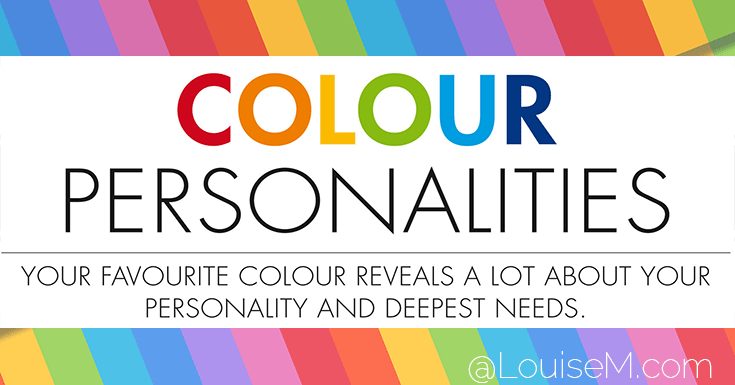 Looking for a color personality test?
Hoping to gain a deeper understanding of yourself or others based on their color preferences?
Check out this color personality infographic from Lien of The Colour Option. 
It takes just seconds! Choose one of the 16 colors and read the reveal.
I've found it to be pretty accurate for me, and would be curious to hear what you think.
My favorite color is purple. ALL of the descriptions for purple deeply resonate with me – well, except free-spirited. Maybe I don't understand her meaning of the term, as to me it seems to contradict needing security and order. But all the others are spot-on.
I'd love to hear in a comment – which is your favorite color, and is the description accurate for you?
Then share this easy color personality test with your friends!