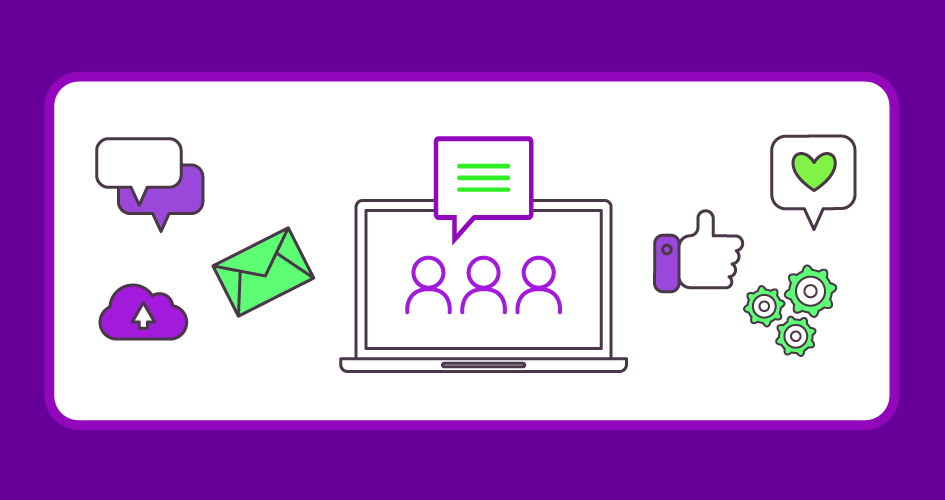 Wish you knew how to create content your audience is hungry for?
The kind of content they'd eat up – and want more?
Like, enough to sign up for your email list, and even make a purchase.
Yes, it's possible for small business owners and bloggers to create craveable content. Because your audience is already saying what they want you to provide!
You just need to know how to listen. And that's what these infographics will teach you!
How to listen to customers' content needs
Welcome to the new world of customer listening, where the people in your community are doing all sorts of talking, in all sorts of different places.
But here's the problem: If you've been doing your job a long time, you might have settled into some sort of listening you've depended on, but that might not be the right kind of listening.
You might think you know your customers, but there's a chance you're missing out on a few key pieces of information.
For example, what hashtags does your industry use, and what hashtags do your customers use? They might be the same and they might be different—but unless you're listening to social media in the right way, you'll never know.
And take social media: You probably monitor and are active on the well-known social media platforms including Facebook and Twitter. But what about some of the other, lesser-known options? The strategy for one platform won't work the same way on another platform.
So let's talk about customer listening. You probably listen to what your customers say on your platforms, but you have to monitor what they're saying on competitors' sites as well. And you have to take stock of them too.
By taking stock, you might end up meeting some of your customers' needs in a more direct way. Say, for example, that your social media listening shows you that your customers are asking some of the same questions. Then you can put together a white paper or a frequently asked question section.
And if you listen, you can also learn to interact and ask questions, which can then help to drive more traffic (and more future customers) to your company.
Want to learn more? Then the infographic below is a great place for you to start your customer listening process. Image provided by Salesforce.
How to create craveable content
Once you've listened to your audience, it's time to create content!
Here's what you need to read about making visual content:
Here are some can't-miss posts on blogging:
With all these tips, you should have customers eating out of your hand.
You're all set with how to create content your audience craves!