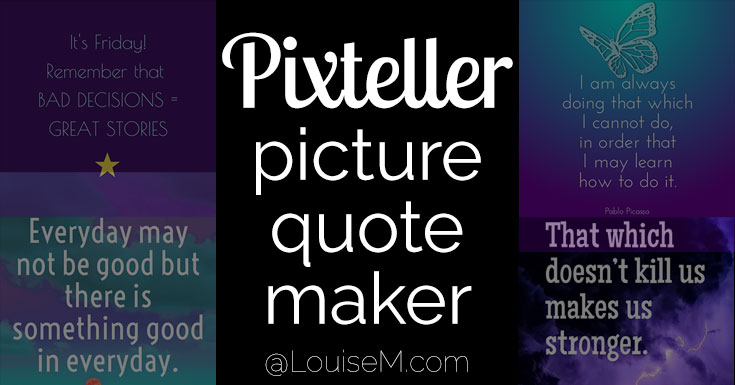 Hi there!
I know you came here for info about PixTeller, but we no longer use or recommend it.
Please check out our current Favorite Design Tools for Non-Designers. It offers a FREE comparison chart so you can easily pick the tool that best suits YOU.
If you're looking for more options than our 6 favorites, here's another popular post:
20+ EASY Ways to Make Picture Quotes Online!
We recommend you select one of the links above, as the info below is outdated. Thanks!
Heard of PixTeller?
When Patti Ryan of A-Fib.com told me she'd fallen in love with it, I thought I'd better check it out!
It's a free online design app to make graphics.
Pixteller offers the option to make Facebook, Twitter, or Google+ cover images, as well as quote posters – which make awesome social media posts!
The image quotes come in a 605 pixel width, by whatever height you choose.
I'll let Patti tell her story, and meet you at the end 😉
Reader Review: Pixteller Online Design App
I have fallen in love with PixTeller for making graphic quote posters. If just looking for quote graphics, you can browse or use the search function with keywords. Then download any design, as is, as a JPG.
You don't have to open a free account, but if you do, your completed designs are stored for you.
To start, you can browse the works of others, or pick one of your own designs and click 'RePix' to use it as a template. This saves lots of time if you see a layout that is 'almost' what you need.
You can add additional lines of text, change or add an icon from their library, re-size and colorize, and of course, drag to reposition elements. To make the poster longer or shorter, just grab the bars at the edge and slide up or down.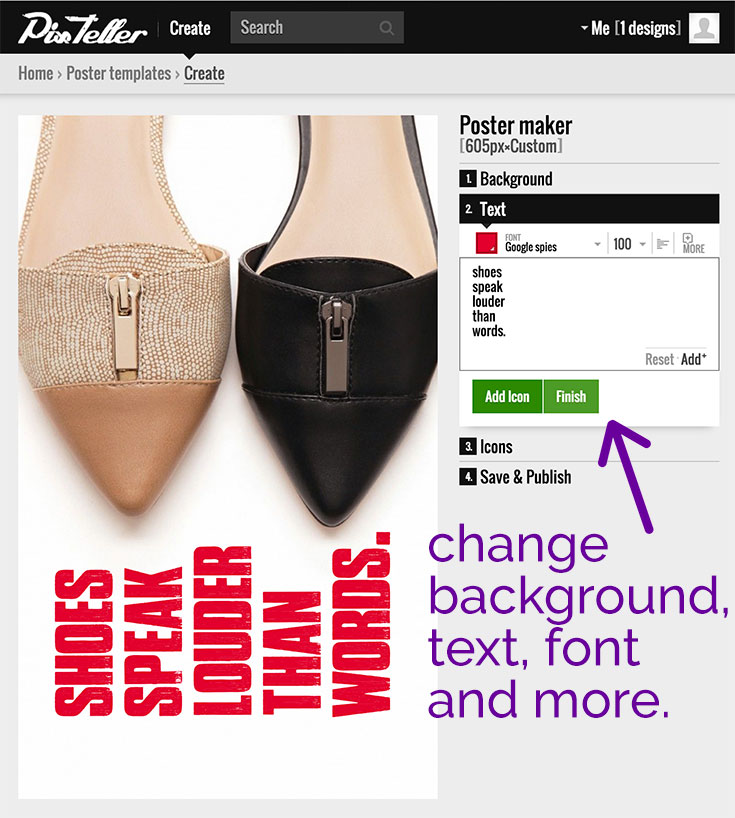 As a long-time graphic designer, I find the customizing tools a great timesaver. For example, you can change text size, adjust spacing between lines of text, or adjust the spacing between characters (to improve readability of some fonts) Each feature uses a 'slider' bar. These advanced features don't clutter the dashboard when not in use, so the average user may not even know they are there. But they're just an arrow-click away. There are loads of options to customize including skew, rotate, transparency, etc.
The only problem is the lack on a user's guide to these advanced features. So far I have just used trial and error.
You can also start with a blank page and literally choose your font, upload your own image, etc. – but I found this approach way too tedious. For an in-depth design, I would rather use my graphics program. I reserve PixTeller for fast modification of ready-made posters.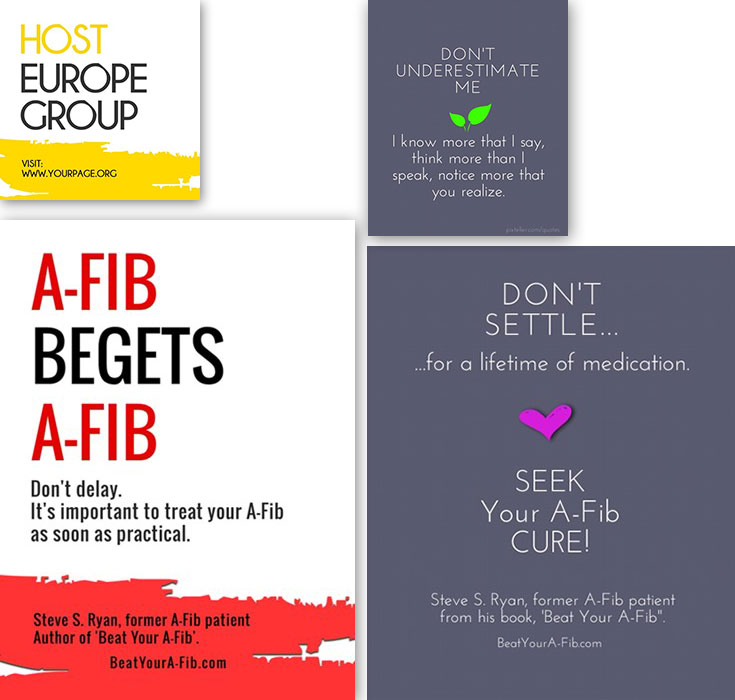 Each finished design has a custom URL that you can post which takes the viewer to the PixTeller site for viewing with a caption below each design (and a link to a website is optional). From PixTeller, you can post directly to social media sites.
Or, as I do, you can download the image by right clicking and using 'Save as' to store a JPG of your work. Also, the PixTeller site will send you an email automatically with the image's URL and the file attached. I then use my graphics program to resize for various social media postings and other uses.
End of Patti's story. Louise again.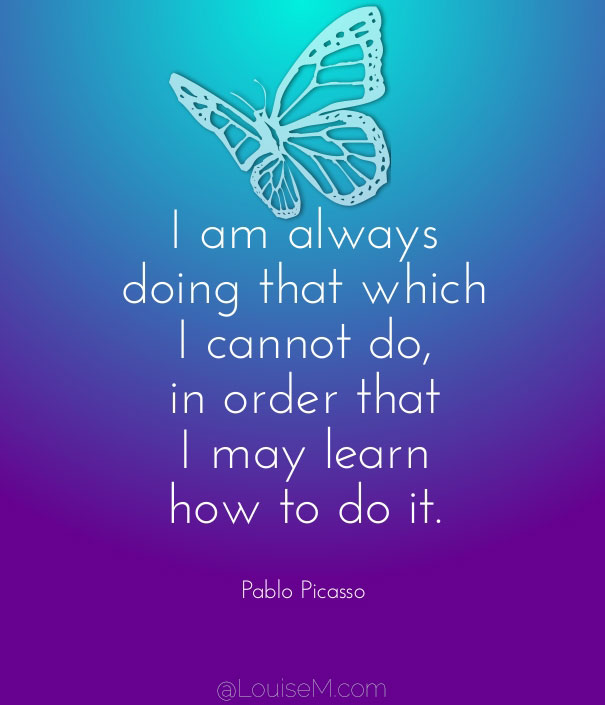 I've noticed that a lot of designs don't allow you to "RePix." The designer chooses whether to allow it when saving their graphic. IF you see the RePix button when opening others' designs, you can use it as a template.
PixTeller does provide a wide variety of their own templates that you can browse and use as a basis for your design.
If you DO choose to RePix someone else's design, note that any background image they used may be subject to copyright. Most people aren't aware of copyright laws, but you could still get in trouble for using their stolen image.
Upload your own image as a background, or use a color, create a gradient (as I did), or add a texture in PixTeller.
Since you can RePix your own creations, this would be great for a series of tips graphics. It's easy to maintain a consistent look.
Sometimes you need more flexibility in size and shape! For more design options, be sure to grab my FREE report! It includes mini-tutorials on 5 more apps – desktop and mobile.
Click Here to Get the Free Report
What Do YOU Think?
Do you already have a favorite design app? I'd love to hear about it – perhaps even feature you on my blog!
Will you give PixTeller a try for picture quotes?
P. S. Click your PinIt bookmarklet to find lots of "hidden" Pixteller graphics to pin!