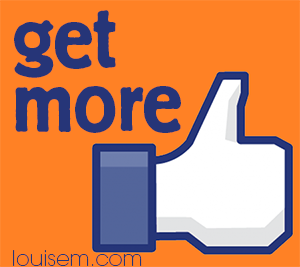 Wish you could get more Facebook Likes?
As a Facebook Page admin, you work hard to create great content – too hard to post and see it fall flat!
The answer is fairly simple, and the same technique works to get more comments and shares. This study by Dan Zarella analyzed more than 1.2 million posts from the top 10,000 most Liked Facebook Pages. Check out the infographic.
[pinit]
How to Get More Facebook Likes – Comments and Shares Too!

source: Hubspot
So there you have it – the simple Facebook call to action does work!
I admit, sometimes I feel a little bossy telling people what to do on Facebook – but studies always show this works. People don't know what you want unless you tell them! I do think this technique can be overused though. I don't use it on every post.
What about you? Do you use the Facebook call to action? Will you try it to see if you get more Facebook Likes, comments, and shares?